MLB.com Columnist
Hal Bodley
Additions solidify Rangers' claim atop AL
Only concern is rotation, in which Texas has Cy Young Award candidate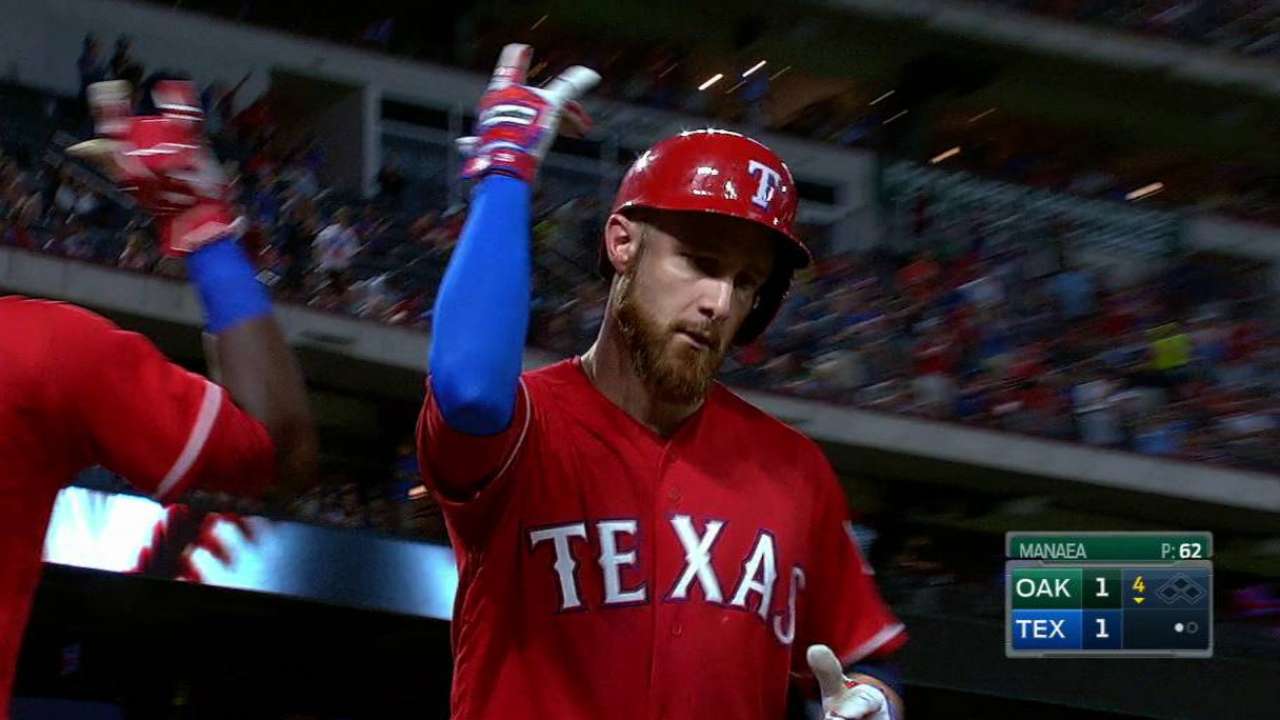 ST. PETERSBURG -- Prior to the Aug. 1 non-waiver Trade Deadline, the Texas Rangers were a good team. Since then, they've become arguably the best team in the American League.
Even after losing two games to the last-place Rays over the weekend, the Rangers still have the AL's best record, and they are in the driver's seat to repeat as AL West champions.
Give general manager Jon Daniels credit for realizing if Texas is to go deep into the postseason (it was ousted by Toronto in the 2015 AL Division Series), some holes had to be filled. The crafty GM landed veteran outfielder/designated hitter Carlos Beltran from the Yankees and obtained National League All-Star catcher Jonathan Lucroy and right-handed reliever Jeremy Jeffress from the Brewers.
• Jeffress makes strides while taking on epilepsy
Another strong move by Daniels was the acquisition of free-agent infielder/outfielder Ian Desmond on the last day of February. Desmond, passed over by several teams, is batting .292 with 20 homers and 74 RBIs.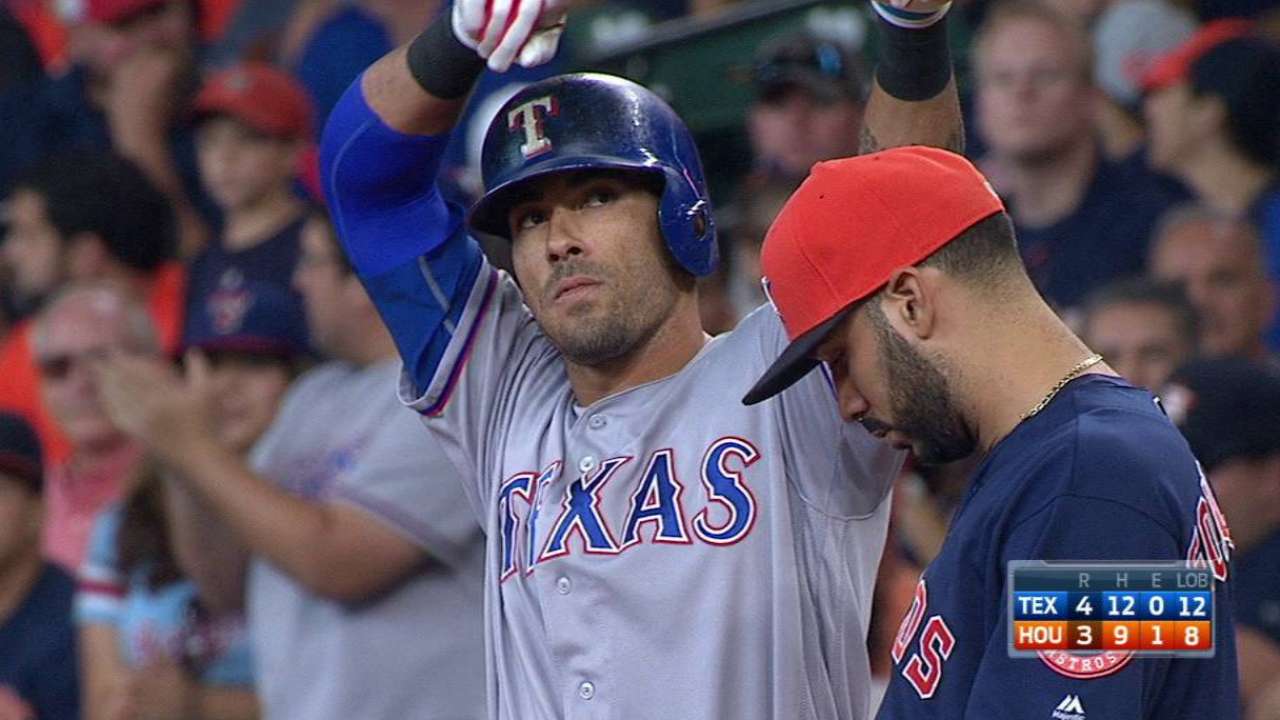 If there is a question mark about this team, it's the starting pitching. After Cole Hamels and Yu Darvish, there is concern. A.J. Griffin (5-3, 4.68 ERA) and Martin Perez (8-9, 4.27 ERA) were the losing pitchers in the three-game series at Tropicana Field over the weekend.
Derek Holland, who tallied 38 of his 60 career wins for the Rangers from 2011-13, has been on the disabled list since June 21. He is scheduled to return to the rotation and face the Reds on Tuesday night.
"We just need for Derek to go out and be Derek Holland … and be the best version of the 2016 Derek Holland he can be," said manager Jeff Banister. "He doesn't need to recapture '12, or whatever it was."
For Perez, it could be a matter of being homesick. At Globe Life Park, his 2.36 ERA over 13 starts is the lowest in the AL among qualifying pitchers. He's 1-8 on the road with a 6.23 ERA in the same amount of outings.
"I don't know why," Perez told MLB.com's T.R. Sullivan. "I have the same focus and the same hunger on the road and home. I don't understand why. I stay focused and do what I have to do."
Those back-to-back losses to Tampa Bay continued a trend against teams with losing records. Texas has a 22-26 record against teams under .500, but it is 51-26 vs. other clubs.
"It's one of those stats you can look at and scratch your head," Banister said. "I don't think there's any merit to saying, 'We don't play as hard. We let down. We're not focused.' That's just not the case."
The two setbacks at Tropicana Field came after a masterful performance by Hamels on Friday night. After holding the Rays hitless for 5 2/3 innings, he allowed just one run and struck out 10 as the Rangers won, 6-2.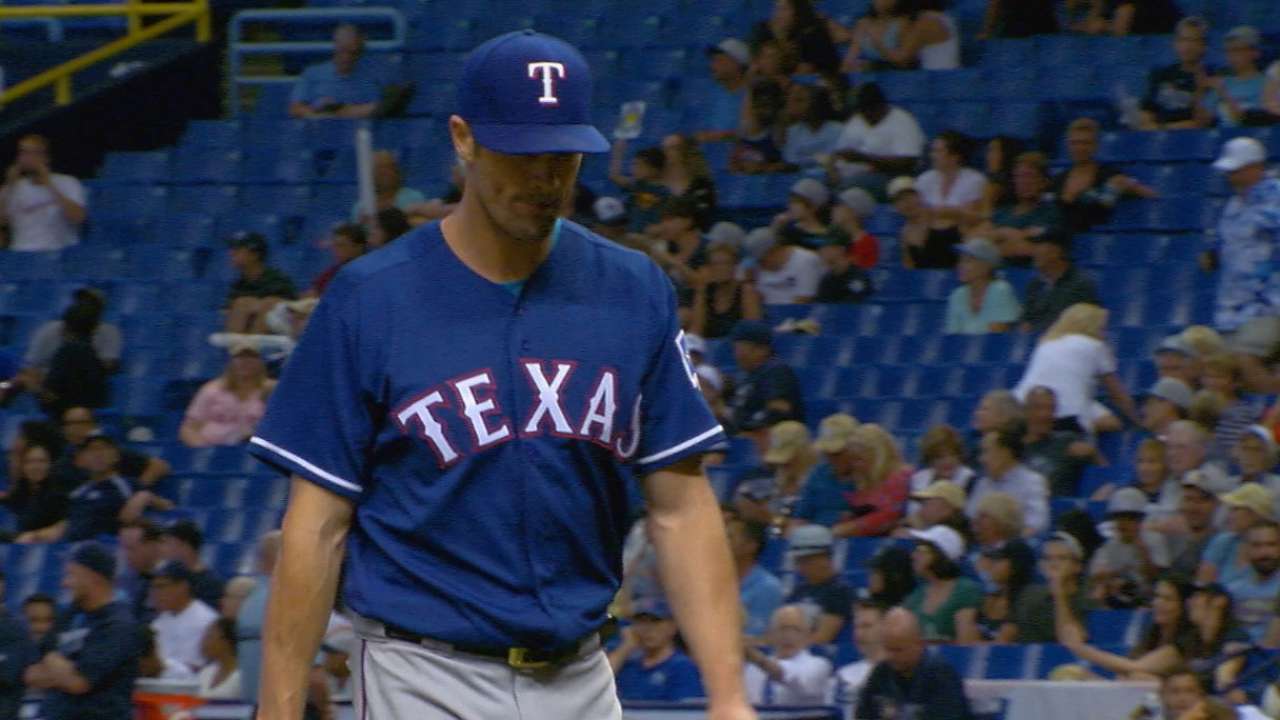 "This team is much like the 2008 Phillies," said Hamels, who was acquired by the Rangers at the '15 non-waiver Trade Deadline after spending nearly 10 years with Philadelphia. "There's a lot of experience in this clubhouse; it's a great team."
In 2008, Hamels, now 32, won the Most Valuable Player Award in both the NL Championship Series and the World Series (when the Phillies defeated the Rays) after going 4-0 with a 1.80 ERA in five postseason starts.
With the Rangers, Hamels has become one of the AL's best starting pitchers. He's 13-4 with a 2.80 ERA this season.
"I feel like I'm putting it all together here," Hamels said. "I want to be strong at the end of the season, because everything is at a heightened level. The end of the year is when you have to make your push. I want to have my best games and be accountable in each one of them."
"Cole loves pitching at this time of the year," Banister added. "He really finds the next gear. As the season progresses, there's something that happens in him."
On July 27, the Rangers held a 2 1/2-game lead in the AL West and showed few signs of pulling away from the pack. Since Aug. 1, they're 11-8, and they won 11 of 16 games during one stretch.
"We're deeper this year than we were last," said Banister, who won the 2015 AL Manager of the Year Award. "We're more flexible with our everyday players being able to play different positions -- how we structure our lineup.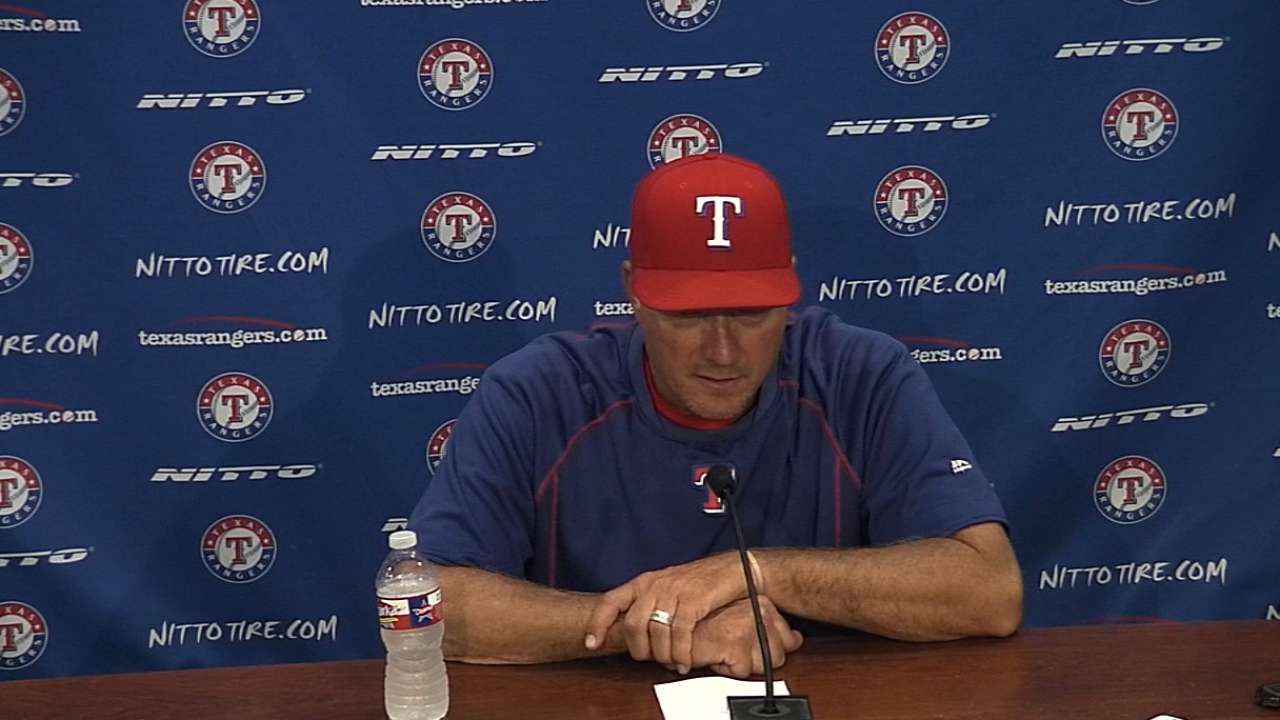 "This club is very similar attitude-wise, effort-wise. We've been much better as a whole defensively. We still run the bases essentially the same, but are a touch more aggressive. Our bullpen isn't completely lock-down, but [it is] serviceable."
Banister added that when opponents look at the names on the back of the uniforms, "that puts more stress on them when they see who they are. You have to maneuver from the top of the lineup all the way down, and it isn't easy."
Beltran, 39, is the elder statesman in the clubhouse, but the nine-time All-Star is impressed by how the Rangers, young and old, go about their business.
"You see the energy in the clubhouse and the energy in the dugout day in and day out," Beltran said. "They have a great attitude and realize every single game is meaningful."
In 18 games with Texas, Beltran has hit two homers and driven in eight runs. Overall this season, he's batting .296 with 24 homers and 72 RBIs.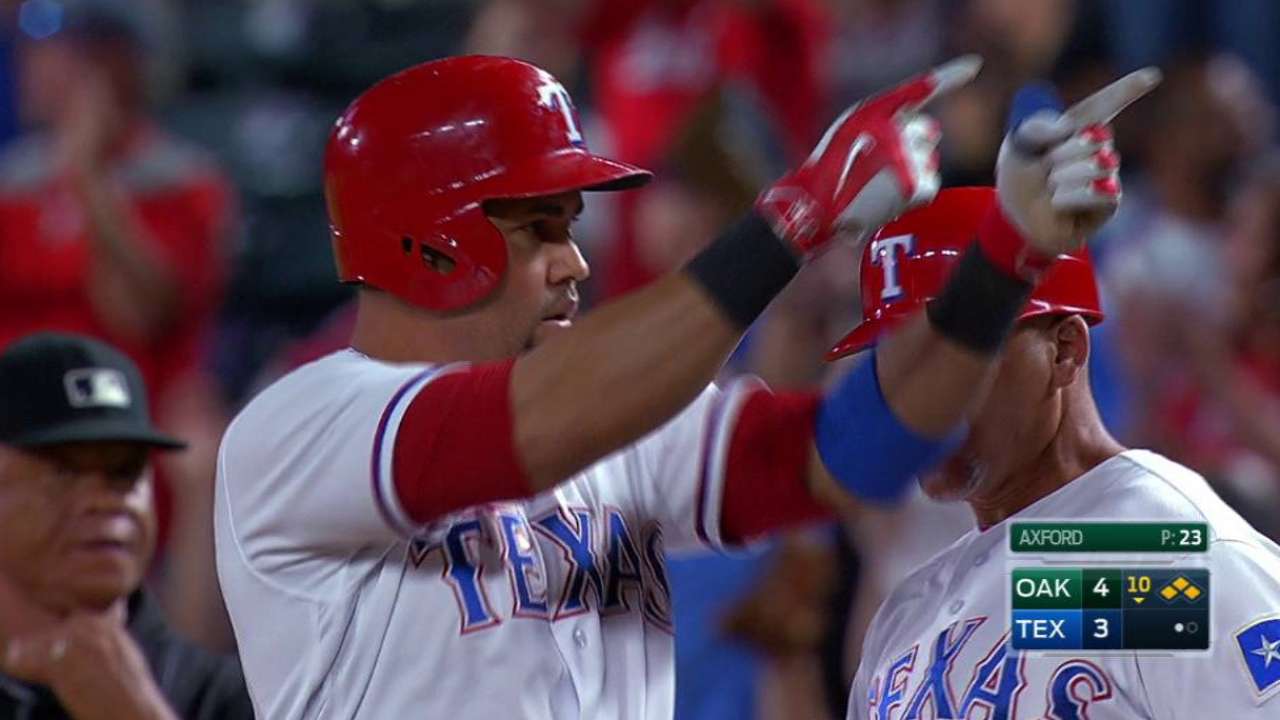 Lucroy has been an excellent addition, not only at handling pitchers, but with the bat. He has seven homers and 14 RBIs in 17 games for the Rangers, and the catcher is batting .264.
The midseason additions have made Banister's task more pleasant.
"For me, this is the greatest job on the planet," Banister said. "I wake up every morning and tell myself I'm not dreaming. It's for real. I get to come here every day, put on a uniform and people pay to watch us do what we did when we were 7, 8, 9 years old. For me, that's incredible."
Hal Bodley, dean of American baseball writers, is the senior correspondent for MLB.com. Follow him @halbodley on Twitter. This story was not subject to the approval of Major League Baseball or its clubs.