Samardzija flashes no-hit stuff in hard-luck loss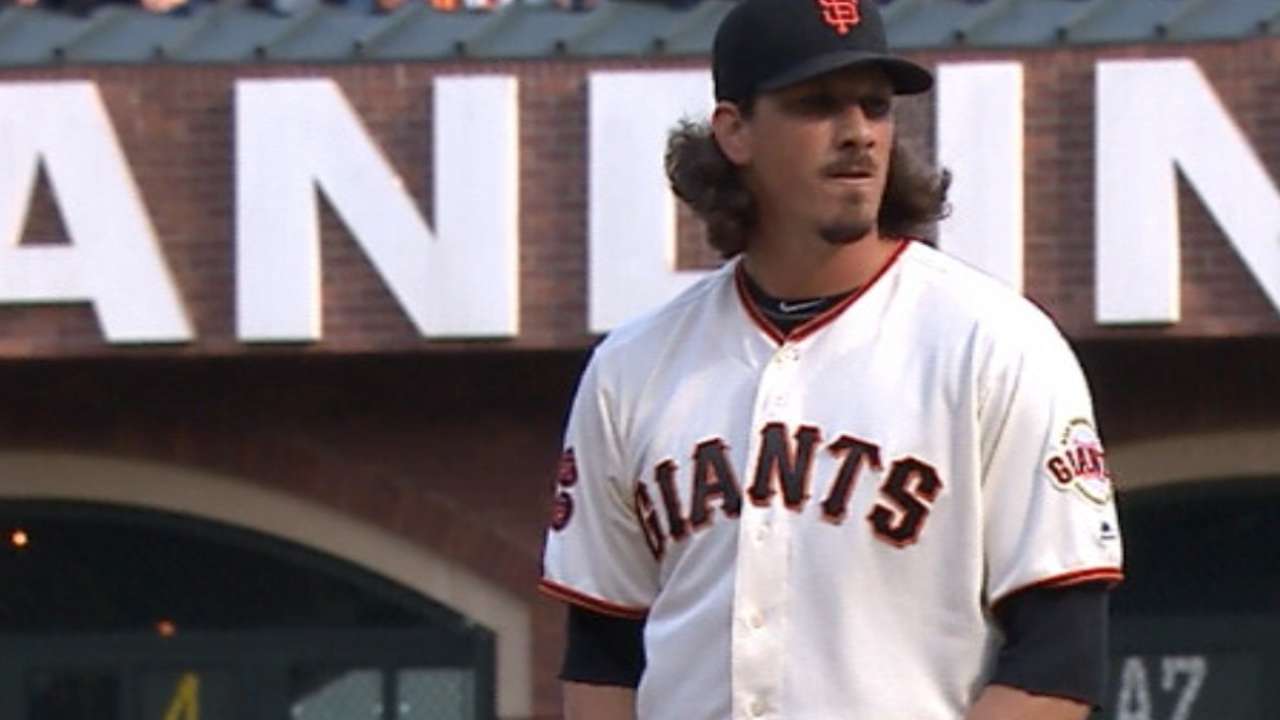 SAN FRANCISCO -- As Jeff Samardzija simply put it, if he can "keep throwing up zeros," the Giants will continue to have a legitimate shot to win each game that he's on the mound.
The AT&T Park scoreboard featured several zeros Sunday, as Samardzija pitched six scoreless innings while toying with a no-hitter. But one pitch got away from him, and Yoenis Cespedes drove a 1-0 splitter 417 feet, according to Statcast™, over the left-field fence to give the Mets a 2-0 win.
It was a disappointing result given the quality of pitching Samardzija gave the Giants. But there were many encouraging takeaways from his performance. Samardzija was rarely giving the Giants a formidable chance to win in July while posting a 5.65 ERA. He's allowed three runs or fewer in three straight outings, though, and highlighted his midseason improvement Sunday.
"I like where he's at and he carried that into today's game," said Giants manager Bruce Bochy. "He did a terrific job; he gave us a chance against one of the best."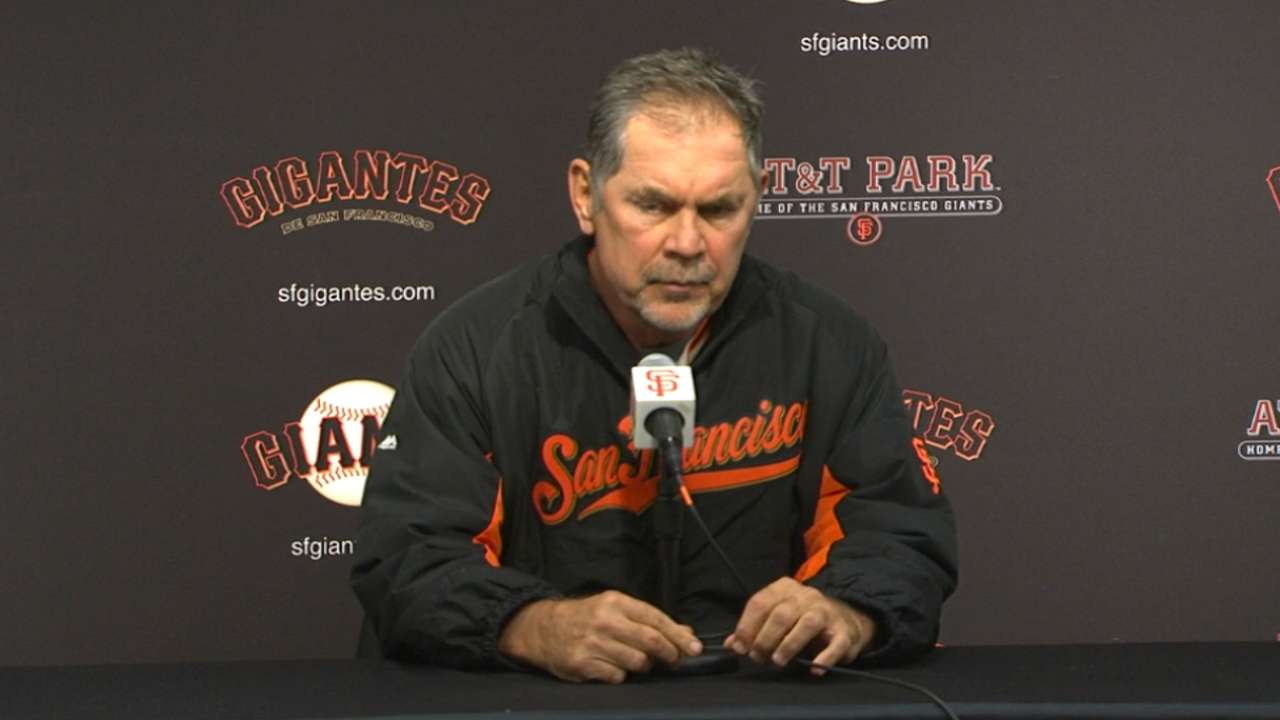 Samardzija has credited some of his progression to the use of offspeed pitches. The right-hander had stayed away from using a curveball for about four years, but has incorporated it back into his arsenal. He's seeing positive results and limited the Mets lineup for seven innings, yielding just three hits and striking out seven.
Most importantly, he's feeling comfortable on the mound.
"You're looking to go out and execute all your pitches comfortably, being able to let them go with confidence," said Samardzija. "To be in that spot right now when we weren't for a month or two, it feels good. We'll keep building on it."
Justin Wise is a reporter for MLB.com based in the Bay Area. This story was not subject to the approval of Major League Baseball or its clubs.