De La Rosa keeps up momentum in strong 8 IP
Lefty maintains composure after Rockies jump out to early lead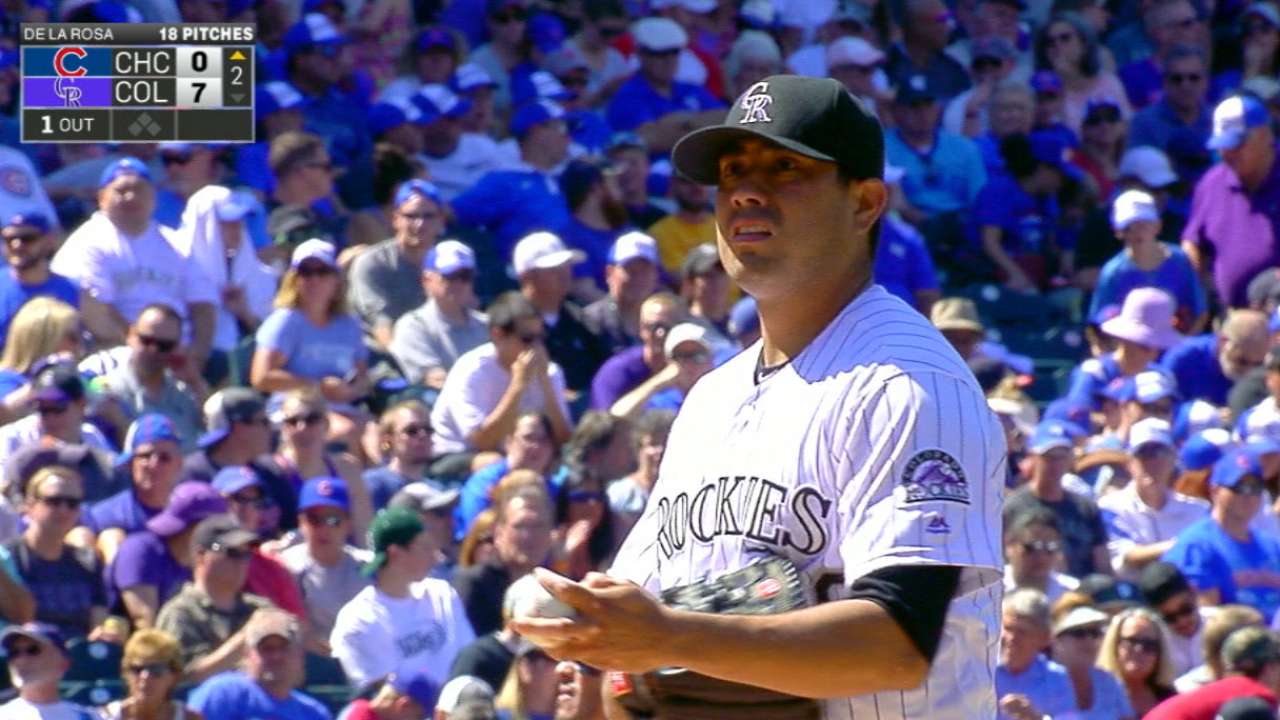 DENVER -- Less than three months removed from a demotion to the bullpen, Jorge De La Rosa looked like his old self in the Rockies' 11-4 win over the MLB-leading Cubs on Sunday.
De La Rosa quieted the red-hot Cubs -- who had won 19 of their past 23 and had scored 15 runs over the first two games of the series -- with six strikeouts and just four hits surrendered over a season-high eight innings.
"I know they've got a really good lineup -- one of the best in the league," De La Rosa said of the Cubs. "It feels really good to pitch the way I did today."
Most impressive, manager Walt Weiss noted, was De La Rosa's composure in pitching with a substantial lead. For the second time this homestand, the Rockies jumped to 7-0 in the first inning, but on Wednesday, they watched the Nationals creep their way back before holding to a 12-10 win.
On Sunday, after lacing a two-run single in the big opening frame against Jason Hammel -- who had been 6-0 with a 0.95 ERA since the All-Star break -- De La Rosa fanned Ben Zobrist looking, fielded a groundout from Addison Russell, then forced a popout from Willson Contreras.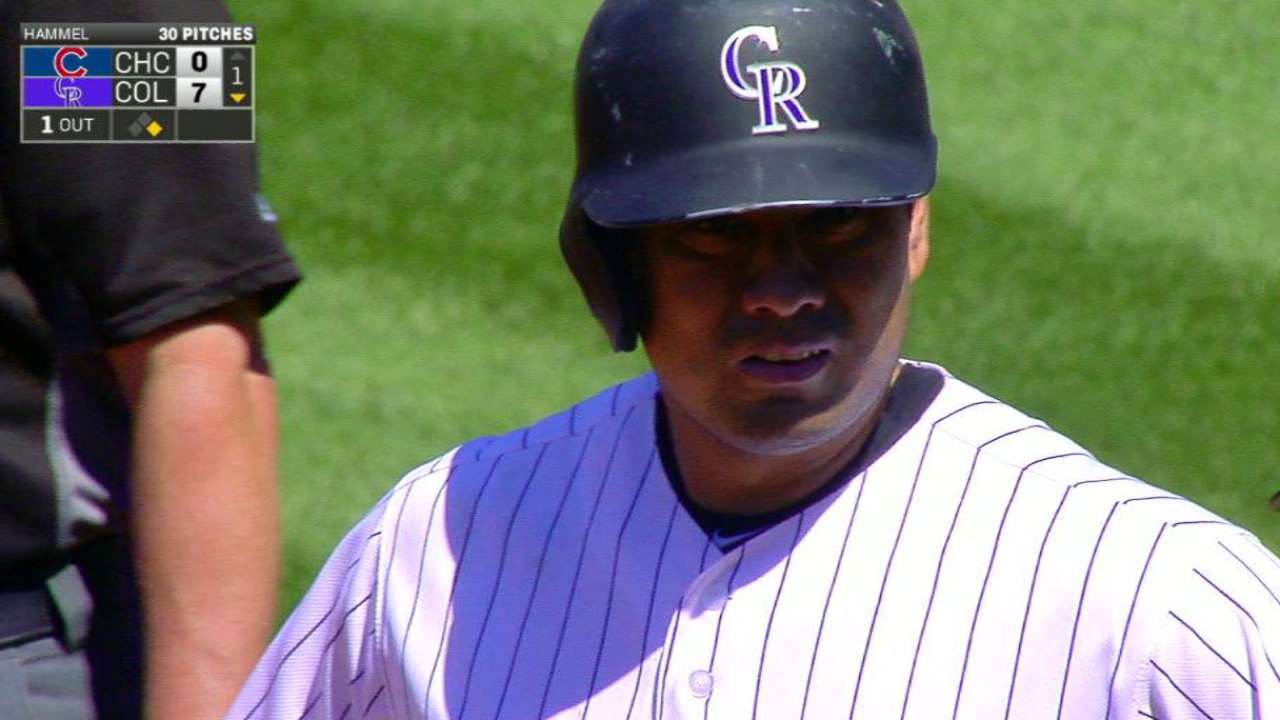 "We talk about shutdown innings all the time and how important they are," Weiss said. "The last time, we kind of let the Nationals, when we scored seven, we kind of let them sneak back in the game, and we had to cry to the finish line. But that's big. You keep that momentum on your side, and that's what Jorge did all day."
Five of De La Rosa's strikeouts on Sunday came via offspeed pitches -- fitting, given his slower-than-usual pace. Catcher Tony Wolters said the starter generally calls his own game and shifts from pitch to pitch based on his best feel.
Cubs manager Joe Maddon said his club's biggest challenge was getting the ball out of the infield.
"He elicits a lot of soft contact. You just can't chase on him," Maddon said. "We didn't force him up in the strike zone, and he had his way with us. That's it."
De La Rosa's only two mistakes were against Russell, who belted a pair of solo homers. Even with a 10-0 lead at the time of Russell's first blast, De La Rosa was visibly upset with himself.
De La Rosa has weathered an ebb-and-flow 2016. He started 1-3 with a 10.18 ERA before a stint on the disabled list, then was demoted to the 'pen. He later twirled three wins in a row upon returning to the rotation.
He said Sunday was the best he's felt all year.
Daniel Kramer is a reporter for MLB.com based in Denver. Follow him on Twitter at @DKramer_. This story was not subject to the approval of Major League Baseball or its clubs.