Giants' pickups trying to settle in with new team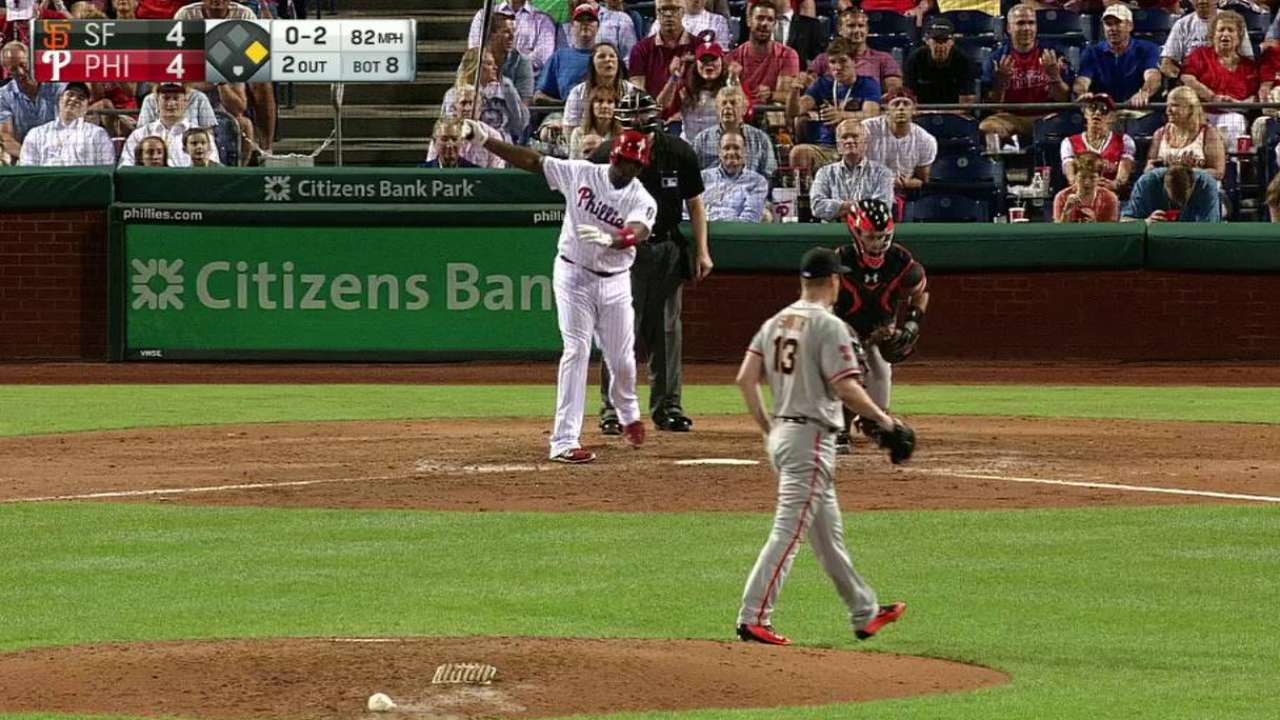 SAN FRANCISCO -- Will Smith figured to be an integral part of the Giants' bullpen when the club acquired the left-hander at the non-waiver Trade Deadline on Aug. 1.
It's seemed Smith has allowed more damage than he's limited in his first three weeks with the team, though. He's 0-1 with a 9.53 ERA in nine appearances in August and has symbolized the rocky tenure every San Francisco trade acquisition has experienced since joining the club this season.
Matt Moore has yet to record a win for the club and didn't last six innings for the first time since June 2 on Saturday. Eduardo Nunez, who replaced a fan favorite in Matt Duffy, came to the team with a .296 batting average. Entering Sunday, he was batting .250 in 21 games with the Giants.
Giants manager Bruce Bochy acknowledged before Sunday's series finale with the Mets that it can take awhile sometimes for players to settle in with a new club.
"Sometimes it takes a little bit longer," said Bochy. "There's a little bit of a shock thing with the trade and going to a new club. They're excited to make an impact and make a good first impression."
Trying to make a quality first impression is exactly what Nunez said held him back. He added he began thinking too much in his first week with the team and changed his mechanics because of it. But the infielder has found his footing recently and showcased that with a four-hit night in the Giants' 10-7 win over the Mets on Thursday.
Smith finally offered a similar performance, pitching a scoreless inning during the team's 9-5 loss to the Mets on Saturday.
"I thought it was a good time for him to go out there in a little less pressure situation," said Bochy.
Worth noting
• Angel Pagan exited Saturday's game after the third inning because of a right groin strain. He was available to pinch-hit Sunday and is expected to start in the club's series opener against the Dodgers on Tuesday.
Justin Wise is a reporter for MLB.com based in the Bay Area. This story was not subject to the approval of Major League Baseball or its clubs.