MLB.com Columnist
Tracy Ringolsby
Arenado proving he can hit anywhere, anytime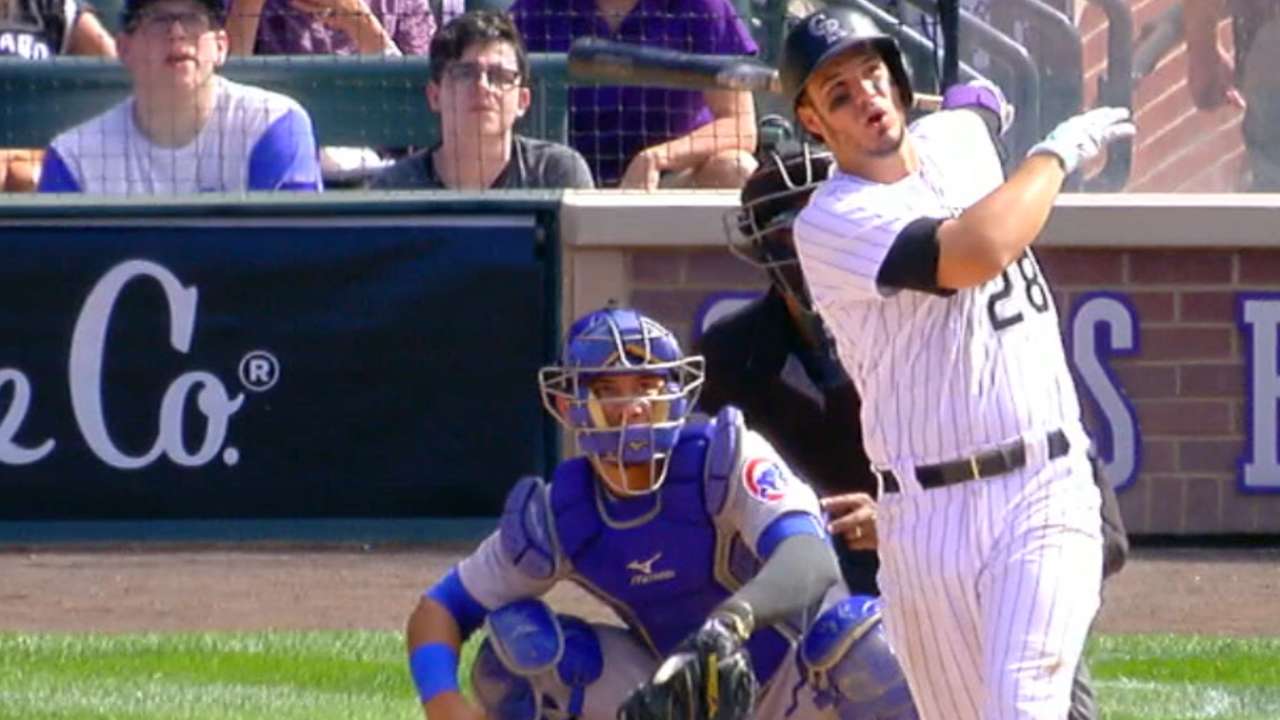 DENVER -- Nolan Arenado is threatening to break the mold. He is a Rockies player who is forcing others to ignore their Coors Field bias.
It's a cloud that hung over original Rockies Dante Bichette and Andres Galarraga, the franchise's first impact free agent, Larry Walker, and even Todd Helton, the only player whose number the Rockies have retired.
Arenado is the kind of guy who can be in a 3-for-30 slump, hitting just .242 in 34 games since the All-Star break and having gone 12 games without even an extra-base hit, like he was before Sunday's 11-4 Rockies win over the Cubs. But when the game was over, Arenado had put any concerns to rest.
"I don't worry too much about him," Rockies manager Walt Weiss said before the game. "I just try to find a way to hide the sharp objects, because that's kind of how he's wired. He'll find a way to work himself out of it."
Next thing Weiss knew, he was talking about the revival of his 25-year-old third baseman. All Arenado did on Sunday afternoon was equal career highs with two home runs, giving him an National League-leading 32, and four hits. He came within an RBI of his career best with six.
That was the 10th time Arenado has hit two home runs in a game, the fifth this year, and second against the Cubs. He also had two in the midst of driving in a career-best seven runs against the Giants on April 13.
Oh, and Arenado played that defense, too, which nobody can attribute to home games at Coors Field, where the infield is known for being quicker than most.
Arenado's peers have noticed. Not called up until four weeks into the 2013 season, he already has been a three-time All-Star, voted to the team by fellow players each time, including receiving the most votes (742) of any player in either league this season.
"Being elected [by the fans] would mean a lot," Arenado said. "But to have the players feel that way about you is probably the biggest compliment. When your peers give you that kind of respect, it is humbling."
Oh, and last year, Arenado won the NL Silver Slugger Award, voted on by managers and coaches, for being the best offensive third basemen in the Senior Circuit. And this year, he could earn his fourth Gold Glove Award in four years as the top defensive third baseman, again an honor voted on by NL coaches and managers.
The late Curt Gowdy used to call the Mountain region the forgotten time zone, because even the TV networks seem to ignore it when they promote programming and give the times the events are scheduled to air.
Arenado, however, seems to be creating an awareness. He has certainly grabbed the attention of Rockies coach Rene Lachemann, who is in his 54th consecutive year in uniform, and Phillies bench coach Larry Bowa, who has been in the big leagues as a player, coach and manager for 45 of the past 47 years.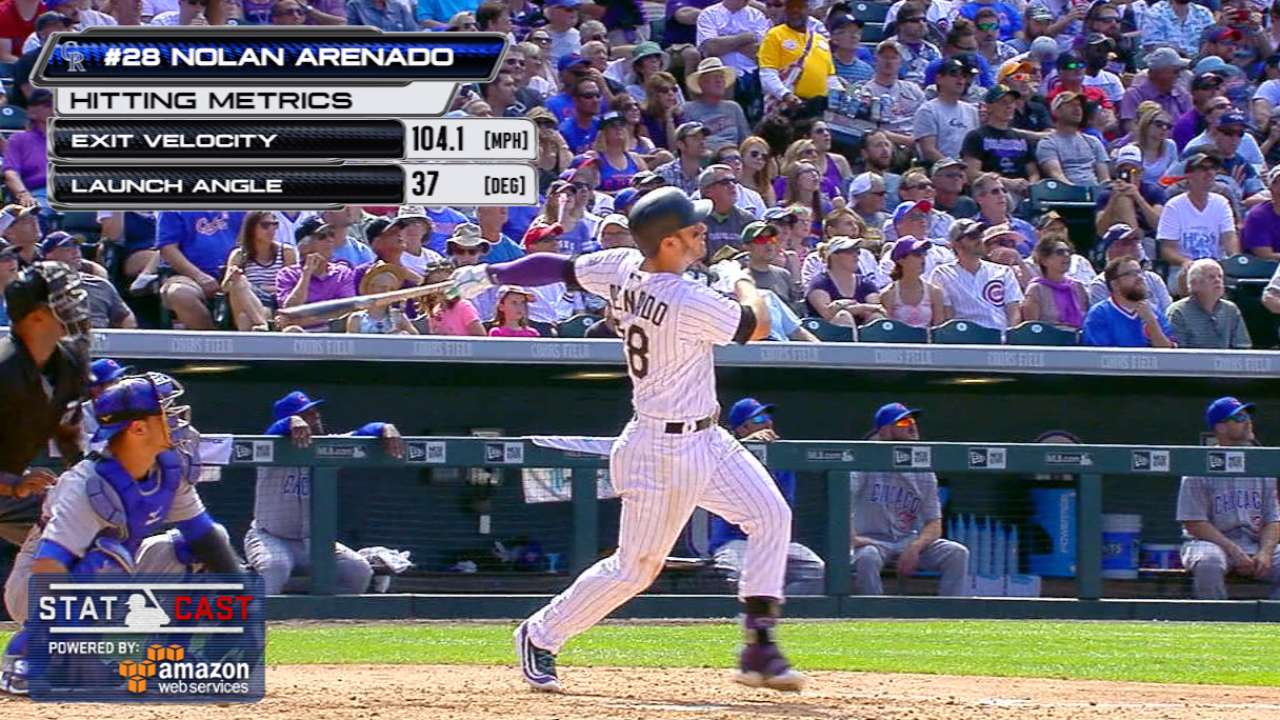 At a Boy Scout banquet earlier this season, Lachemann was asked his favorite big league player.
"I used to think nobody could ever match Brooks [Robinson] ..." he replied, and then went into detail about the exploits of Arenado.
"I've seen him do something and say, 'I've never seen that before,' and the next game I'm saying it again," said Lachemann.
When that story was related to Bowa, he laughed.
"I was like that with Schmidty," Bowa said of his longtime Phillies teammate Mike Schmidt, a Hall of Famer.
Then along came Arenado.
"I don't know if he knows it, but my favorite player is the third baseman [in Colorado]," said Bowa. "Playing on the East Coast [with the Phillies], I go home and turn on the Rockies game and watch him.
"My wife said, 'What are you doing watching Colorado?' I told her, 'I love to watch this kid play third.' I just turn it on to see him. If by chance we're on the West Coast, I watch the highlights, because I know he's going to be on sometime. Somewhere, he's going to be on for a play or a base hit."
It is not just Arenado's skills that get the attention of others.
"I like to see guys that are hard workers, who respect the game, don't take it for granted," said Bowa. "Everyone thinks you get a big league uniform, you're going to be here for 10 years. It doesn't work like that. The longer you're here, the harder you have to work. So when I see work ethic, I respect that."
And Arenado respects the fact that people like Lachemann and Bowa hold him with such high regard.
"They have been in this game a long time and have seen so many great players," Arenado said. "For them to talk about me like that is humbling. It is an incentive for me to work harder. When people respect you like that, you don't want to let them down."
Arenado hasn't.
Tracy Ringolsby is a columnist for MLB.com. This story was not subject to the approval of Major League Baseball or its clubs.