Green latest Yankees rookie to make strides
Pitcher delivers another strong outing in 2-0 loss to Angels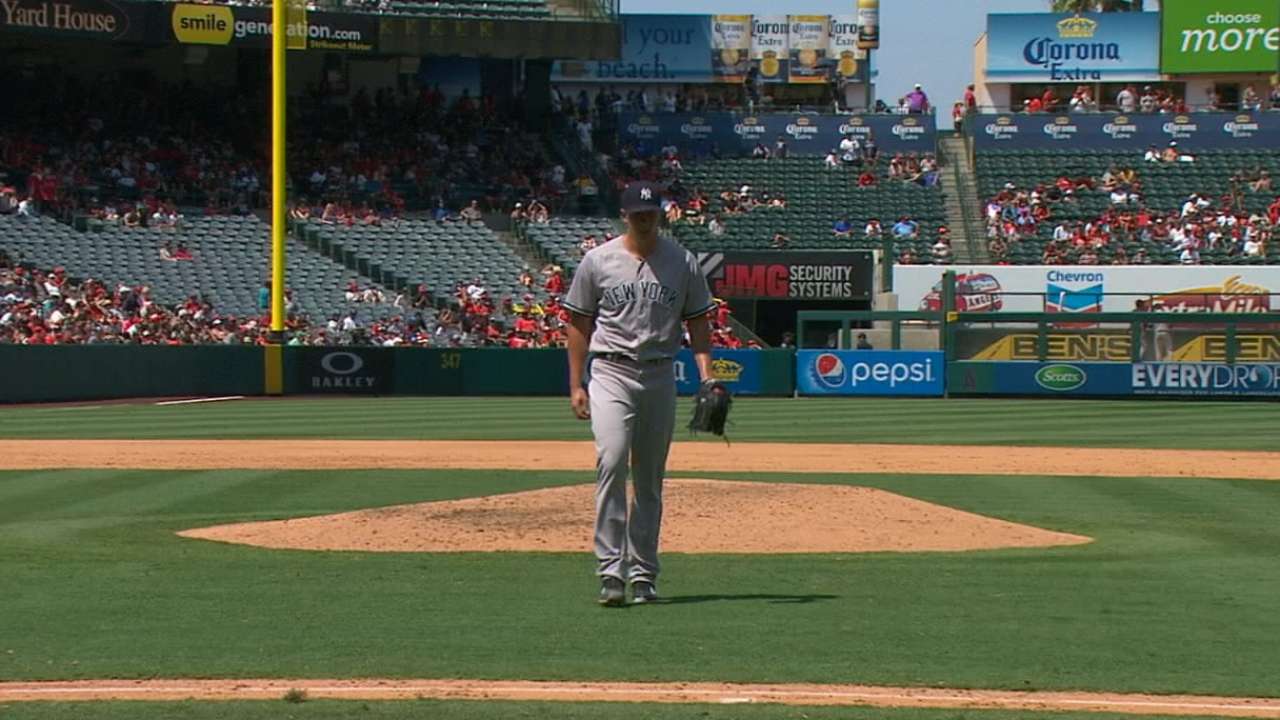 ANAHEIM -- Chad Green didn't have a feel for his cutter on Sunday, but he didn't need it to hold the Angels to just one run in six innings. Unfortunately for the rookie, that one run was all the Angels needed as they handed the Yankees a 2-0 loss in the finale of the weekend series.
The run came in the first inning when Andrelton Simmons knocked in Albert Pujols, whom the 25-year-old Green said he grew up watching. Pujols would finish 3-for-4 on the day, with the sole out requiring a homer-saving catch from center fielder Jacoby Ellsbury. Outside of the veteran, Green held the Angels to just three hits.
"I think fastball command was pretty good," Green said. "Was able to throw the slider for a strike when I needed to. The cutter really was a nonfactor for the day, just couldn't throw it for a strike on a consistent basis."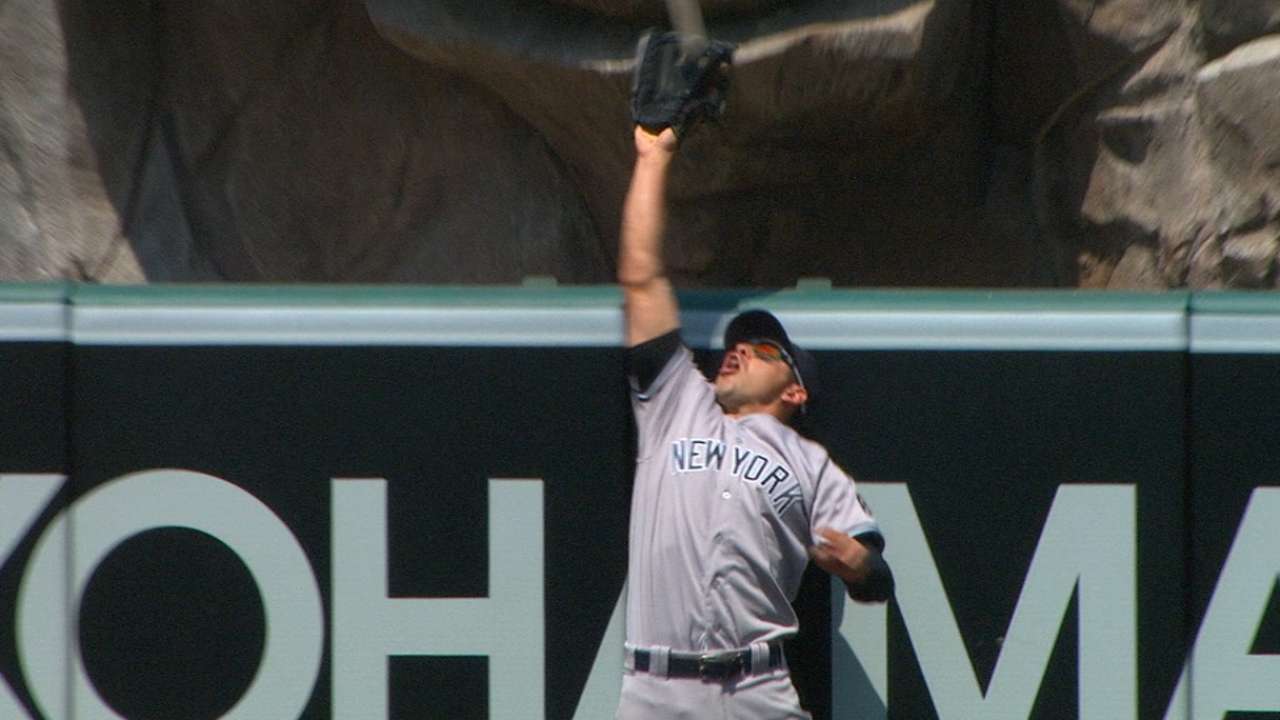 Green turned quite a few heads Monday when he carved up the Blue Jays lineup to the tune of 11 strikeouts and two hits allowed in six scoreless innings. While his followup performance was less successful, it still impressed manager Joe Girardi because the rookie succeeded despite a clear obstacle.
"He didn't have his cutter today, but he still found a way to get through it and only give up one run," Girardi said. "He was a little bit different today, but the good thing is he found a way."
Between Luis Cessa's six scoreless innings on Saturday and Green's performance on Sunday, the Yankees got 12 innings of one-run ball and 10 strikeouts from a pair of rookies that entered the rotation just a week ago.
Both struggled earlier in the year as they moved around between the Yankees' bullpen and Triple-A Scranton/Wilkes-Barre, but the team's search for youth has given them an opportunity they have so far not wasted.
"It's really positive to see the strides these kids have made since what we saw in Spring Training," Girardi said. "[Green] has the ability to do it. We've seen that. We saw it in San Diego, we saw it a couple times out of the bullpen, and then we felt he had gotten a little out of whack. He wasn't having his regular side days. Since he's gotten back on track, he's been pretty good.
Jack Baer is a reporter for MLB.com based in Los Angeles. He covered the Yankees on Sunday. This story was not subject to the approval of Major League Baseball or its clubs.