Mixed results for rookie Pinder in A's loss
A's rookie second baseman made Major League debut on Saturday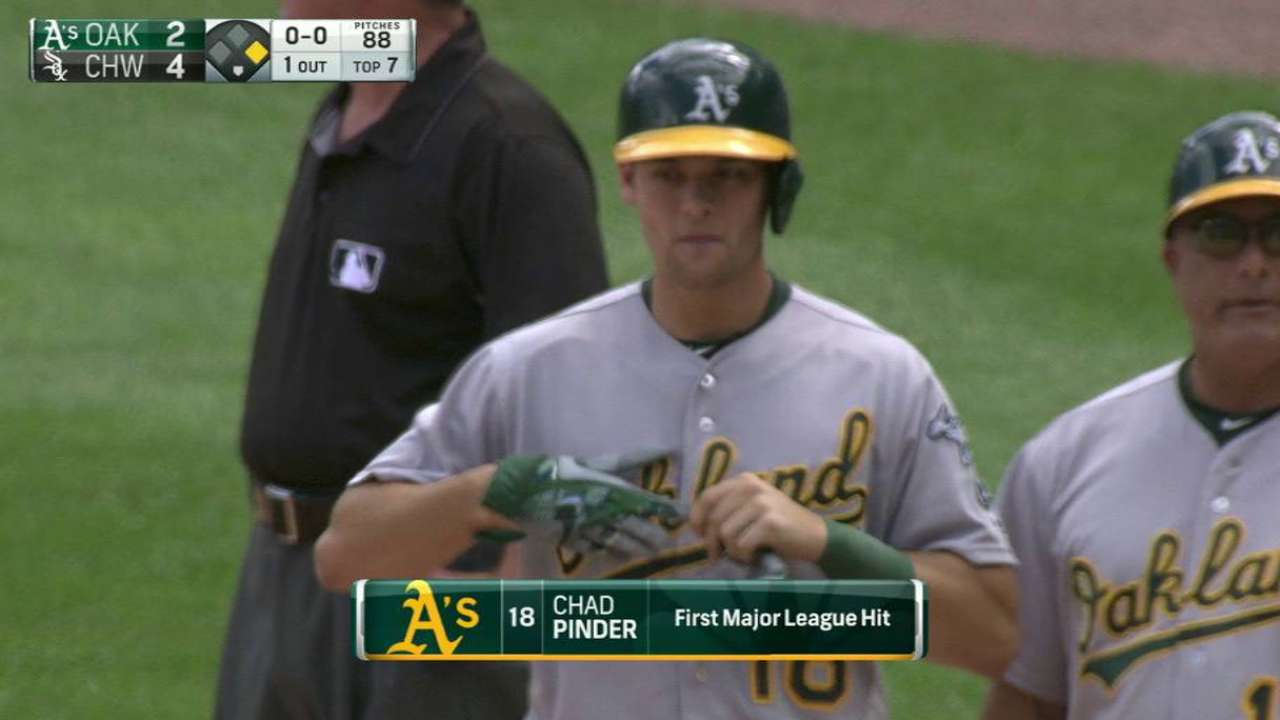 CHICAGO -- Chad Pinder's second big league game brought about a bag of mixed results, notably his first career hit in Oakland's 4-2 loss against the White Sox on Sunday afternoon.
The A's No. 9 prospect, according to MLBPipeline.com, legged out an infield single in the seventh inning to reach base for the first time in his young Major League career, but he was also responsible for extending the bottom of the first inning and allowing the White Sox three runs than they should have not scored.
The rookie infielder's low throw to first baseman Yonder Alonso on the back end of a potential inning-ending double-play ball off the bat of Jose Abreu set the stage for consecutive hits from Justin Morneau and Todd Frazier that brought in three runs.
"It was just a little bit of a low throw," Pinder said. "Obviously I gotta get that up to him, and that's on me, because it put us in a bad spot in the first inning. Just gotta be better there with that throw."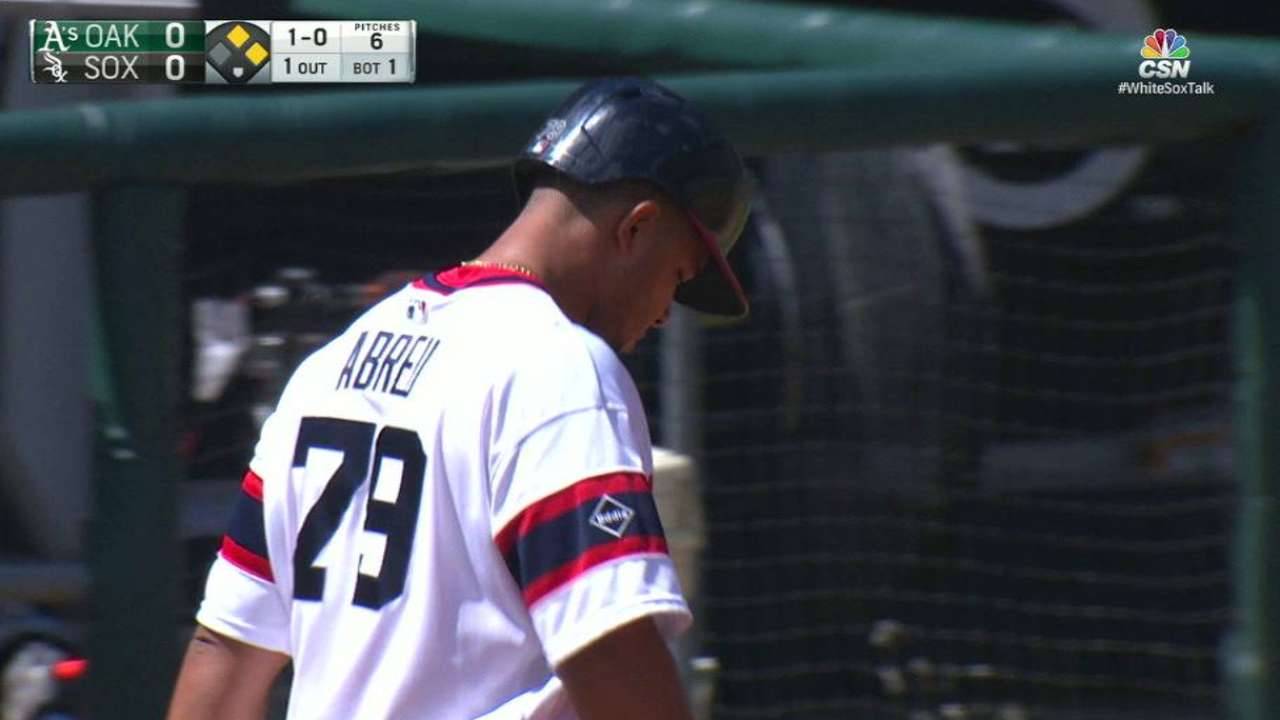 "That's a play we usually make," A's manager Bob Melvin said. "It wasn't an awful throw, but it was one of those little tweeners where you pick it or you get it cleanly, and Yonder, who's about as good as you get at picking those balls, just ended up not in the glove. Obviously it affected the outcome of the game, even though it was early."
It proved costly in other ways, too, extending starter Zach Neal's workload in the inning and consequently forcing him out of the game after 4 2/3 innings and 64 pitches, with Abreu approaching the plate. Neal, who has mostly pitched out of the bullpen this season, has totaled no more than 74 pitches in a game this season.
Neal admittedly missed his location on the run-scoring hits to Morneau and Frazier, but of the prior sequence he said, "I can't control that. It's my job to get a ground ball, and I did, and some days it's turned and some days it's not. It's just how it is sometimes. You try not to get caught up in it too much and move on."
At the plate, Pinder finished 1-for-4, having collected the ball from his first big league hit after notching it in front of several family members, including his parents and two siblings.
"It's a little weight off your back there," Pinder said. "It's something I dreamed about as a kid."
Jane Lee has covered the A's for MLB.com since 2010. Follow her on Twitter @JaneMLB. This story was not subject to the approval of Major League Baseball or its clubs.