Back in action, Forsythe returns with a blast
Three-run opposite-field homer lifts Rays to series victory over Rangers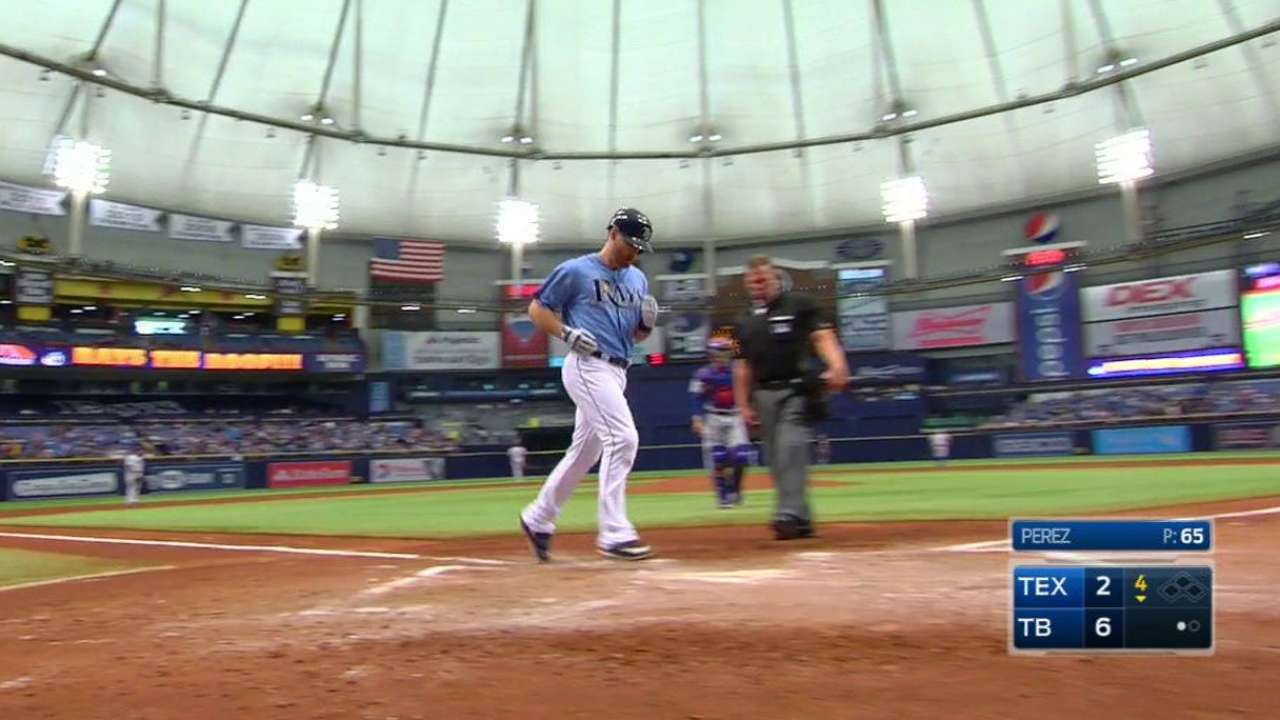 ST. PETERSBURG -- When Logan Forsythe faced Rangers lefty Martin Perez to lead off the Rays' first on Sunday, he wasn't at his sharpest. It had been four games since he played after dealing with back spasms on Tuesday. Forsythe hadn't seen pitching or taken cuts in a game, and it showed. He struck out swinging on three pitches.
But it was Forsythe's third at-bat that he picked up where he left off. A three-run opposite-field blast created breathing room in the Rays' 8-4 win over the American League West-leading Rangers at Tropicana Field.
"Second at-bat, I felt like I let some swings go a little bit, and after that it felt pretty good," Forsythe said. "Happy to help the team out. Hopefully I'm in there and ready to go every day from here on out."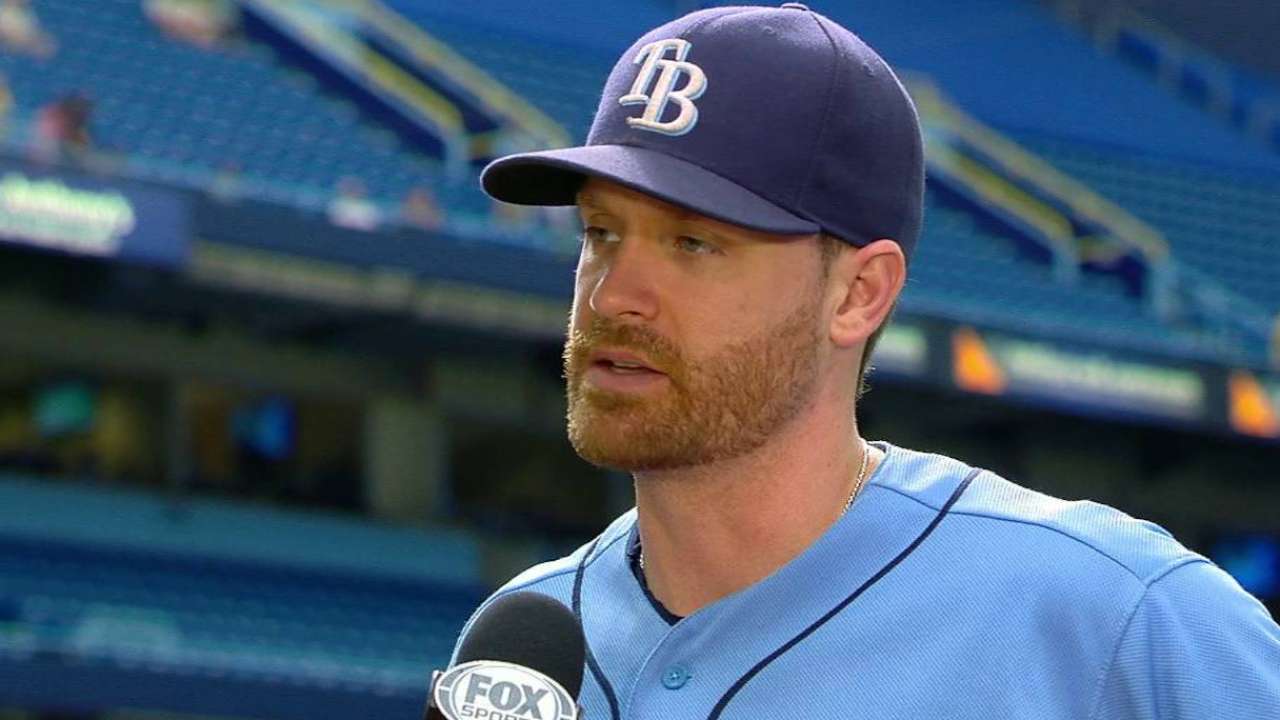 It was the third straight game that Forsythe has homered, and the sixth overall in the past 10 games. He's up to 16 home runs on the season, and he is one of Tampa Bay's most consistent hitters.
Forsythe was the designated hitter on Sunday, even though he said he was capable of playing second base. It turned out what he did with the bat was more than enough.
The win was the Rays' sixth in their past seven games, and they've outscored opponents 55-18 during that span. Forsythe said the team isn't worried about its 52-70 record, and it is using the games it has left to see what this club is capable of heading into what it hopes is a competitive 2017. After a 6-2 loss on Friday, the Rays came back with two dominant wins against the Rangers.
"It shows the talent we have and the kind of baseball we've been playing as of late all around," Forsythe said. "From the pitching, bullpen, defense [and] offense. I think we're getting big hits, having more quality at-bats with guys in scoring position."
And the best at-bat on Sunday -- or at least the most productive -- came from a player who spent the past five days frustrated and on the bench with an injury he hoped would heal quicker.
And once Forsythe finally got back in there, it took only two turns at the plate for him to prove he hadn't missed a beat.
"He had the one at-bat, the first at-bat," Rays manager Kevin Cash said. "A fairly quick at-bat. A better second. And then his third, it seemed like his timing got where it was, and he smoked a ball out to right field."
Sam Blum is a reporter for MLB.com based in St. Petersburg. This story was not subject to the approval of Major League Baseball or its clubs.