Ellsbury's grab robs Pujols of homer history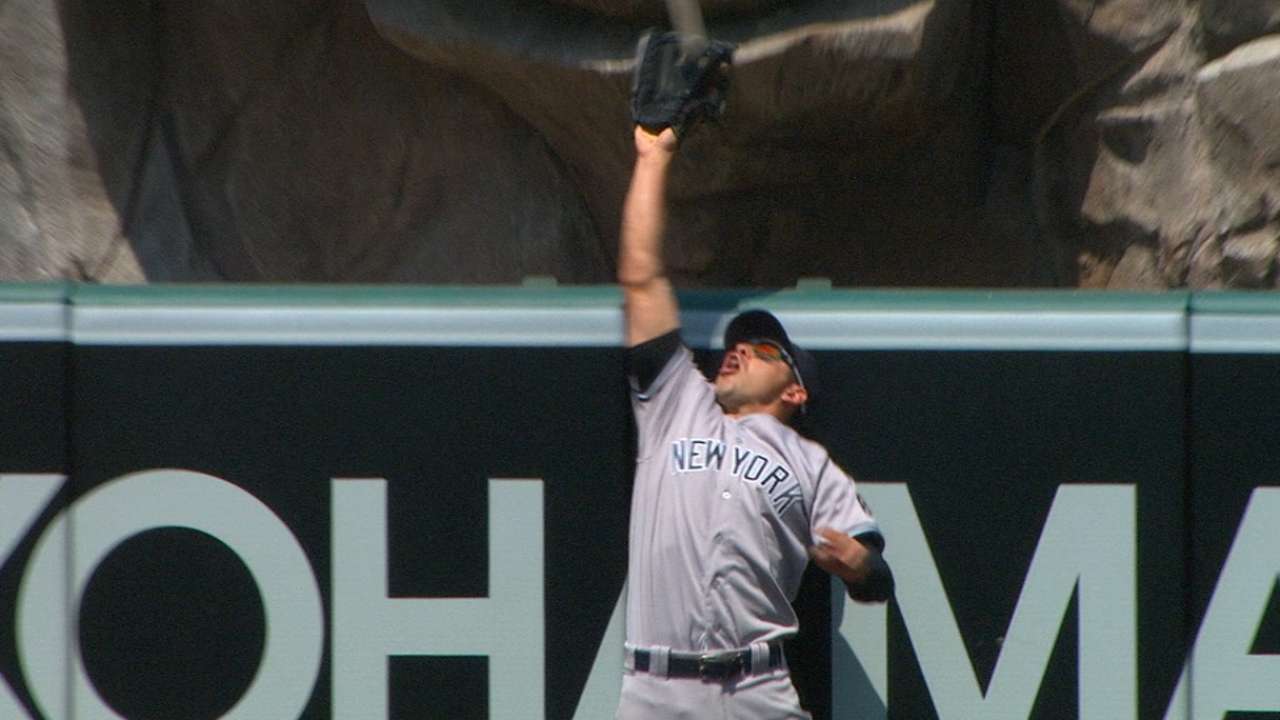 ANAHEIM -- Less than 24 hours after Brett Gardner went horizontal to rob the Angels of a homer, Jacoby Ellsbury made a leaping grab of his own over the center-field wall to rob Albert Pujols of a historic home run.
With Mike Trout on first and two outs, Pujols hit a Statcast-projected 101 mph, 395-foot fly ball that would have given him 584 career homers. That would have broken a tie with Mark McGwire for 10th on the all-time list that Pujols achieved Saturday night when he went deep off Dellin Betances in a 5-1 loss.
"During the day, the ball carries a little better out here and I thought it was gone. Another outstanding play," manager Joe Girardi said.
Yankees starter Chad Green said after the game he thought Ellsbury had a chance at a play when the outfielder paused at the warning track without averting his gaze from the ball. Something, at least an attempt, was coming.
"I knew I had to get back to the wall, I knew it would be pretty close," Ellsbury said. "Fortunately, it was close enough that I could jump up and catch it."
Thanks to Ellsbury's catch and Gardner's athletic robbery of C.J. Cron Saturday that landed him in the stands, the Angels lost four runs on stolen homers in a three-game series in which they scored just three times.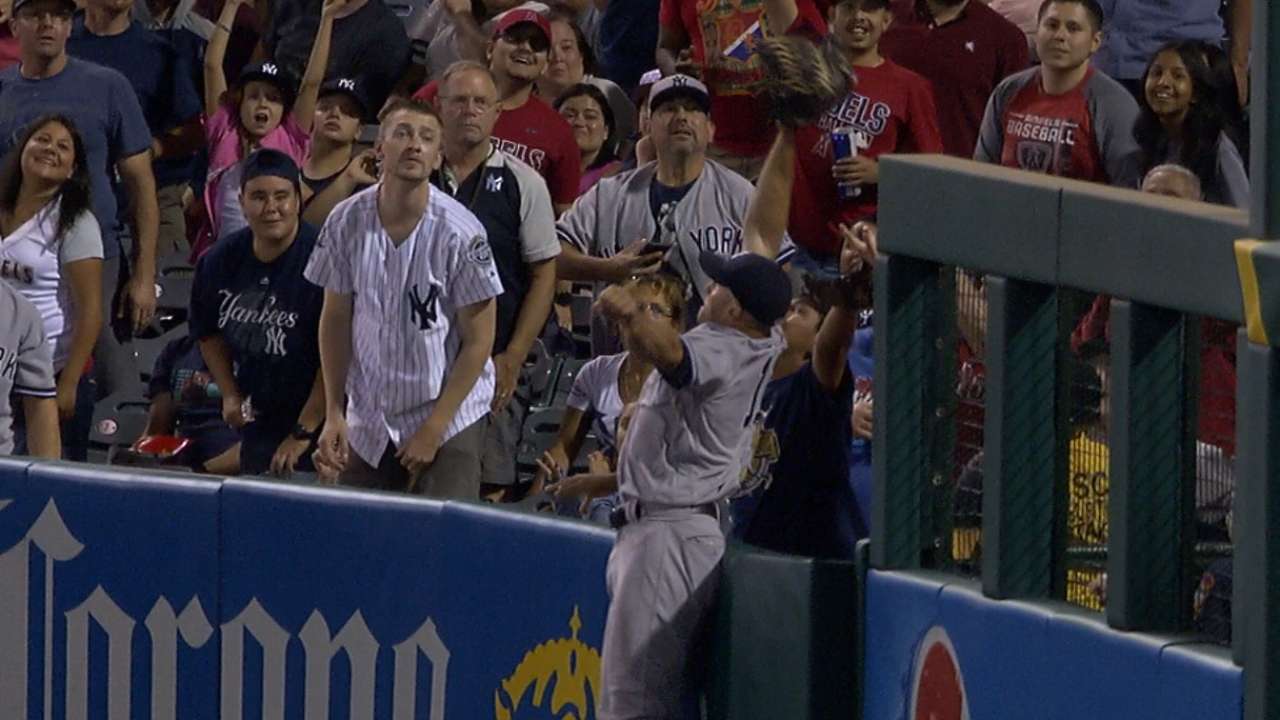 When asked whose play he thought was better, Ellsbury diplomatically chose Gardner, but wavered a bit when reminded that the center-field wall at Angel Stadium is at least three feet higher than left field.
Jack Baer is a reporter for MLB.com based in Los Angeles. He covered the Yankees on Sunday. This story was not subject to the approval of Major League Baseball or its clubs.