Zunino contributing after starting year in Minors
Catcher's offensive game maturing after struggling through first 3 seasons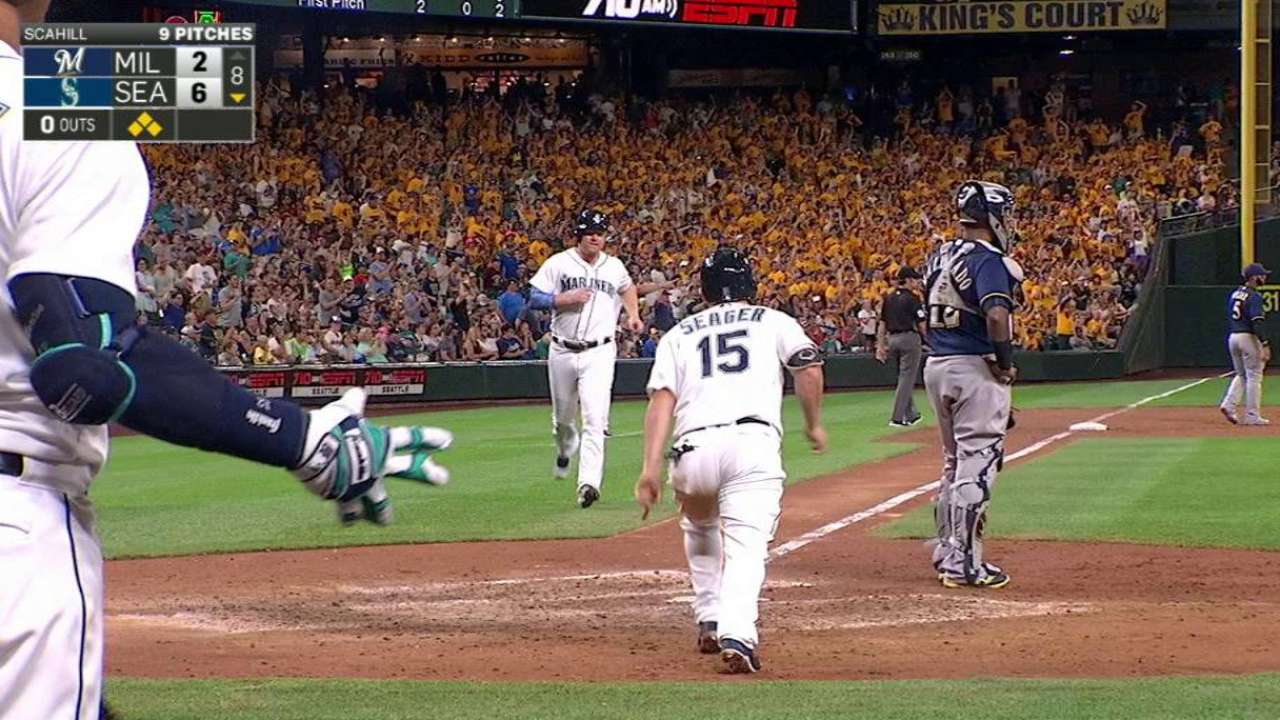 SEATTLE -- After struggling offensively in his first three seasons in the Majors, the Mariners had Mike Zunino start 2016 with Triple-A Tacoma in order to find his confidence and his hitting stroke. The move seems to have paid huge dividends, as the 2012 first-round Draft pick has been a difference maker in his first month back in the big leagues.
Entering Sunday's game vs. the Brewers, Zunino, 25, has put up a .282/.402/.690 line with eight home runs and 18 RBIs in 25 games, a huge jump from the .193/.252/.353 production in 295 games over his first three years in the Majors.
"It's very encouraging," manager Scott Servais said. "I'm really happy for Mike after everything he's gone through. It's been a process. We talked about it, but until you have to go through it and live it every day you don't quite understand it. His confidence is certainly growing."
Zunino has taken over primary starting catching duties from veteran Chris Iannetta and has contributed both behind and at the plate during the Mariners' recent hot stretch that's pushed them back into postseason contention.
Servais, himself a former catcher, said it's not surprising that it's taken Zunino time to develop offensively after he was initially was rushed to the Majors after just 96 Minor League games.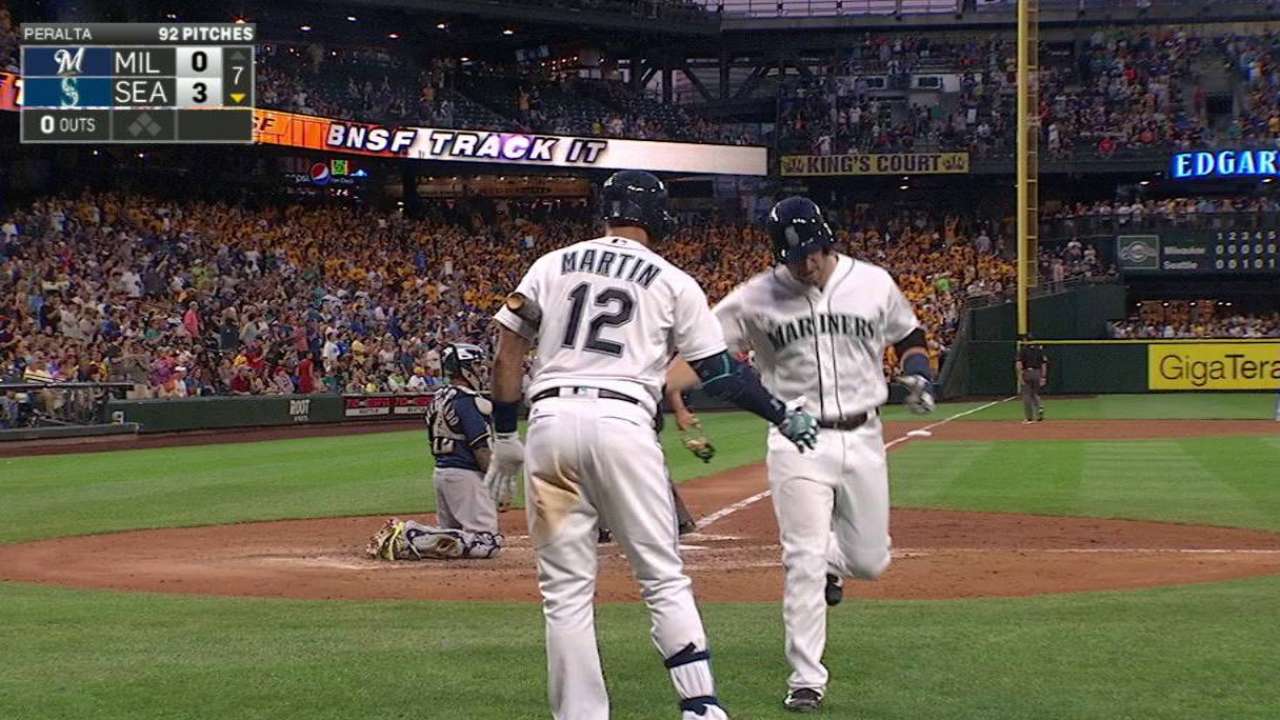 "As crazy as it sounds, catchers do usually figure it out a little later with the bat," Servais said. "History tells us that. I went through it myself in my career. He's still a young player in my eyes, and even though he's got a couple years in the big leagues, there is still plenty of room to grow. But he's moving in the right direction, that's for sure."
Zunino got the day off on Sunday, but he's homered in his last two games with a .368 with six RBIs in his last five.
Servais said Zunino has dramatically improved his two-strike approach in order to cut down on his strikeouts. But the biggest thing may be just relaxing at the plate and letting his natural abilities play out.
"I don't care if you hit .220, .250, .280, you're the catcher," Servais said of his message to Zunino. "The priority is how you're handling the pitching staff, and he's done a great job with that. He's a high-energy guy, which we certainly need with being an older club.
"I'm really happy with the way he's handled things and the direction he's going. He is not a finished product by far, but he has skills, he's got big tools and it'll be interesting to see how it plays out over the next few years."
Greg Johns has covered the Mariners since 1997, and for MLB.com since 2011. Follow him on Twitter @GregJohnsMLB and listen to his podcast. This story was not subject to the approval of Major League Baseball or its clubs.