Reinforcements in wings for Mariners' rotation
Paxton due to be recalled this week; Walker return also possible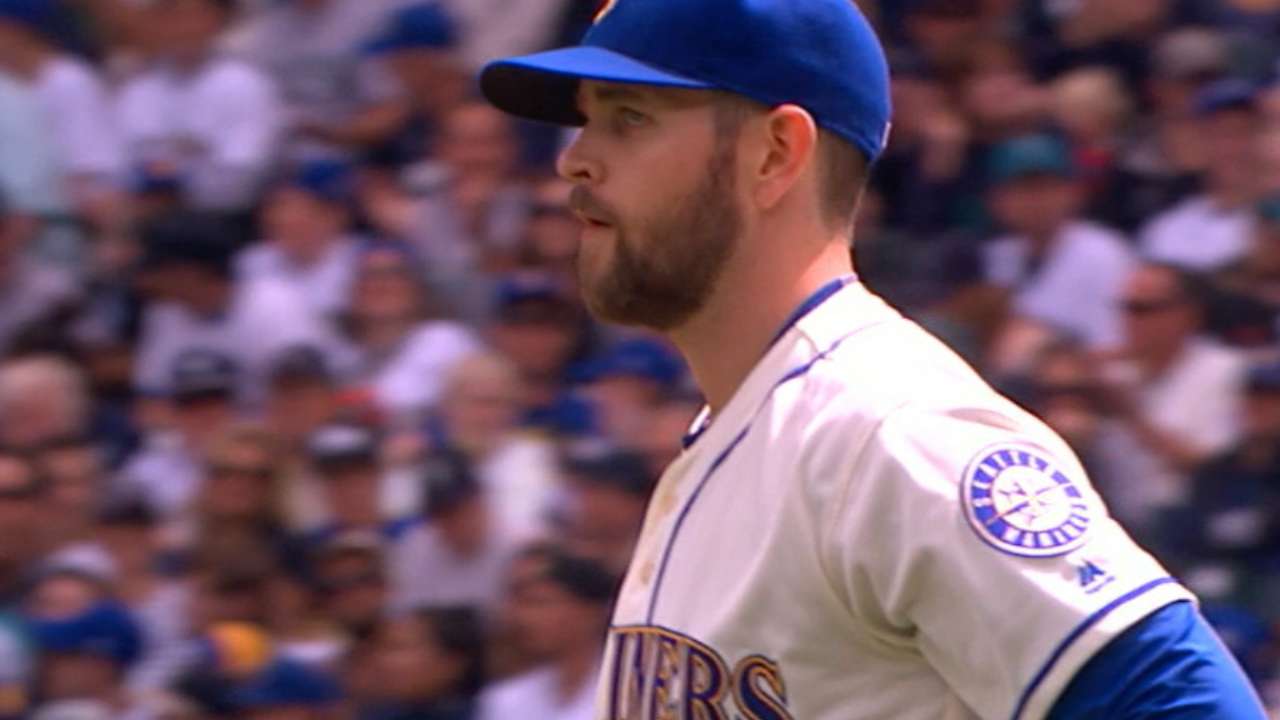 SEATTLE -- With just under a quarter of the season remaining and their team fighting for a playoff spot, reinforcements are on the way for the Mariners' rotation as James Paxton will rejoin the club this coming week, with Taijuan Walker as a possibility as well.
"It has been all over the place," manager Scott Servais said of the recent rotation run. "That's the goal here, to try to get it lined up and get some consistency. We've got Felix [Hernandez] going the right direction. Paxton was throwing great before he went down, [Wade] LeBlanc has given us a chance and [Ariel] Miranda has thrown the ball well since he's been here. We'd like eventually, hopefully, fingers crossed we can get Walker going in the right direction and get him back in there, too. We'll see."
Cody Martin, who took a no-decision after allowing two runs on seven hits in 4 1/3 innings in a spot start in last Wednesday's 4-3 win against the Angels, will get another start in Monday's series opener against Yankees right-hander Michael Pineda at Safeco Field.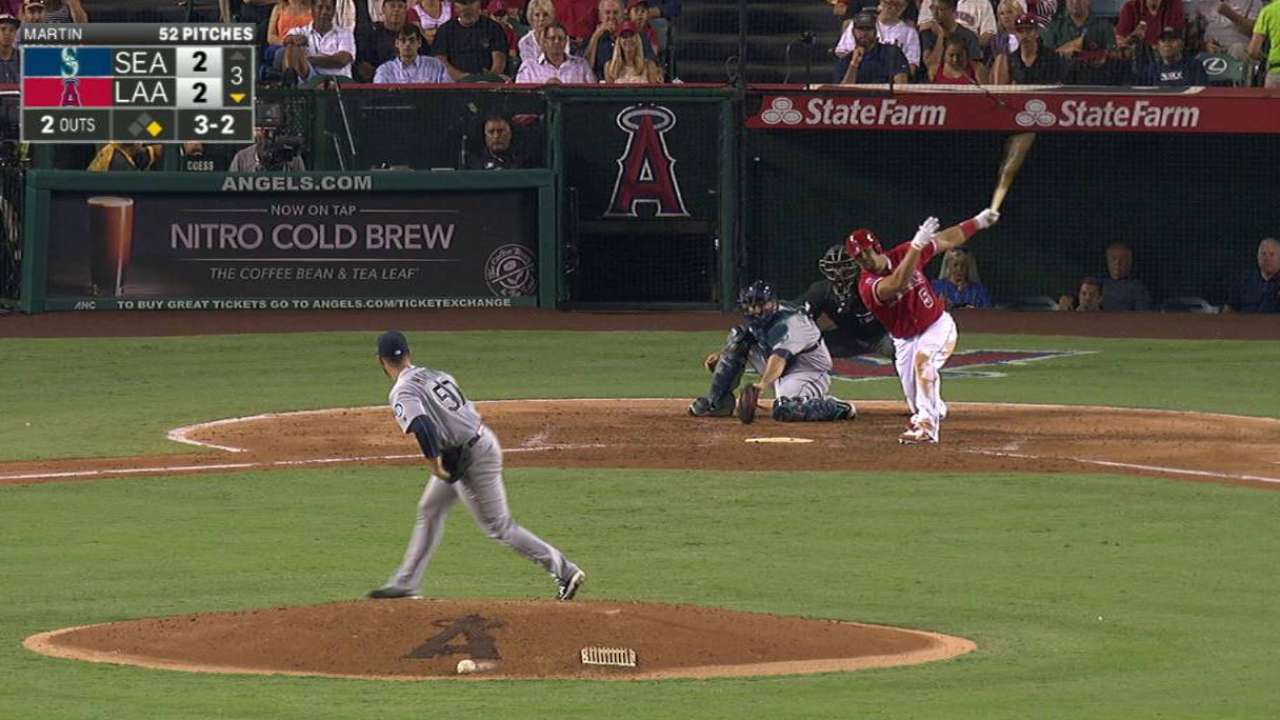 The Mariners still haven't announced who will start Tuesday against the Yankees, but Walker is a possibility to be recalled from Triple-A Tacoma to start that game, while Paxton is definitely in line to be activated off the 15-day disabled list to start Thursday in Chicago vs. the White Sox.
Paxton has missed two weeks with a bruised elbow, but he made a rehab start for Triple-A Tacoma on Saturday night and threw three scoreless innings with two hits, one walk and three strikeouts in the Rainiers' 4-3 loss to Las Vegas at Cheney Stadium.
"It felt really good," Paxton said. "No pain in the elbow, no tightness, so it was awesome. It was really good to go out there and let some balls go 100 percent. It turned out really well. I just wanted to go out there and see some hitters again and make sure I was alright, and I was. The breaking stuff wasn't quite as sharp, but I kind of expected that after not being on the mound for a little bit. So I'm right where I needed to be."
The 27-year-old southpaw is 4-5 with a 3.53 ERA in 13 starts on the season for Seattle and has been one of the team's premier starters in the second half. He was 2-1 with a 1.59 ERA in his last four outings before getting hit in the elbow with a line drive off the bat of Andrelton Simmons of the Angels in the ninth inning on Aug. 7.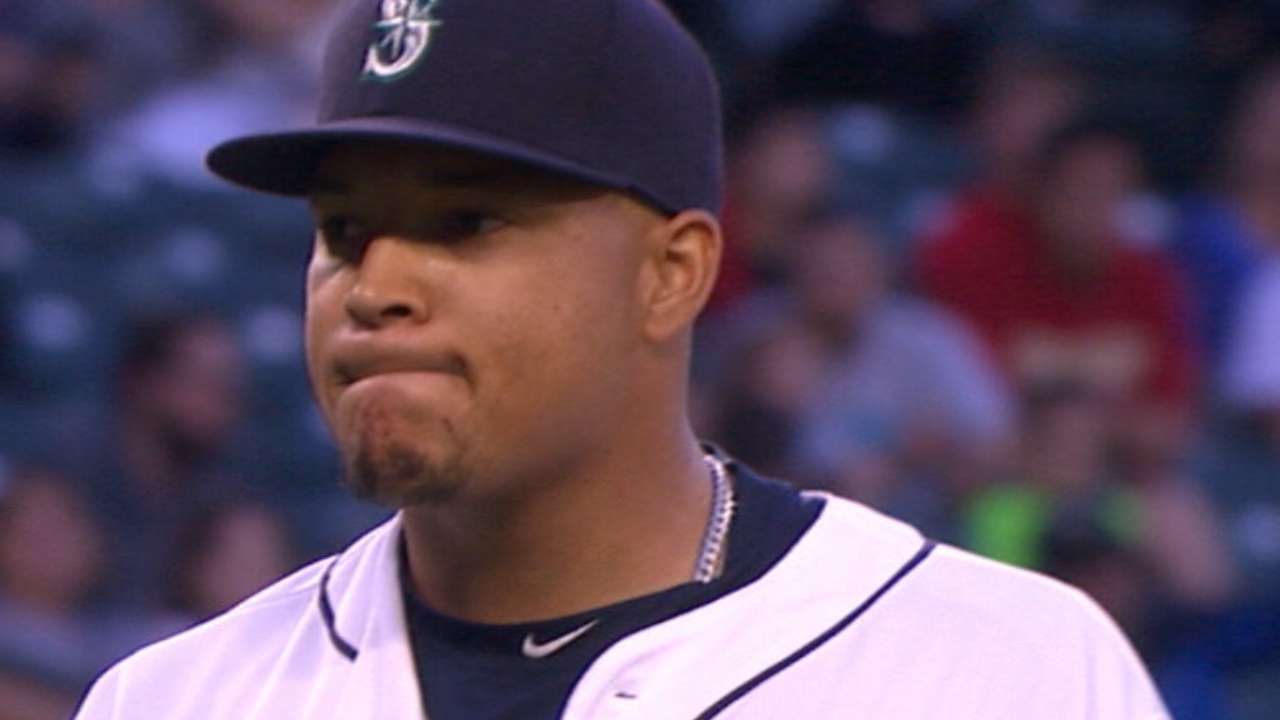 Walker, who just turned 24, was outstanding early in the season before running into tendinitis issues in his right foot. He was sidelined for a month in July, then allowed six runs on seven hits in four innings against the Angels on Aug. 6 before being sent to Tacoma.
After a rough initial outing for the Rainiers, Walker threw 6 1/3 scoreless innings with three hits, two walks and two strikeouts at Nashville on Thursday and would be lined up now to pitch on normal rest if he returns for Tuesday's game.
Hisashi Iwakuma would have been in line for the Tuesday start, but he's been pushed to Wednesday to give him an extra day's rest. That move also sets up the Mariners to go with their top three starters -- Iwakuma, Paxton and Hernandez -- when Seattle faces the American League West-leading Rangers in Texas on Aug. 29-31.
Greg Johns has covered the Mariners since 1997, and for MLB.com since 2011. Follow him on Twitter @GregJohnsMLB and listen to his podcast. This story was not subject to the approval of Major League Baseball or its clubs.