Braves activate Gant to bolster bullpen
Right-hander returns after missing eight weeks with left oblique strain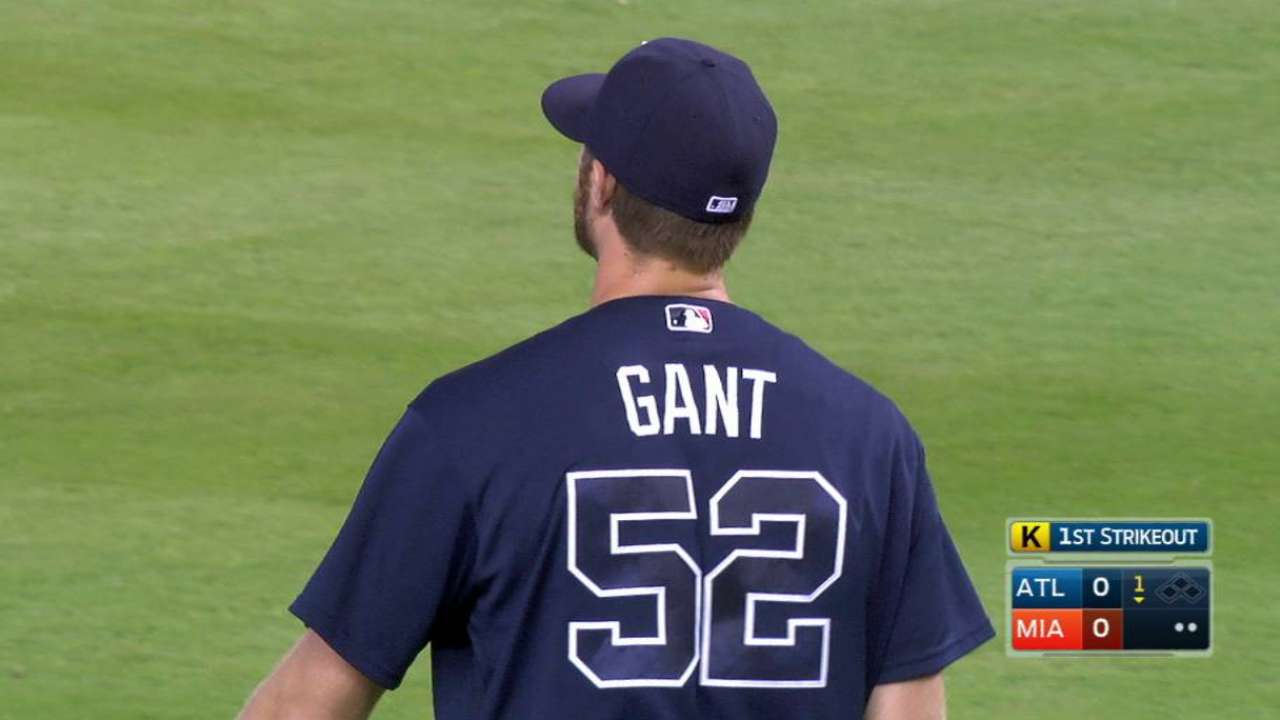 ATLANTA -- When Jeff Francoeur arrived in the Braves' clubhouse Sunday morning, the outfielder barely recognized the bearded pitcher who sat across from his locker.
For nearly eight weeks, John Gant had been sidelined with a left oblique strain. But in the wake of Tyrell Jenkins being optioned to Triple-A Gwinnett on Saturday night, Atlanta activated the now unshaven right-hander from the disabled list.
"It's great," said Gant, the Braves' 22nd-ranked prospect according to MLBPipeline.com. "Being healthy I suppose is the most important thing. I went down to Orlando and got everything right, and I'm happy to be back here."
While the 24-year-old said the injury -- which he sustained on June 27 against the Indians -- hasn't lingered with him mentally, he struggled to find consistency in four rehab outings with Class A Rome and Gwinnett, allowing 10 earned runs over 12 1/3 innings.
Ryan Weber pitched 3 2/3 innings on Saturday, and with Jenkins now in the Minors, Gant's addition bolsters the Braves' bullpen.
Gant could not find his footing in his previous stint as a reliever, posting a 6.17 ERA in seven appearances with Atlanta. But the right-hander hopes the success he had in his four starts, in which he registered a 3.38 ERA, continues and allows him to make the most of his return to the Majors.
"I'd love to come in and contribute," said Gant. "Hopefully I'll do well enough to be here next year."
Worth noting
• With Ender Inciarte out of the starting lineup on Sunday, utility man Jace Peterson made his first Major League appearance in center field after playing the position in 10 games with Gwinnett this year. Inciarte appeared as a pinch-hitter in Sunday's 7-6, walk-off win over the Nationals, drawing an intentional walk in the eighth inning, and finished the game in center with Peterson moving to second base in the ninth.
Peterson made a wall-crashing catch in the third inning, then hit the 10th-inning walk-off homer.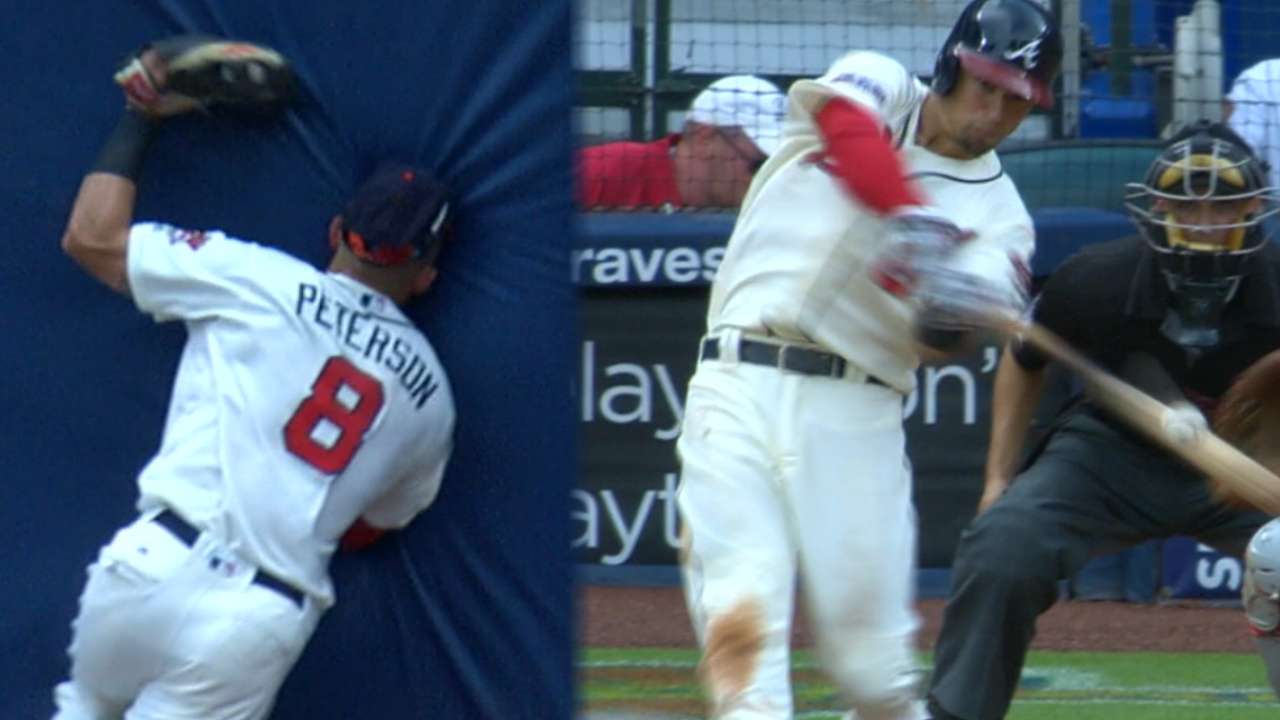 The Braves' lineup on Sunday was also highlighted by Dansby Swanson's debut in the leadoff spot. Swanson went 0-for-4 with a walk and a run scored.
Pat James is a reporter for MLB.com based in Atlanta. This story was not subject to the approval of Major League Baseball or its clubs.