Jenkins optioned to Triple-A Gwinnett after rough start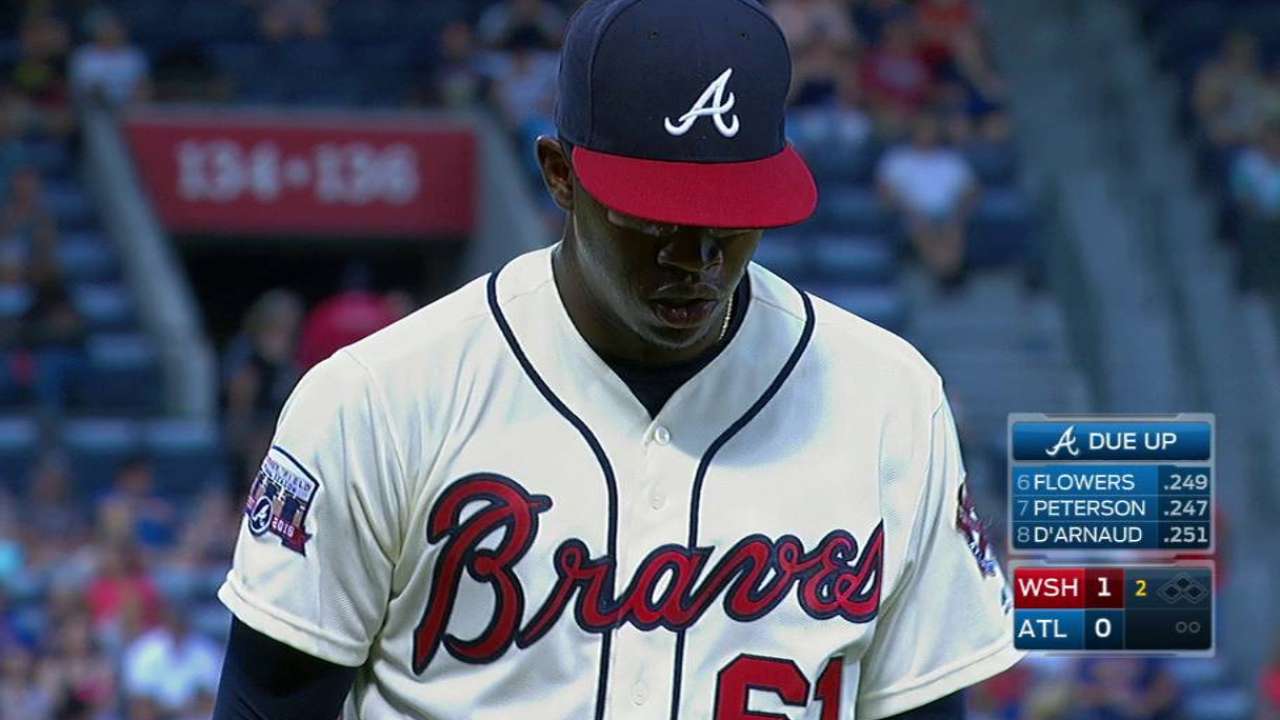 ATLANTA -- With his hands on his hips and his eyes fixated on Turner Field's left-center-field wall, Tyrell Jenkins' gaze could not be broken.
Just seconds earlier, Trea Turner blasted a three-run homer in the direction Jenkins now stared, marking the biggest blow by the Nationals in an eight-run fourth inning against the Braves' rookie right-hander.
So as Turner strolled around the bases, Jenkins pondered what went wrong in Saturday's 11-9 loss that ultimately led to him being optioned to Triple-A Gwinnett after the game.
"I just kind of left the ball up a little bit, and they got some hits," Jenkins said. "That Turner home run just kind of put the dagger in there. They swung the bat well, and I just kind of let things get away from me."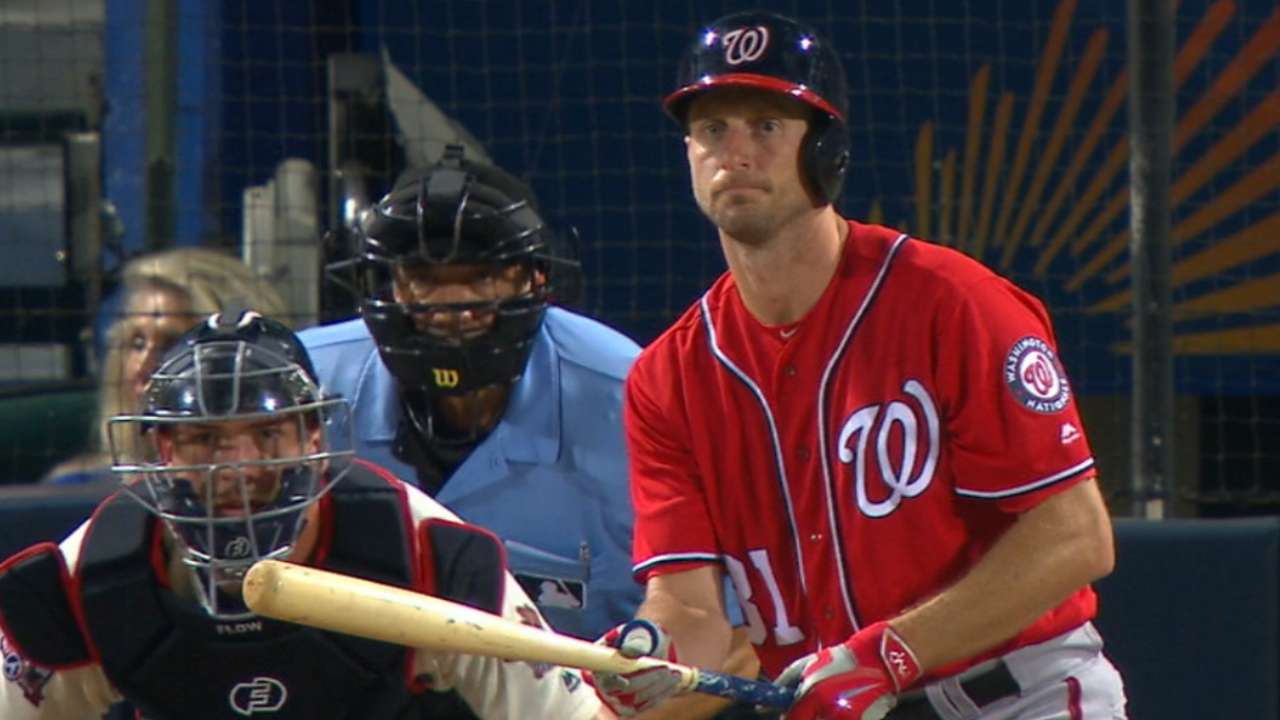 Six days earlier, Jenkins surrendered seven runs across 4 2/3 innings in his first start against Washington.
But early in Saturday's contest, Jenkins appeared to have moved on. He allowed only one hit -- a solo home run to Ryan Zimmerman -- through the first three innings and entered the fourth with a 3-1 lead.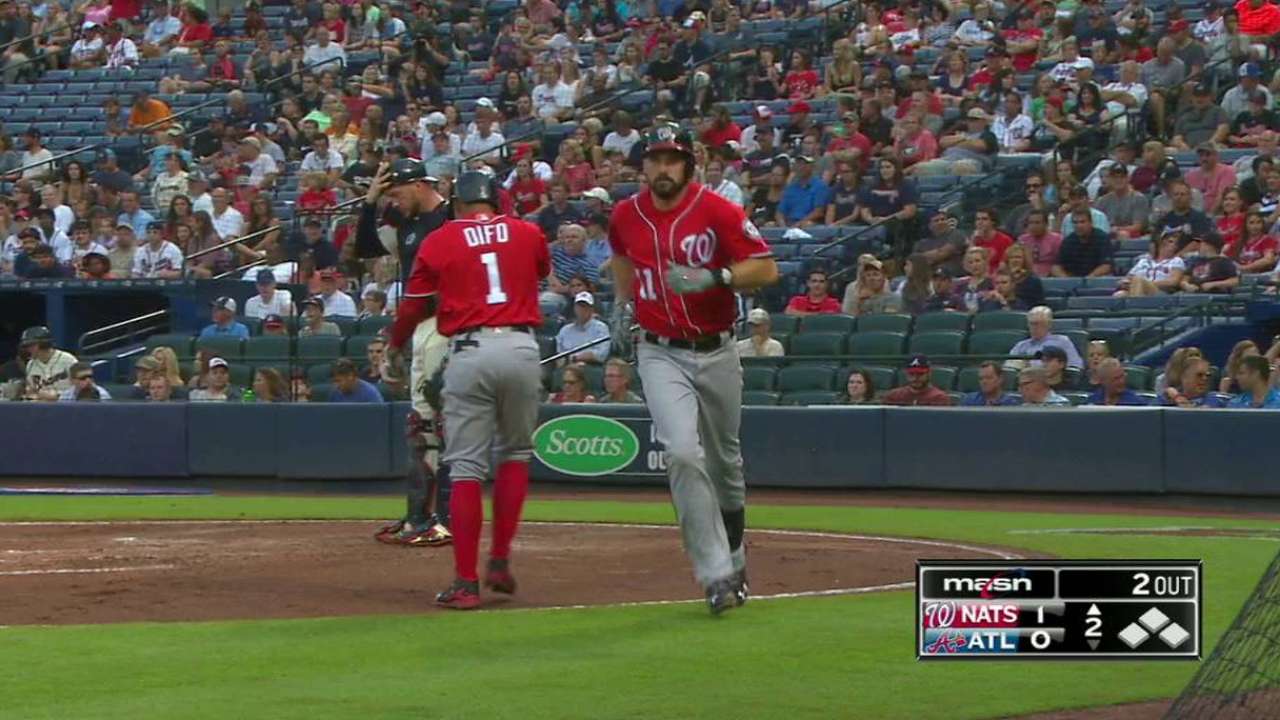 "I thought the way the first three innings were he was going to go seven innings," Braves manager Brian Snitker said. "His stuff was crisp. It was good. The location was good, and then his stuff wasn't good. His location wasn't so good, and it just kind of completely turned upside down."
Daniel Murphy knocked Jenkins' first offering in the fourth over the right-field wall. After issuing a walk and inducing a flyout, the Nationals tallied six straight hits off the 24-year-old, including Turner's pivotal homer.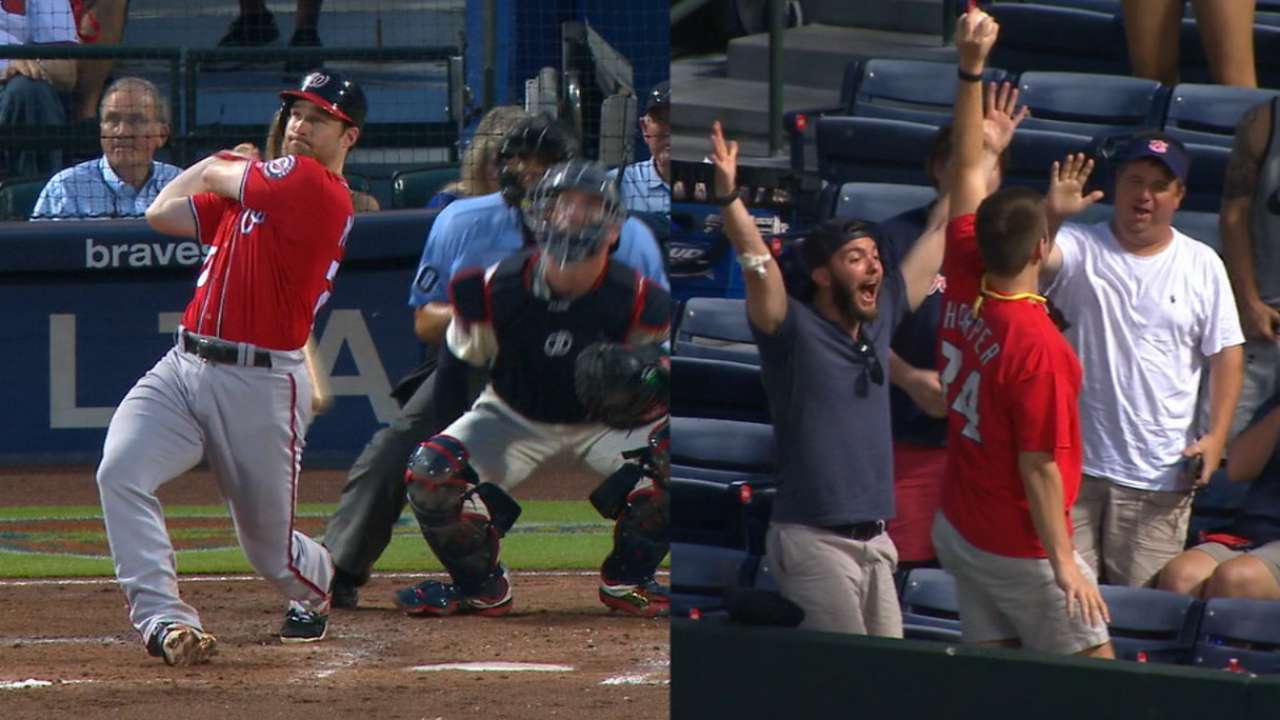 After Jayson Werth's single, Jenkins exited the fourth having thrown 31 pitches and recording one out in the frame.
"It's a good lineup," Jenkins said. "I knew that coming in, and I knew if I could command the fastball, everything would work out for me. Going into the fourth, it just kind of unraveled. The first three innings are probably the best I've had all year, and I thought I was going pretty good. But after that, things just got away from me."
Saturday's start marked the third time in Jenkins' past six outings that he was unable to pitch through the fifth inning. The first instance came on July 24 against the Rockies, when he allowed seven runs on eight hits and five walks in 3 1/3 innings.
But before last Sunday's hiccup at Nationals Park, Jenkins had given up just two earned runs and limited opposing hitters to a .172 batting average over his previous three starts.
Jenkins' inconsistent command has proven problematic since he joined the rotation on July 6. After registering an 18:26 strikeout-to-walk ratio in that span, the once highly regarded prospect hopes to find the answers to his struggles with Gwinnett.
"Just get better," Jenkins said about what he needs to work on. "I've got to be more consistent and better overall. We'll see what happens."
Pat James is a reporter for MLB.com based in Atlanta. This story was not subject to the approval of Major League Baseball or its clubs.