Guerra progressing toward return to rotation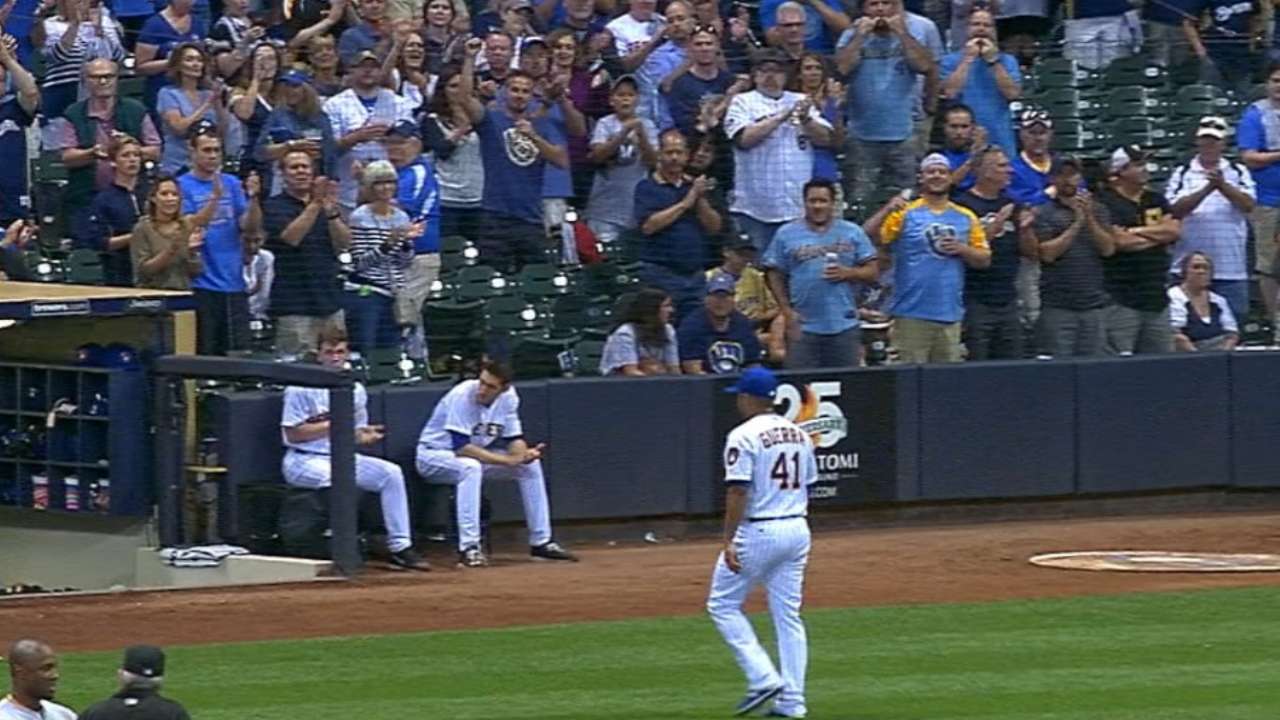 SEATTLE -- It might not be too long before Junior Guerra is back pitching for the Brewers.
The right-hander, who's on the 15-day disabled list because of elbow soreness, reported that all was well Saturday afternoon, a day after a 30-pitch bullpen session at Safeco Field.
"I feel really good," Guerra said through an interpreter. "I want to go out there and help the team. I can't wait to pitch again."
Brewers manager Craig Counsell said the next step for Guerra would be a Monday simulated game back at Miller Park in which Guerra would pitch two innings against hitters and see how he responds to pitching, then sitting, then pitching again. If he comes out of that well, the Brewers will look into a possible Minor League rehab assignment for him to get his pitch count up.
"Everything's good," Counsell said. "Everything's checking out good. He's chomping at the bit and really wanting to push this forward, so it's all positive."
As for the current Brewers rotation, Chase Anderson was slotted back in and will start Tuesday's home game vs. Colorado, following Jimmy Nelson on Monday and preceding Zach Davies on Wednesday. Left-hander Brent Suter, who made his Major League debut as the starter here at Safeco Field in the series opener on Friday night, will be in the bullpen until further notice but won't be available until Monday at the earliest, Counsell said.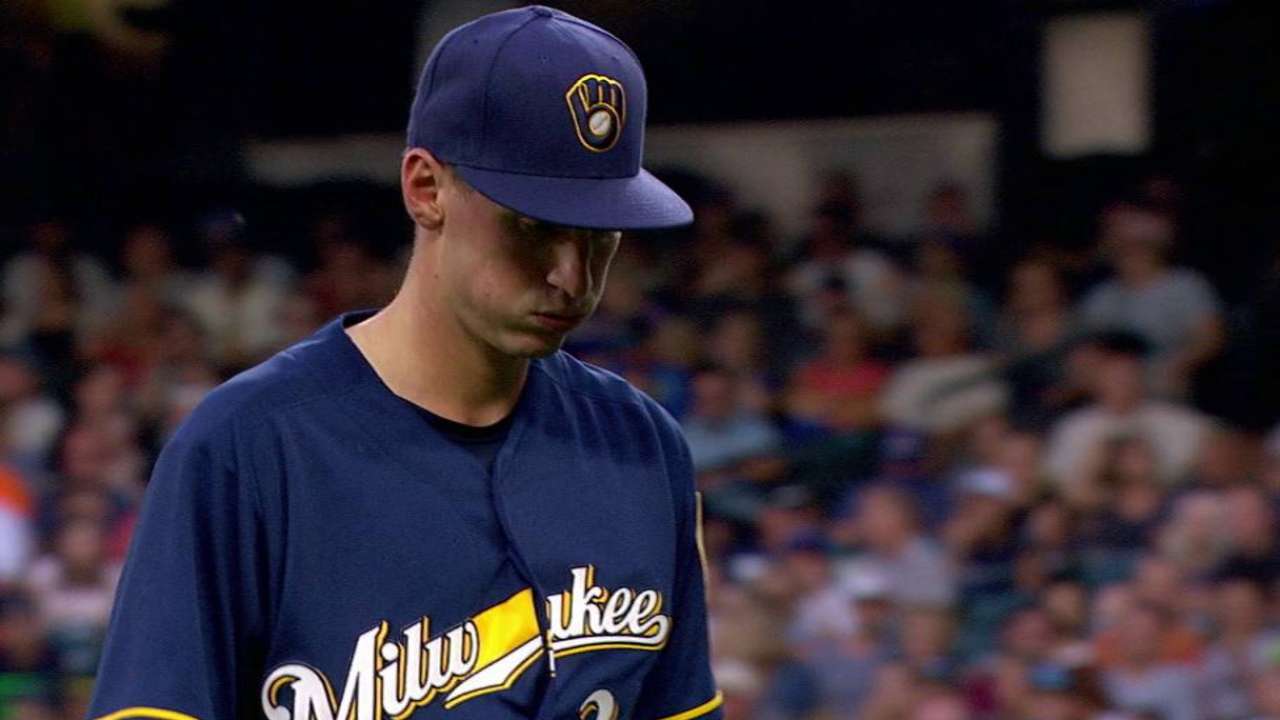 Keon the Clairvoyant
Outfielder Keon Broxton was talking to first baseman Chris Carter prior to Friday night's game on the way to the field to hit. Broxton was feeling good after early batting practice, so good that he made a rather bold, if not entirely serious, proclamation.
"Tonight," he said to Carter, "I'm going deep."
And then he did it, lining a Wade LeBlanc pitch over the left-field wall for his fourth home run of the season.
"I think it just came from early BP and my batting practice. I was just feeling good, really trusting my swing," Broxton said with a smile. "When you do that, good things happen. It was just all a feeling. I think yesterday, it didn't really matter who was on the mound. I felt pretty confident with my preparation and how I was feeling at the plate."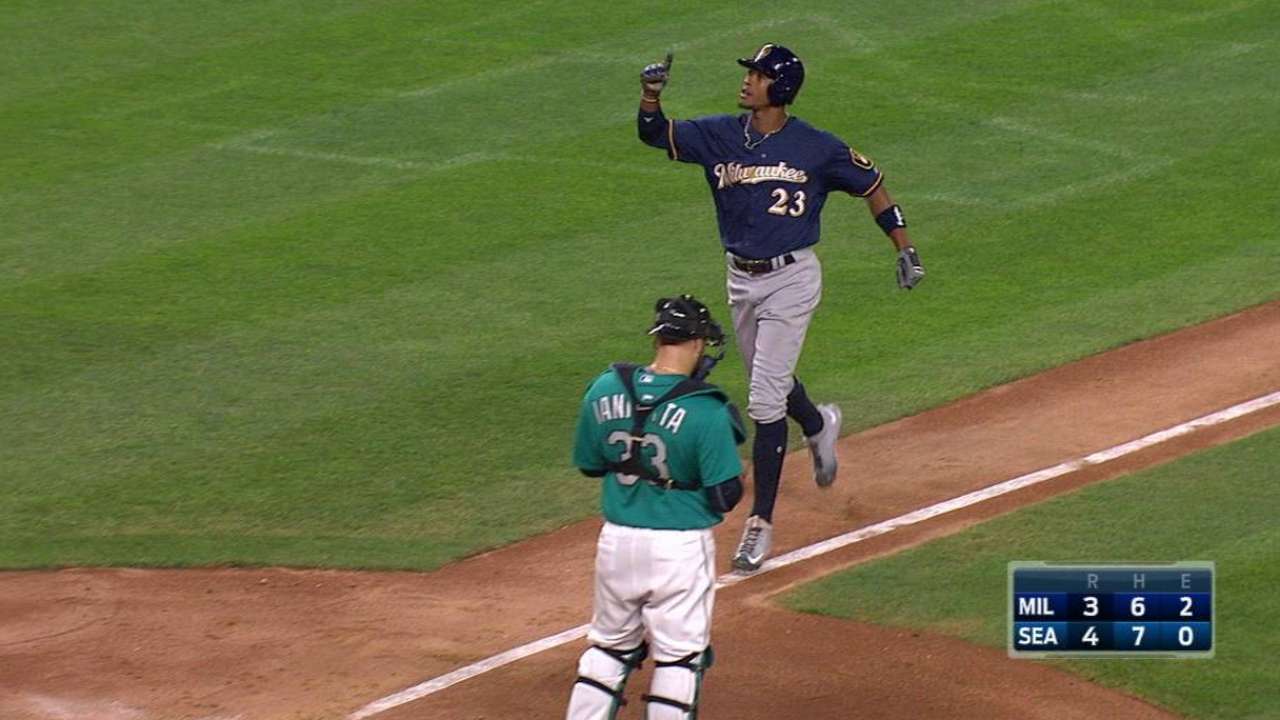 For Broxton, it was another example of karmic payoff for all the hard work he's put in while going back and forth to Triple-A Colorado Springs this year. He's been simply tremendous in August, slashing .391/.491/.587 with two homers, seven RBIs and nine stolen bases in 46 at-bats over 16 games (12 starts). Since being recalled from Triple-A on July 25, he's hit .375 with three homers, 11 RBIs and 10 steals in 22 games.
"The confidence is the big thing that's evident," Counsell said. "He's obviously in a really good place and he's locked in.
"The big thing is that that this is sometimes how it works. It sometimes doesn't look good for a while with a player, and you have to stick with him, because this is what you want to happen and this is what you hope can happen. It's mostly a credit to him, how he's responded to all these challenges."
Doug Miller is a reporter for MLB.com. Follow him on Twitter @DougMillerMLB. This story was not subject to the approval of Major League Baseball or its clubs.