Ahmed to have season-ending hip surgery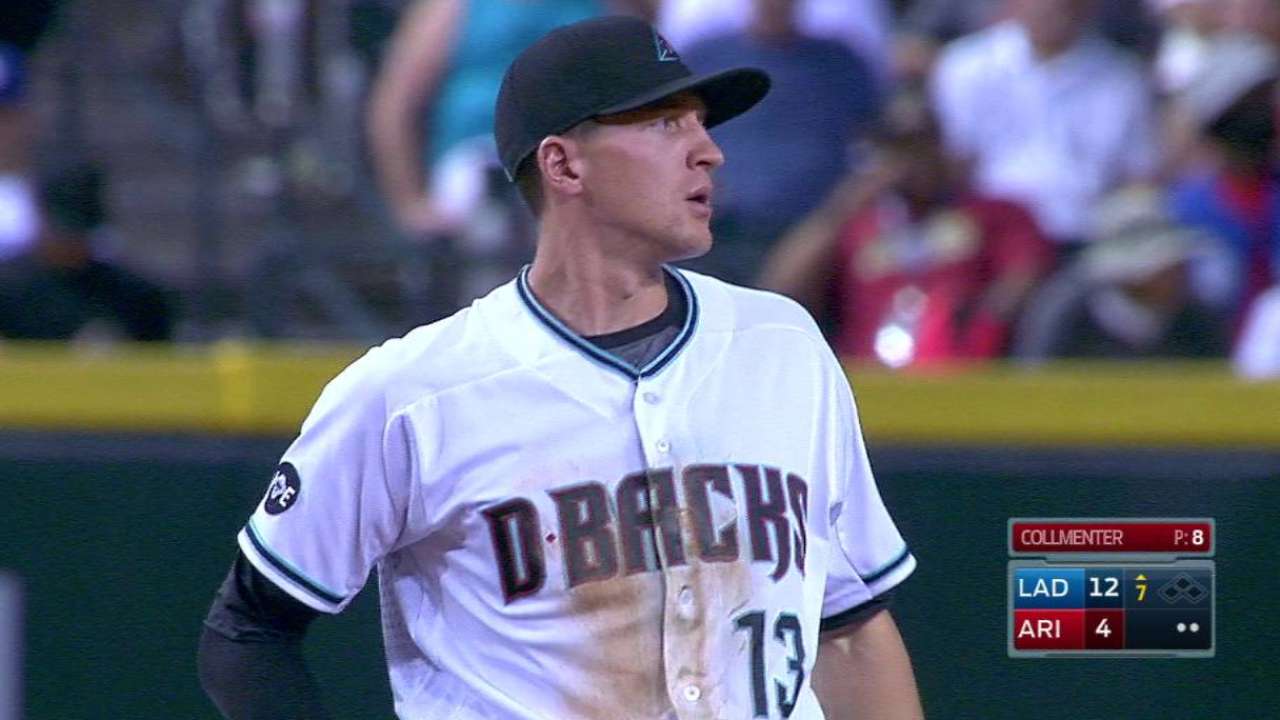 SAN DIEGO -- D-backs shortstop Nick Ahmed will undergo season-ending arthroscopic surgery on his ailing right hip next week.
The surgery will take place in Vail, Colo. and will be performed by Dr. Marc Philippon.
Ahmed has been on the disabled list since July 22, but the hip had bothered him for months before that.
Ahmed received an anti-inflammatory shot around 10 days ago and recently restarted baseball activities, but he told D-backs manager Chip Hale that his hip was preventing him from getting any power off it.
"It was more up to him," Hale said. "The truth is if he felt like he could play and be close to 100 percent we would have brought him back to play, but this is probably, long-term, the best thing for him."
Ahmed is expected to be ready to go when Spring Training opens next year.
Ahmed was hitting .218 at the time of the injury, but his greater value has always been on defense where he is regarded as one of MLB's best shortstops.
Steve Gilbert has covered the D-backs for MLB.com since 2001. Follow him on Twitter @SteveGilbertMLB. This story was not subject to the approval of Major League Baseball or its clubs.