Cole remains confident amid 'weird luck'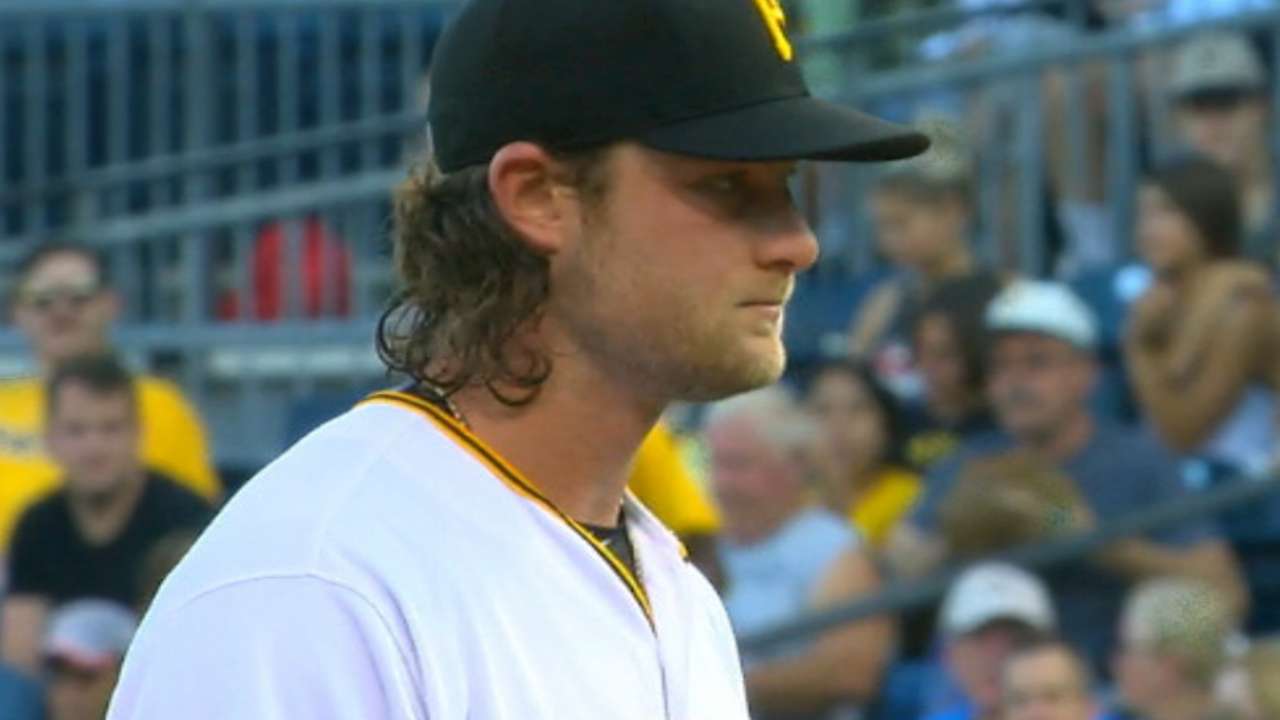 PITTSBURGH -- Right-hander Gerrit Cole saw his struggles continue Friday night as he battled through 6 2/3 innings, but his record stayed at 7-8 as he received a no-decision in the Pirates' 6-5 loss to the Marlins at PNC Park.
"He goes into the seventh inning and gives up three runs, I wouldn't use the term 'bad,'" Pirates manager Clint Hurdle said. "Inconsistent with some sequences. I thought there was improvement in some areas. Some rather strong sequences, he competed very well. They were able to nick him three times for solo runs in three different innings. The misfires are kind of elevated over the plate where they are getting the majority of their hits."
Cole surrendered two home runs to the Marlins. Prior to that he hadn't allowed a home run in 60 innings. He was tagged for 12 hits for the second straight outing.
"There were a lot of weird hits tonight," Cole said after the game Friday night. "You can only control so much. There were a lot of pitches that I made and executed that fell in for hits. There were a few mistakes, but I'm just going to try to continue to get better. It just seems like some weird luck sometimes."
It could have been worse. Starling Marte and Gregory Polanco both threw out Marlins baserunners at home plate.
Cole has allowed 12 runs on 27 hits and eight walks over his last three starts.
"It's important not to overcook it," Cole said. "A lot of situations we executed pitches and we just didn't get rewarded for it."
In the midst of the National League Wild Card chase, the Pirates need Cole to get back on track. His next opportunity will be on Wednesday against the Astros at PNC Park.
George Von Benko is a contributor to MLB.com and covered the Pirates on Saturday. This story was not subject to the approval of Major League Baseball or its clubs.