Hahn suffers setback; Neal to start Sunday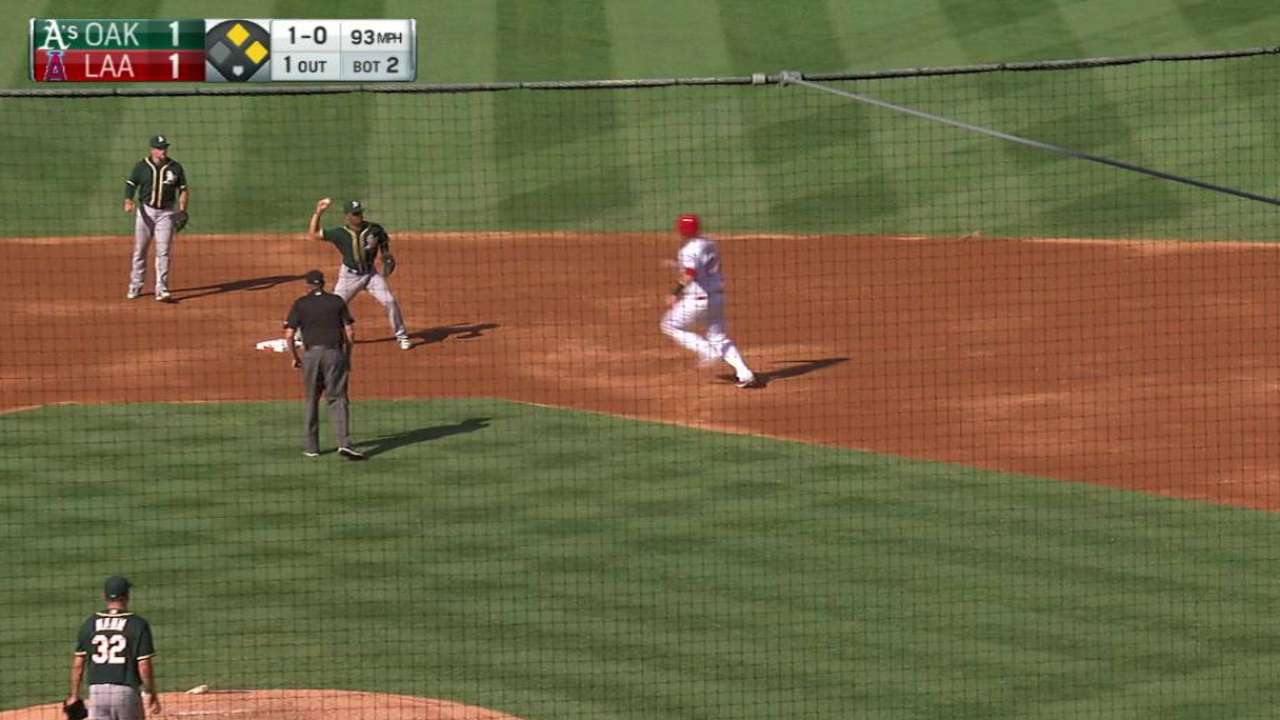 CHICAGO -- A setback has impeded A's right-hander Jesse Hahn's return, initially planned for Sunday in Chicago. The right-hander, who is having trouble bouncing back from his rehab outing, will be replaced by Zach Neal in the series finale against the White Sox.
Hahn will remain on the disabled list with a right shoulder strain, though he believes the discomfort to be so minor that he prefers not to even deem it an injury. He simply couldn't get enough extension on his pitches while playing catch at U.S. Cellular Field on Saturday.
"I don't think it's significant," Hahn said. "I'm just not bouncing back right now. I was yanking a bunch of fastballs, and the curveball didn't do anything but spin.
"I don't think there's any rush to go out there and possibly make it an injury. That's the last thing I want to do right now. I just want to make sure it's 100 percent when I go back out there again."
Hahn said he "felt 100 percent" during his rehab start with Triple-A Nashville on Tuesday but experienced soreness when he threw his bullpen session two days later. The A's will wait until Hahn's discomfort subsides before mapping out a plan for him, which will include at least one more rehab start.
It's only the latest in a series of frustrations this season for Hahn, who has spent the majority of the year in Nashville trying to work his way back into Oakland's rotation on a permanent basis.
Worth noting
• Designated hitter Billy Butler, who owns a career .378 average against White Sox starter Chris Sale, was held out of the starting lineup against the left-hander on Saturday because of an illness.
• Back home, catcher Josh Phegley is also sick, preventing him from catching right-hander Henderson Alvarez's scheduled bullpen session in Stockton, Calif., on Saturday.
Jane Lee has covered the A's for MLB.com since 2010. Follow her on Twitter @JaneMLB. This story was not subject to the approval of Major League Baseball or its clubs.