Flaherty: 'Cool to try' pitching in Orioles' loss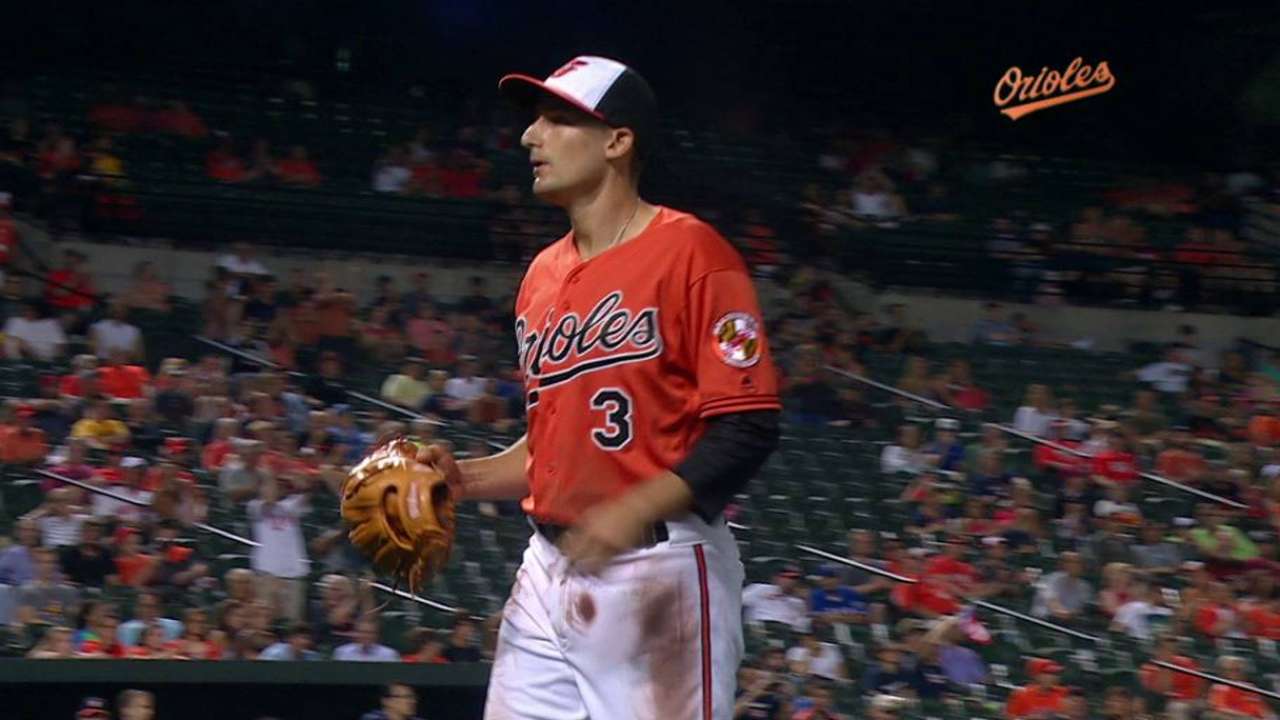 BALTIMORE -- After the Astros used first baseman Tyler White as a pitcher Thursday, the Orioles turned to utility man Ryan Flaherty to toss the ninth in Saturday's 12-2 loss.
Making his first career pitching appearance in the Majors, the 30-year-old allowed two runs on three hits. He allowed a leadoff homer to Jason Castro and maxed out at 83 mph with his fastball. It was his first time pitching since high school.
"Wasn't very good then, and still not," Flaherty said.
He became the first Orioles position player to pitch since Chris Davis on May 6, 2012.
Manager Buck Showalter wanted to try to preserve his bullpen after starter Chris Tillman didn't record an out in the third inning. It was the second straight night the Orioles' starter didn't make it past the third.
"A little bit nervous," Flaherty said of pitching. "I guess you go out there and you want to throw strikes and get out of there as quick as possible. A couple too many runs came in."
Though his career ERA sits at 18.00, he left the field to a standing ovation and drew cheers of "Let's go Flaherty" while on the mound.
"I think every position player wants to try it once," Flaherty said. "It was cool to try it."
Ryan Baillargeon is a reporter for MLB.com based in Baltimore and covered the Orioles on Saturday. This story was not subject to the approval of Major League Baseball or its clubs.