Tigers witness rarity from young Fulmer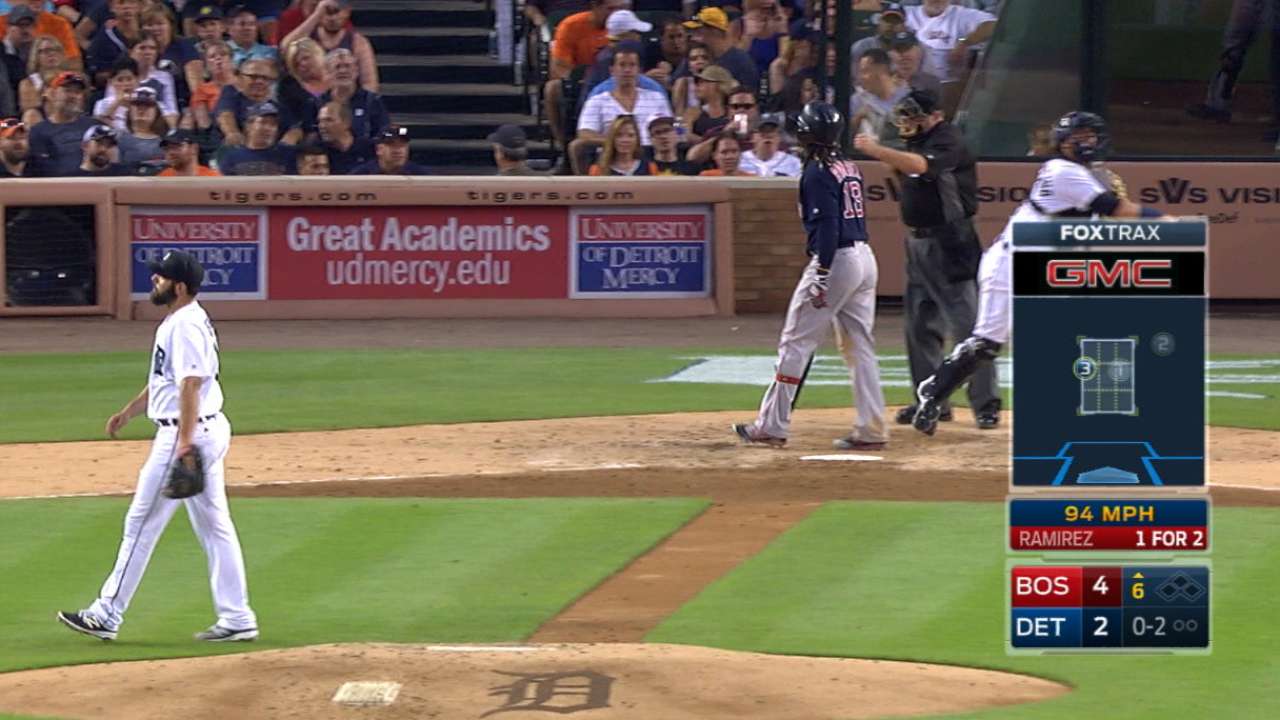 DETROIT -- It was going to happen. This was just a bad time for it.
Michael Fulmer was eventually going to struggle like he did on Friday. Pretty much every pitcher does, rookie or veteran, heavy innings total or light. The Tigers had to hope timing would be in their favor, much like his other subpar starts.
"He was bound to have an outing like this at some point," manager Brad Ausmus said after Fulmer allowed a season-high six runs in 5 2/3 innings in Friday's 10-2 loss to the Red Sox. "He couldn't continue to be as dominant as he was on an every-five-day basis."
Fulmer had other starts in which he showed he was human. He allowed five runs in three of his first 19 starts this season, but the Tigers had enough offensive punch to win two of them. Most recently, they rallied to beat the White Sox on July 22 after Chicago chased Fulmer after five innings with five runs, four earned.
As Jackie Bradley Jr. sent Fulmer's full-count slider out to right field for Boston's second two-run home run in the first inning -- handing former Tiger Rick Porcello a 4-0 lead before he took the mound for his first pitch back at his old home park -- the chances of another such rally looked slim.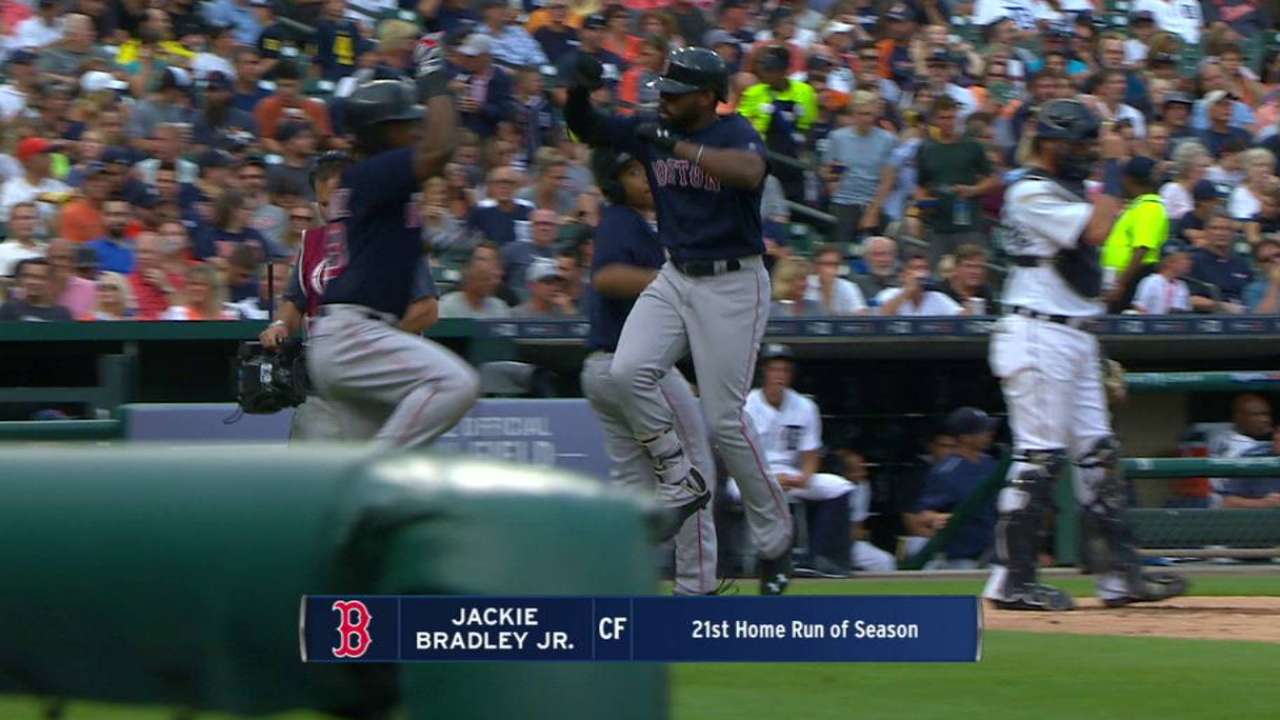 Fulmer gave his team chances by holding the Red Sox for a while. But once they strung together four consecutive two-out singles in the sixth, tacking on two runs for a 6-2 lead, the Tigers' chances were all but gone.
In the end, it was a game of adjustments. For the first time all season, a team hit Fulmer far better than it did in the first matchup. Three weeks after Fulmer tossed 7 2/3 quality innings in a no-decision at Fenway Park, Boston's hitters made him throw the pitch they wanted and didn't miss, saddling him with 10 hits in his 5 2/3 innings.
"They're a fastball-hitting team," Fulmer said, "and they were ready for the fastball. I feel like every time I went inside, they were just ready for it."
Fulmer was trying to go in with the fastball on his 2-2 pitch to David Ortiz in the first. He elevated it a little, and Ortiz pounced, lofting a ball midway up the right-field seats and making Fulmer the 355th pitcher to give up a Big Papi home run.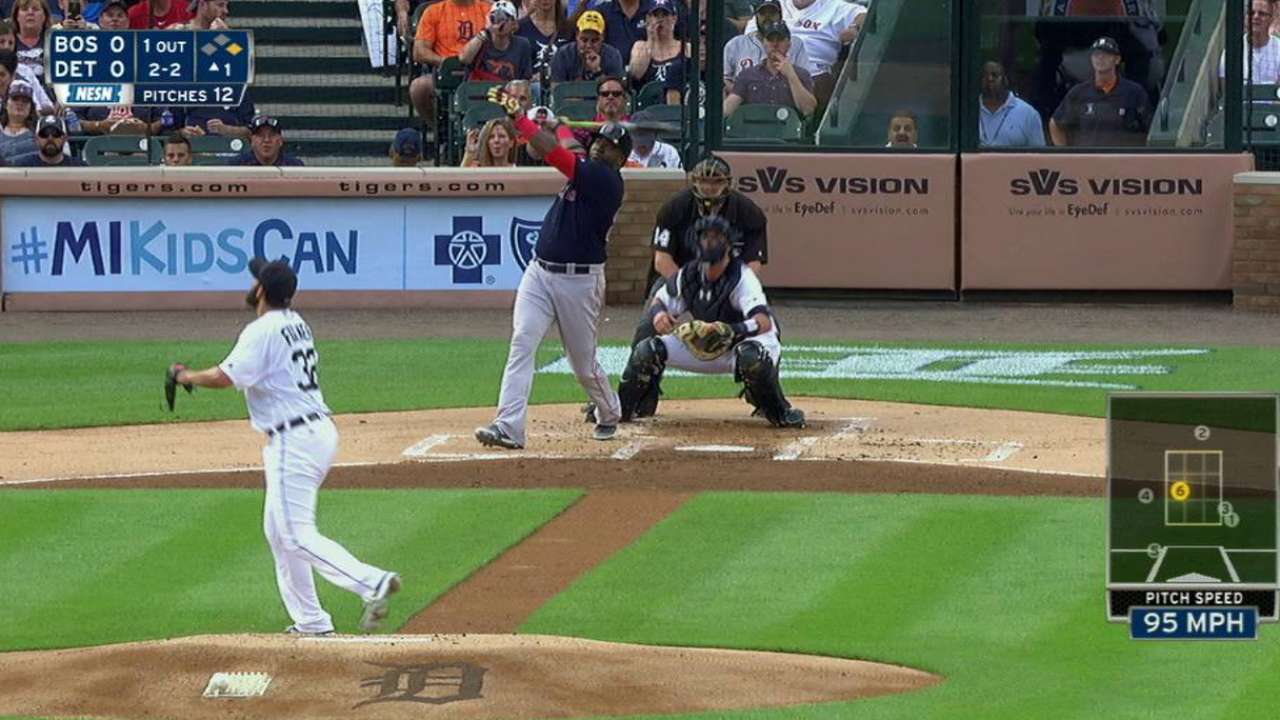 The pitch to Bradley was a slider, not a fastball, but it was hung enough that Fulmer covered his mouth with his glove as Bradley rounded the bases. It was the only slider on which Fulmer yielded a hit, but the Red Sox swung at just four of them. Both home runs were two-run shots because Xander Bogaerts and Hanley Ramirez shrugged off sliders and hit fastballs for singles.
"They weren't chasing sliders," Fulmer said. "I tried to start them on the plate and finish them just off. They had some takes against them. They forced me to throw the fastball, and when I did, they were ready for it. I just need to do a better job of making a more quality pitch with two strikes or trying to mix it up a little more, just doing something different.
"But, overall I felt good and I felt sharp. You've just got to give it to them."
Jason Beck has covered the Tigers for MLB.com since 2002. Read Beck's Blog, follow him on Twitter @beckjason and listen to his podcast. This story was not subject to the approval of Major League Baseball or its clubs.