Mets get Cespedes, Cabrera back from DL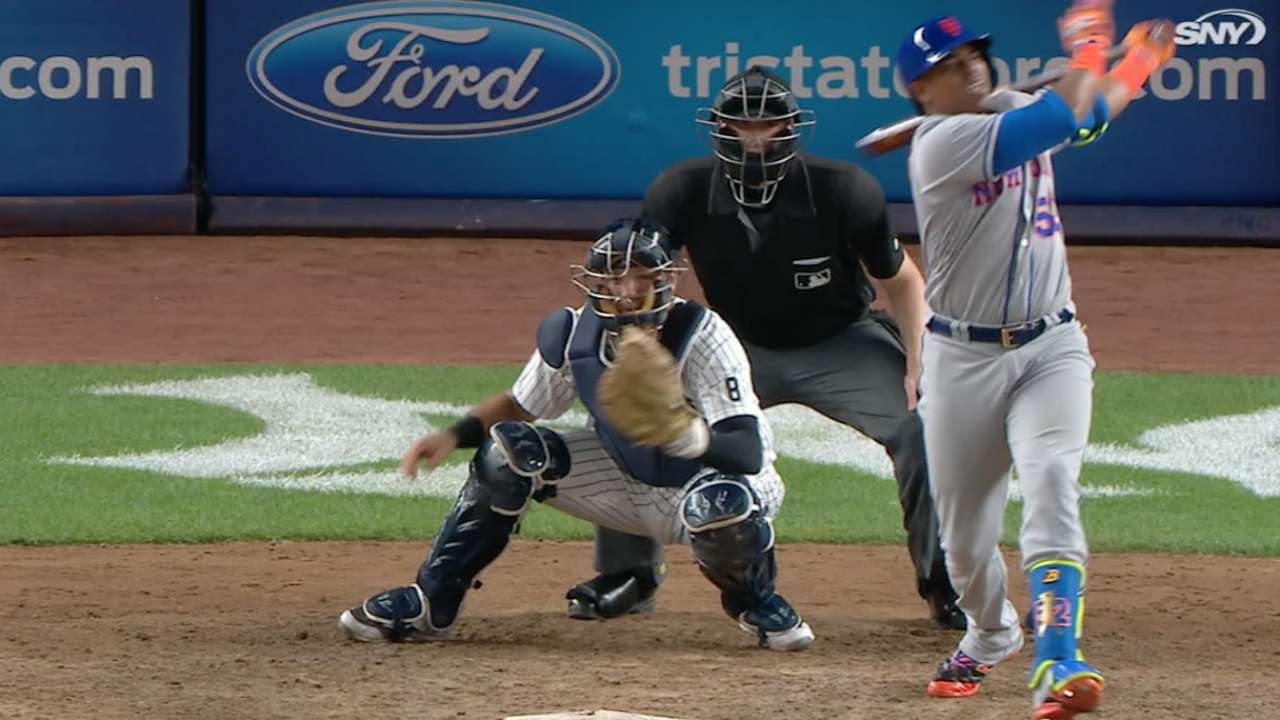 SAN FRANCISCO -- Terry Collins said "the hits keep coming" Thursday night after revealing that yet another Mets regular had succumbed to an injury.
But the New York manager finally offered some positive injury-related news before Friday's game vs. the Giants, confirming that both Yoenis Cespedes (strained right quad) and Asdrubal Cabrera (strained patellar tendon in left knee) were activated from the 15-day disabled list. Ty Kelly and T.J. Rivera were optioned to Triple-A Las Vegas in a corresponding roster move.
Cespedes and Cabrera were both in the starting lineup Friday and will give the Mets a look they've been missing for the majority of August.
"We're going to look a little different the next few days," said Collins, whose club lost nine of its last 14 games without Cespedes. "It's another dynamic that we haven't had; it's going to make us better."
Friday was the first time Cespedes was in a Mets uniform fully healthy since early July.
The second-year Met continued to play despite suffering a right quad strain July 8. But the Mets elected to place Cespedes on the DL after he tweaked the quadriceps muscle for a third time Aug. 3. And the additional time to recover has allowed Cespedes to realize how much the injury had affected him in the month preceding his placement on the DL.
"I think it was affecting me a lot," said Cespedes, who batted .205 with just one home run since initially straining his quad. "I really didn't have that strength in my back leg."
Cespedes, who played multiple games for Class A Advanced St. Lucie this week, added he feels like his strength is completely back now.
"When he started to get banged up, we struggled, so it's good to have him back," said Collins.
Cabrera said he feels close to 100 percent, too. The shortstop, who arrived in San Francisco with bleached blond hair, said he feels "really good" after three weeks of rehab. Cabrera was batting .255/.308/.410 with 13 home runs and 33 RBIs while also possessing a .987 fielding percentage at shortstop before heading to the DL on Aug. 1.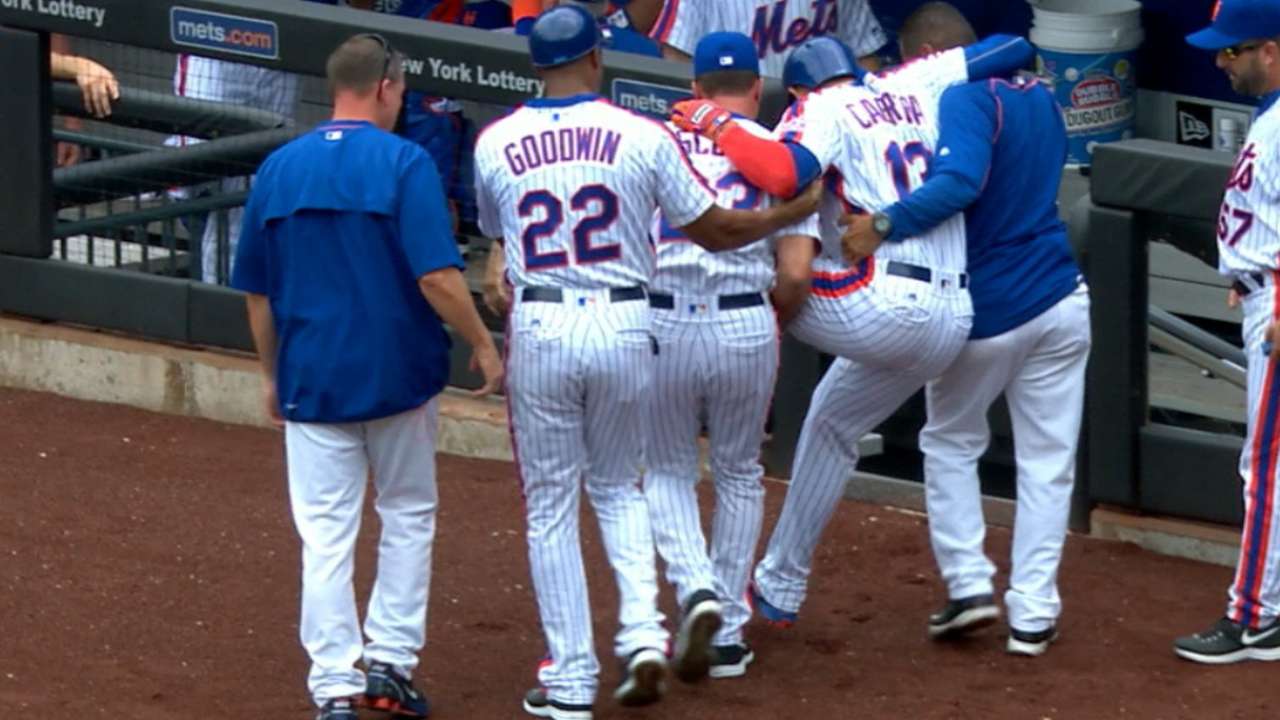 Collins knows the club will have to be patient with their respective returns, though.
"You got to be realistic, they got to get a few games under their belt," he said.
Regardless, it's obvious how much the pair can add to a team that has struggled recently.
"We're not where were last year, but I think it's a mental thing where we have to tell ourselves we can go out there, we can do this," Cespedes said.
• Neil Walker, who missed three consecutive games because of back tightness, was available off the bench Friday.
• Josh Smoker was recalled from Triple-A Las Vegas on Friday to provide the Mets' bullpen with a fresh arm. Josh Edgin was optioned to Las Vegas in a corresponding move. Before Friday, Smoker had never appeared in a Major League game.
"It's pretty cool; I think I just have to go out there and control my emotions," said Smoker.
Justin Wise is a reporter for MLB.com and covered the Mets on Friday. This story was not subject to the approval of Major League Baseball or its clubs.