Bethancourt expanding defensive repertoire
Padres catcher playing some games in outfield, may learn third base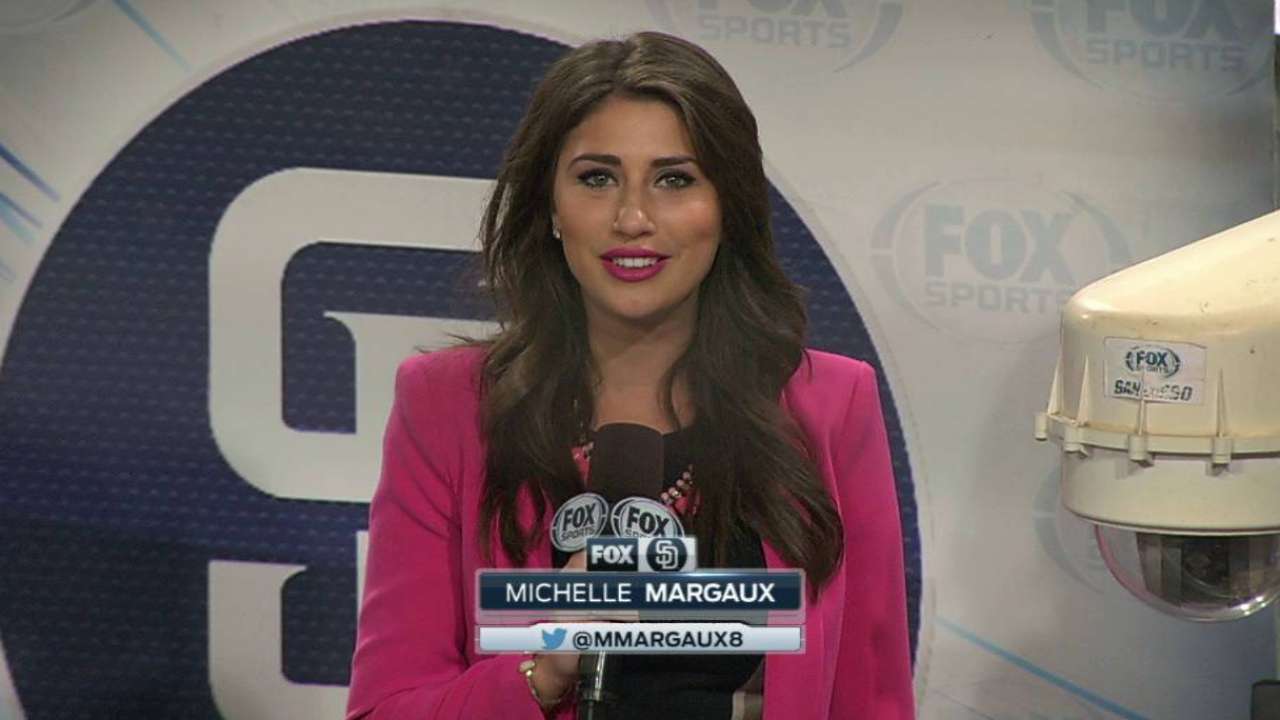 SAN DIEGO -- By Christian Bethancourt's estimation, the last time he played right field on a routine basis came during the 2004 Little League World Series with his team from Panama City.
Until this year, Bethancourt had spent all eight of his professional seasons exclusively as a catcher. This season, however, he's spent parts of 10 games in the outfield -- and that number could continue to grow.
Out of necessity more than anything, Bethancourt started in right field Thursday and Friday vs. the D-backs. (Jabari Blash is nursing a minor hand injury and was available off the bench.)
But the Padres' decision to give Bethancourt reps away from backstop is a strategic one with the future in mind. As an organization, they're already deep at catcher, with 23-year-old Austin Hedges waiting in the wings at Triple-A El Paso.
Eventually, if the Padres want Bethancourt's bat in the lineup more than once a week, he'll need to add some versatility.
"I could foresee us asking him to get some reps at third base in winter ball, too, so he's got the ability to play corner infield, corner outfield and catch," said Padres manager Andy Green. "Those guys are nice pieces to have on a Major League bench. He's got the ability to impact the baseball, so you try to find a way to keep him and utilize him."
Catcher, third base, outfield -- Bethancourt isn't picky.
"As long as I'm in the lineup, and I get at-bats and can help the team somehow to win a ballgame, I'm cool with that," Bethancourt said. "Of course, catcher is my main position, and I want to play catcher. If they put me in the outfield, I'm never going to say no. As long as I'm in the lineup, I'm happy with it."
Without consistent at-bats, the 24-year-old Bethancourt has struggled for much of the season, batting .231/.264/.385 entering play Friday.
His raw power is indisputable, but it's yet to translate on a consistent basis. Still, having a player who can play multiple spots could prove extremely valuable on a National League bench.
"His versatility is going to play a big part in what he's going to do in the future," Green said.
AJ Cassavell covers the Padres for MLB.com. Follow him on Twitter @ajcassavell. This story was not subject to the approval of Major League Baseball or its clubs.