Rays lament 'lackadasical' defensive miscues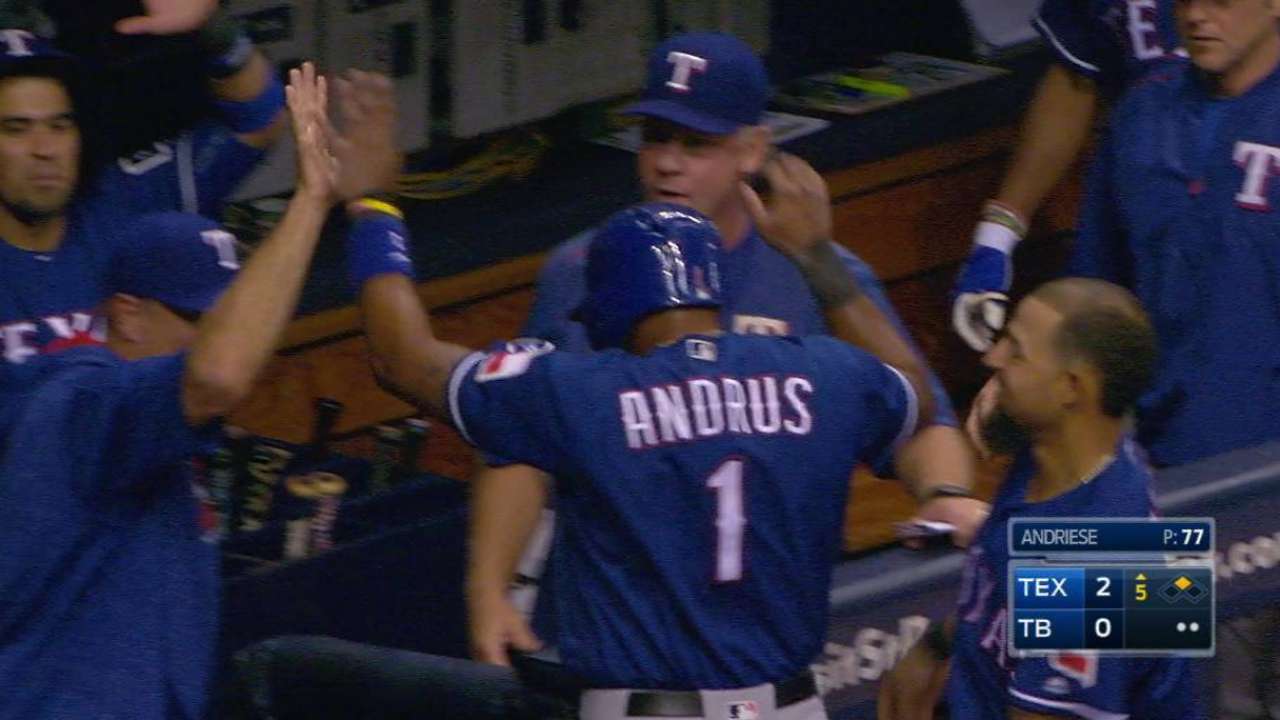 ST. PETERSBURG -- Mikie Mahtook saw his looping toss from center field go as slowly as it could into the glove of the cutoff man, Tim Beckham. It was a helpless feeling, knowing he'd made a mistake before Beckham caught it but after Elvis Andrus had broke for home.
It's not often that a baserunner can score from first on a single. But a "lackadaisical" defensive lapse from Mahtook in center field made it happen. It was one of several costly mistakes the Rays made in their 6-2 loss to Texas on Friday at Tropicana Field.
"We had a few lapses and defensive miscues. It's not the type of team we are," Mahtook said. "The play in center field was all on me. It was one of those things where he just, he got me. … He baited me into it. I lobbed it to Beckham at second, and he took the extra base. That won't ever happen again. That's not a good feeling to have that happen to you."
The Rays didn't commit any errors, but it was a sloppy game nonetheless. Whether it was Beckham letting a runner get to second base instead of throwing there to get the easy force, or three defenders converging on a ball that was the second baseman's to take, Rays mistakes turned into runs against the American League's top team.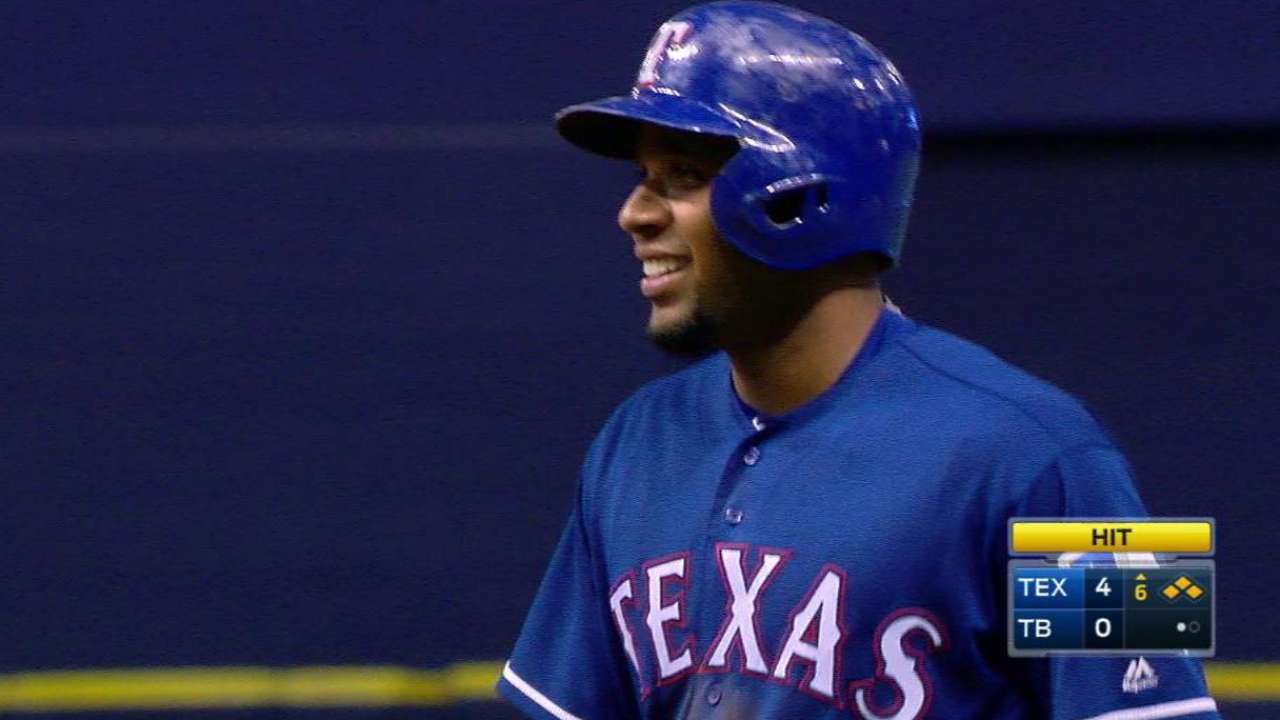 "We got out-pitched. We got out-hit, out-defended," Rays manager Kevin Cash said. "They didn't make any mental mistakes. We made a handful. Pretty disappointing effort."
The Rays came into the game playing basically spotless baseball. They'd outscored opponents 37-6 over the past four games and had strong defense to complement their hitting and pitching. But on Friday, after the Rays' Platinum Glove-winning center fielder Kevin Kiermaier left with tightness in his left hip in the third inning, Tampa Bay's strong defense went away, too.
It cost Matt Andriese, who Cash said pitched well, noting that the run scored on the play by Mahtook "obviously shouldn't have been a run."
"Even if that does happen, you have to move on to the next pitch," Andriese said. "I was battling out there today."
Meanwhile, Cole Hamels shut the Rays down, allowing just three hits over 7 1/3 innings. Adrian Beltre had four hits, two of which were homers.
The Rays' defense wasn't the only reason they lost, but it was the one that Cash harped on with the most frustration after the game. With the loss, the Rays' four-game winning streak was snapped.
Said Cash, "Pretty disappointing game, to say the least."
Sam Blum is a reporter for MLB.com based in St. Petersburg. This story was not subject to the approval of Major League Baseball or its clubs.