With Qualls returning, Estevez to Triple-A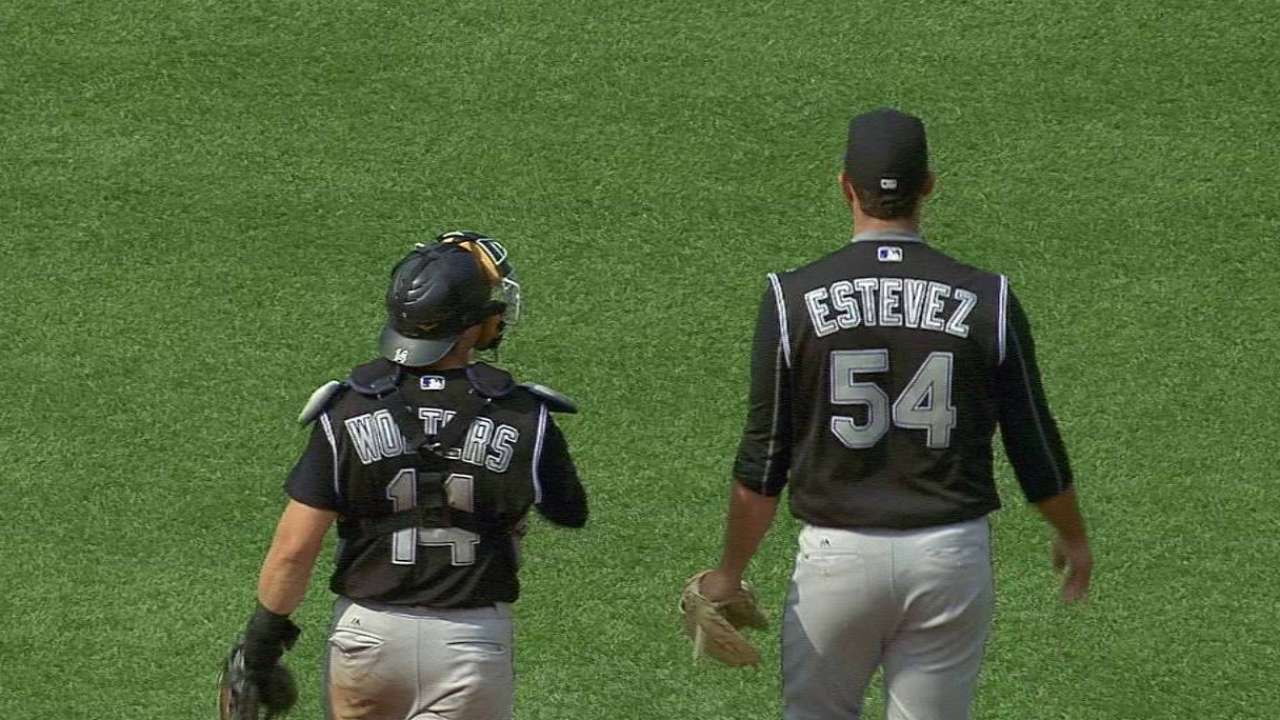 DENVER -- Righty reliever Chad Qualls, declared ready after missing five weeks because of a bout with colitis, was activated on Friday, with the Rockies optioning rookie righty Carlos Estevez -- their closer for part of this season -- to Triple-A Albuquerque.
Qualls, 38, who is 2-0 with a 5.61 ERA in 36 games in the first year of a two-year contract worth $6 million, last pitched in the Majors on July 15 before coming down with the intestinal illness and losing 16 pounds. He made two appearances for Albuquerque, where he recorded a 21.60 ERA with four hits -- including a home run -- a walk and two strikeouts.
With Qualls returning, the Rockies had to make a move, and manager Walt Weiss said the option to Albuquerque is a chance for Estevez, 23, to refresh. Estevez (2-7, 5.28 ERA in 49 games, 11 saves in 16 chances) has struggled of late, with 11 hits and 10 earned runs in five innings over his last seven appearances.
Estevez made 59 appearances in a full Minor League season last year and already has 54 this year (counting five early-season games at Albuquerque).
"It gives us a chance to give him a physical break, maybe a mental one, too, although I feel like Carlos is on his way back," Weiss said. "He's thrown the ball well the last few times out. I've put him in some high-leverage situations again after taking him out of the closer's role. So I think he's on his way to being where he was earlier in the season."
Of Qualls, Weiss said, "He's been out a long time. Like I typically do with guys who have been away for a while, I'm going to ease him back in. His role will be determined as we go along."
Thomas Harding has covered the Rockies since 2000, and for MLB.com since 2002. Follow him on Twitter @harding_at_mlb, listen to podcasts and like his Facebook page. Ben Weinrib, a reporter for MLB.com based in Denver, contributed. This story was not subject to the approval of Major League Baseball or its clubs.