Schuerholz feted as he enters Braves' Hall
Longtime executive recalls initially declining Kasten's offer; Cox, Gillick and Moore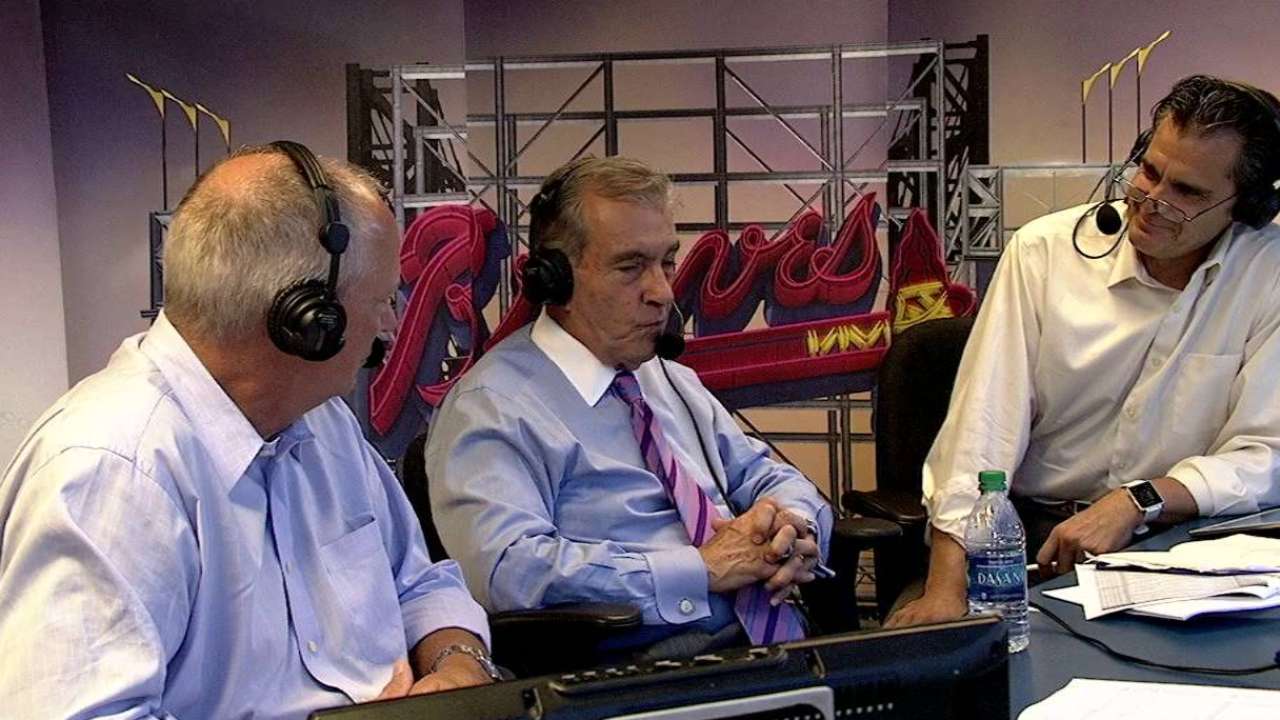 ATLANTA -- John Schuerholz playfully said he did not know what acerbic meant until he met the oft-sarcastic Stan Kasten. At the same time, Schuerholz savors all that has transpired since he changed his mind and accepted Kasten's invitation to leave the comforts of Kansas City to accept the challenge of guiding the Braves through the final stages of a rebuild.
Schuerholz initially declined Kasten's invitation to become the Braves' general manager two days after the 1990 season and then called back three days later to say, "I made a mistake," to which Kasten replied, "Yeah, I know."
More than a quarter century later, Kasten was among the countless friends, family members and former employees who gathered at the Hyatt Regency in downtown Atlanta on Friday afternoon to shower Schuerholz with appropriate praise as he and Andruw Jones became the latest inductees into the Braves' Hall of Fame.
• Braves' Hall enshrinement humbles Andruw
"Individually, this is at the top of the mountain for me," Schuerholz said. "When you hear [yourself] being talked about one moment after the other and you continue to hear those things, it's a little overwhelming."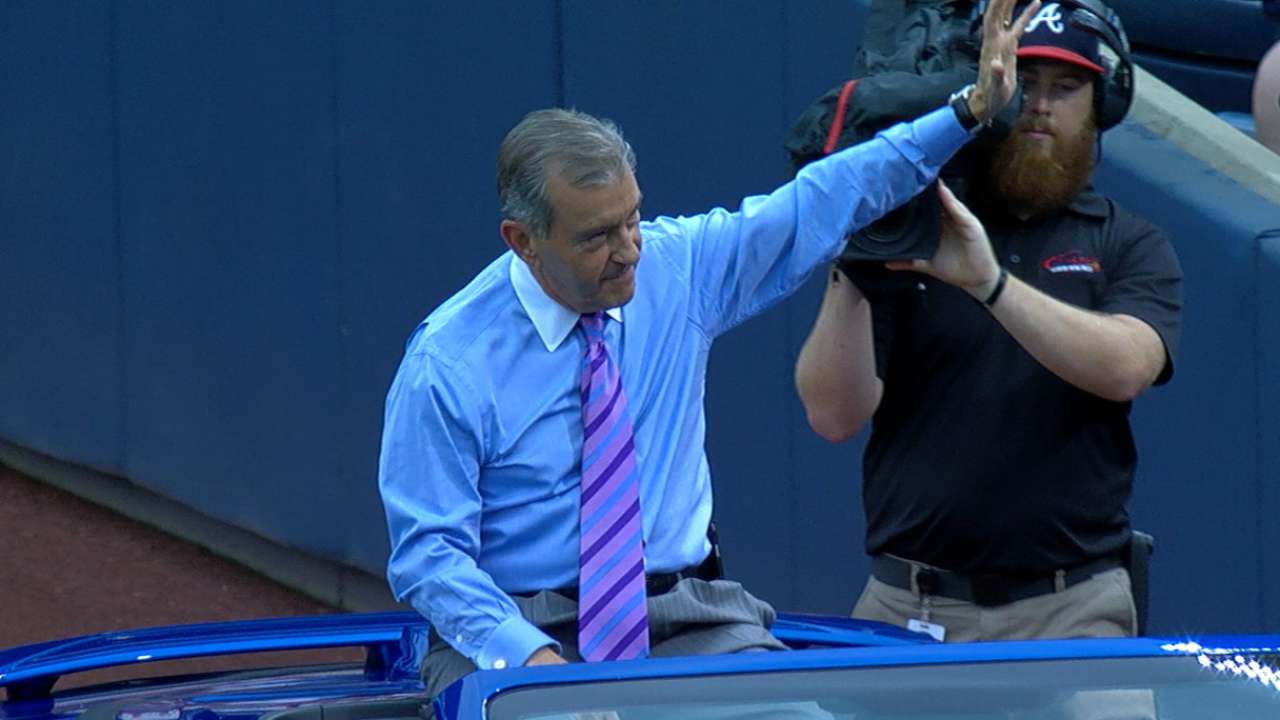 Kasten, who is now the president and CEO of the Dodgers, Hall of Fame executive Pat Gillick and Royals general manager Dayton Moore were among the dignitaries who traveled to Atlanta to be with Schuerholz on this special day. Moore has established himself as one of baseball's top executives while utilizing the leadership skills he fostered while working for Schuerholz and the Braves from 1996-2006.
"John had an amazing way of transferring responsibility and giving power to his people," Moore said. "Because of that, we all felt extremely loyal to him and wanted to make him proud. He taught me to use whatever platform or position I had to do good and that's what we've all tried to do."
Encouraged by everything Bobby Cox and Paul Snyder had already done within a rebuilding process, Schuerholz agreed to become Atlanta's general manager before the memorable worst-to-first 1991 season that concluded with a Game 7 loss to the Twins in the World Series. This marked the start of an unprecedented 14 consecutive division titles for the Braves, who won five National League pennants and one World Series during the 1990s.
"I'd like to say some negative things about him, but he's a top-flight executive and hopefully going into Atlanta's Hall of Fame, which is tremendous, will just be a lead-in into the Hall of Fame in Cooperstown," Gillick said.
Schuerholz began building his Cooperstown resume once he reluctantly left his hometown Orioles to help construct the expansion Royals, who won the 1985 World Series under his direction. Once he came to Atlanta and developed a strong working relationship with Cox as his manager, he acquired the likes of Greg Maddux, Fred McGriff and others who enriched the pipeline and prolonged a stretch of success that might never again be duplicated.
"It was tough to leave [Kansas City], a place where we loved to live and a place where I'd given a lot of my life," Schuerholz said. "But there was something about the draw to Atlanta that made it special. Then to know Bobby Cox was going to be a part of this and to have a chance to be a part of it with him, I made the right decision."
Mark Bowman has covered the Braves for MLB.com since 2001. This story was not subject to the approval of Major League Baseball or its clubs.