O'Day not throwing yet due to pain in shoulder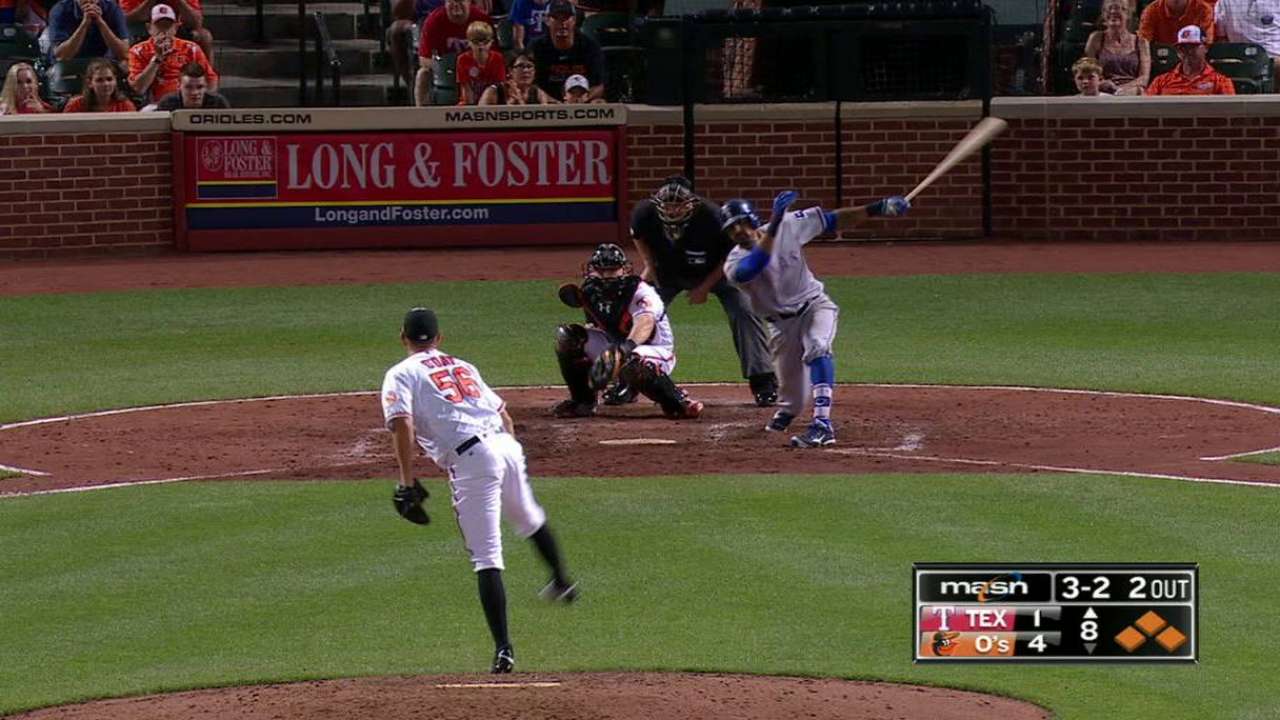 BALTIMORE -- Orioles reliever Darren O'Day, who is on the 15-day disabled list with a right rotator cuff strain, said Friday he still has pain in his shoulder and he hasn't begun throwing. While O'Day wouldn't rule out potentially returning in the minimum 15 days, the righty said he's without a timetable.
"I woke up today feeling a lot better than I did yesterday," O'Day said. "But it's been pretty sore the past few days."
O'Day said he first felt the pain Aug. 8 on a fastball to Billy Butler, the final batter in his scoreless inning. He pitched again three days later, allowing two runs while recording just one out. The Orioles placed him on the DL two days after that, retroactive to Aug. 12.
It's O'Day's second stint on the DL this season -- he missed nearly all of June and most of July with a right hamstring strain.
"I haven't been injured in a long time and to do it twice in one year is frustrating," O'Day said. "It's the nature of the game when you play this many games. The previous injury could've contributed to this one."
The 33-year-old has been a valuable member of the O's bullpen in recent years, going 23-8 with a 1.92 ERA over the previous four seasons. In 30 games this year, he's 3-1 with a 3.95 ERA.
While he isn't sure when he'll be back on the mound, he's eager to get back to try to help a team locked in a tight American League East race.
"I miss the competition," O'Day said. "It affects you every moment of the day, because all you are thinking about is getting back."
Worth noting
Left-hander Brian Duensing will begin a rehab assignment Monday in the Gulf Coast League. He's been on the DL since June 22 with left elbow inflammation. In 6 2/3 innings with the Orioles this year, Duensing has a 5.40 ERA.
Ryan Baillargeon is a reporter for MLB.com based in Baltimore. This story was not subject to the approval of Major League Baseball or its clubs.