As Buchholz steps up, E-Rod, Wright near return
Lefty in line to start Sunday; knuckleballer likely to miss at least one more start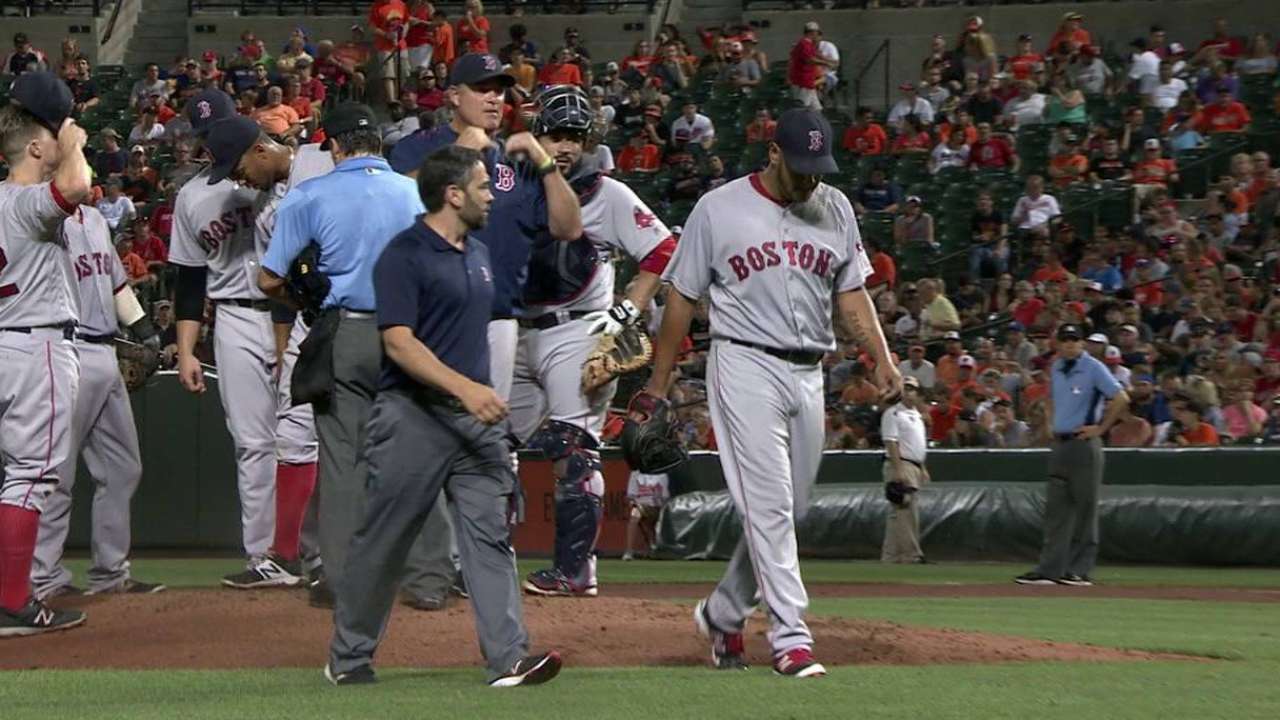 DETROIT -- The dog days of August have put a bit of a hitch in the Red Sox's rotation, with left-hander Eduardo Rodriguez (left hamstring) and righty Steven Wright (right shoulder) battling injuries. Both starters are inching closer to making their returns.
Rodriguez is in line to start Sunday's series finale in Detroit after throwing a successful bullpen session Friday, manager John Farrell said.
"He eased into it a little bit through the first handful of pitches, but after that, he had a normal 35-pitch 'pen with normal intensity, and he's on tap to make that start," Farrell said.
Wright made progress on Friday as well, throwing off flat ground at Comerica Park from 90 feet around 50 times, Farrell said.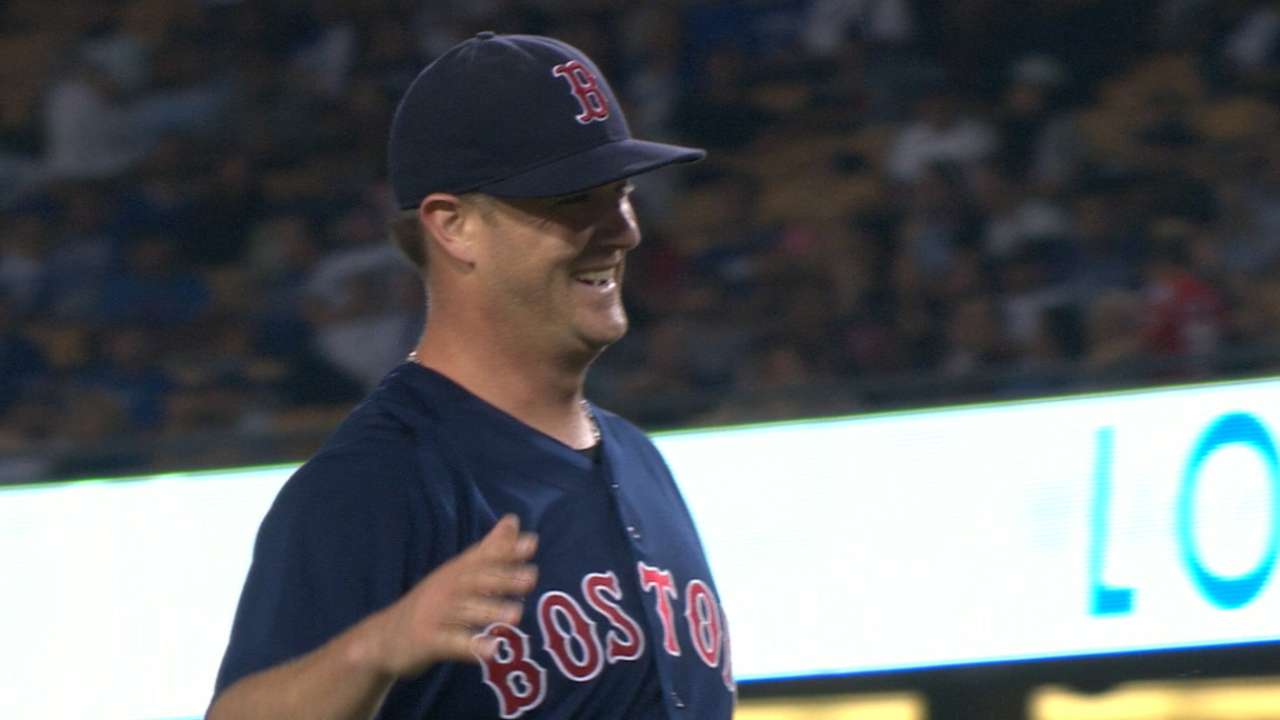 "He'll ramp up a little bit more volume and intensity tomorrow and look to get on the mound on Sunday," Farrell said.
Wright went on the DL last Sunday, retroactive to Aug. 8, and is expected to miss at least one more start. He had a sub-3.00 ERA until hitting a rough patch in late July, when he allowed 11 runs in two starts. He bounced back in his last start before hitting the DL by throwing a shutout against the Dodgers.
With the knuckleballer out of the rotation, Clay Buchholz has filled in nicely for Boston, allowing four runs over 10 1/3 innings. Buchholz allowed one run in six innings on Thursday in Detroit. Farrell said he has been very happy with Buchholz's performance the last two games, and he expects him to be able to get up near 95-100 pitches in his next outing.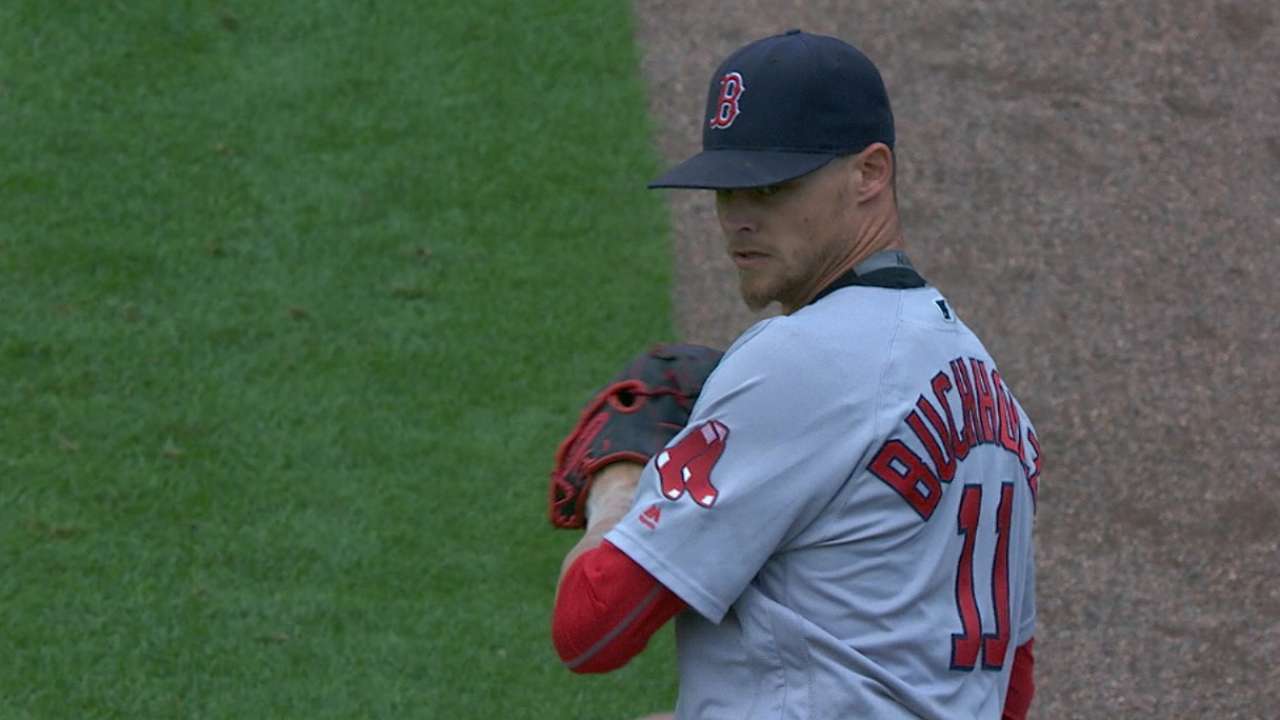 "I think the biggest thing is, he's found a lot of consistency pitching out of the stretch exclusively," Farrell said. "That was the case yesterday. That's been the case as he's pitched out of the 'pen. So if there's any question with Steven going forward, or at least in the short run, we'll feel good about Clay."
Once Wright recovers fully, Farrell may be in a bit of a dilemma in choosing between using Buchholz as a starter to give his rotation some extra rest during the rigors of the long season or relying on Buchholz as a reliever.
"The way Clay's throwing out of the bullpen, if he's not in the rotation, he's a guy we're going to be leaning on in the bullpen, too," Farrell said. "So that's kind of the state of where we're at."
Kyle Beery is a reporter for MLB.com based in Detroit. This story was not subject to the approval of Major League Baseball or its clubs.