Indians call up Armstrong, option Crockett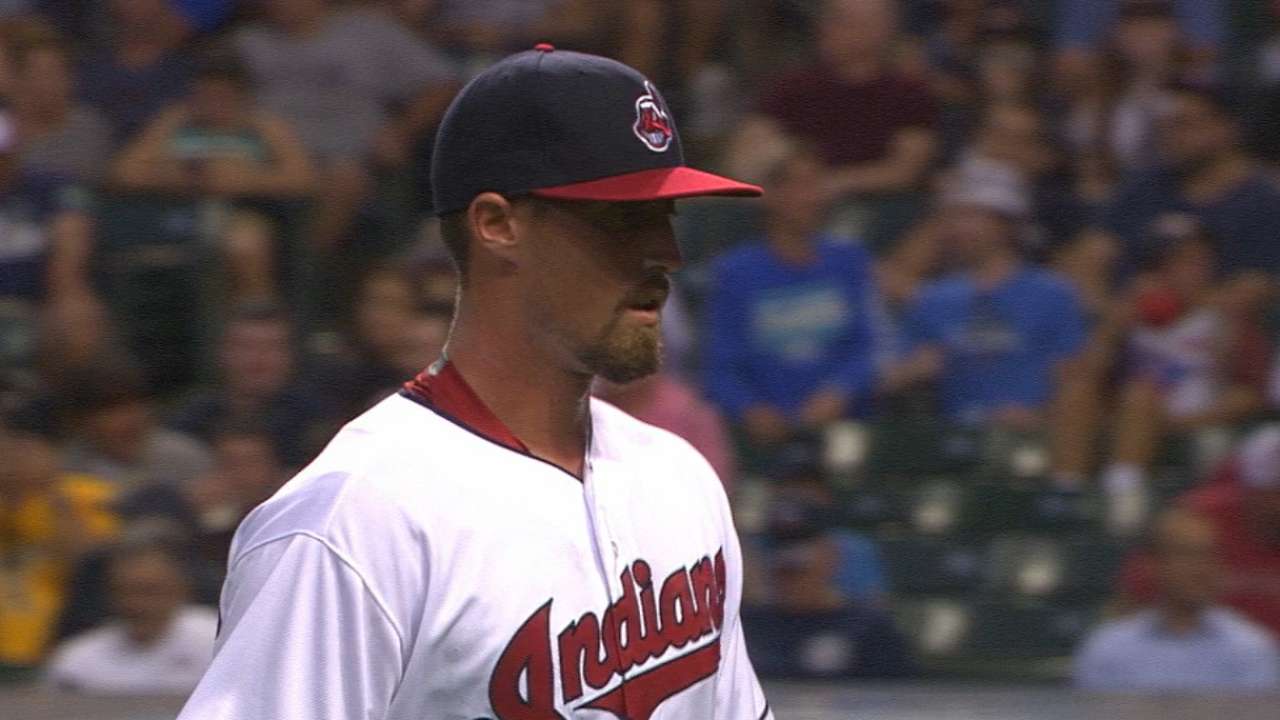 CLEVELAND -- The Indians shuffled their bullpen again on Friday prior to the start of a three-game set with the Blue Jays at Progressive Field.
Cleveland recalled right-hander Shawn Armstrong from Triple-A Columbus. To make room for Armstrong on the 25-man roster, the Tribe optioned left-hander Kyle Crockett to Triple-A.
It is likely that Armstrong is here for just one game as the team has to make another roster move Saturday. Right-hander Josh Tomlin is expected to return from the Family Medical Emergency List and start in Saturday's slate.
"We just thought, 'Get Armstrong here for tonight,'" Indians manager Terry Francona said. "Try not to overdo it, but you also try to protect your 'pen. And as many right-handed hitters as they have, [we're] certainly not setting out to lose, but when we do lose games, keeping your bullpen in order is really important."
This will be Armstrong's third stint with the team. In two outings this season, he has allowed one run on two hits with two strikeouts in three innings. For Columbus, Armstrong has a 1.96 ERA in 44 relief outings. He has not allowed a run in his past 16 outings, dating back to July 3.
Crockett pitched a clean inning in Thursday's 5-4 win over the White Sox. He demotion should be brief, according to the manager.
"He's going to be down for 10 days. If there's an injury, it'll be less," Francona said. "This is not a, 'Hey, kid, you gotta do this better.' We've kind of talked to that group of guys and tried to explain it as much as we can that when you have a team that's trying to win, there's a segment of guys that have options that it can be revolving. And they've handled it really well."
Crockett came on in the second Thursday after Danny Salazar had the shortest start of his career, pitching just one inning in his first start since returning from the disabled list. Salazar was able to throw in the bullpen after exiting the game.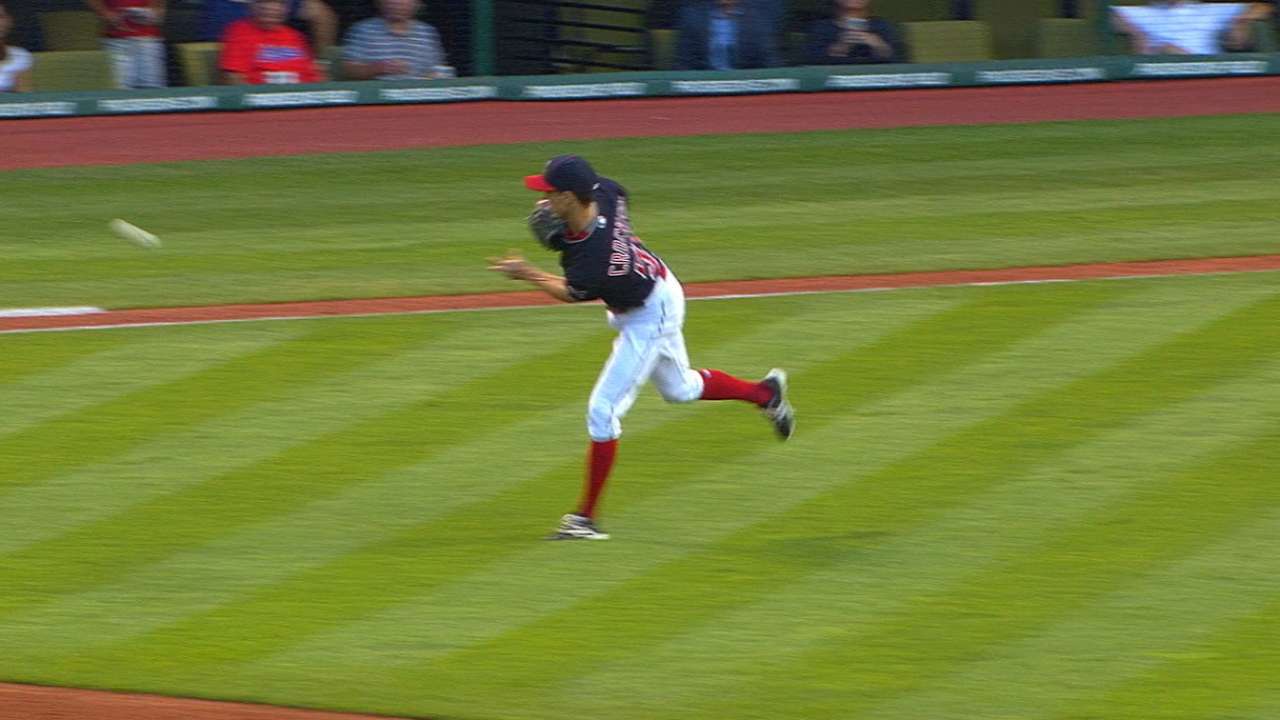 After the game, Francona alluded to rust being a contributing factor in Salazar's short start. On Friday, he noted that it's easy to look in hindsight when wondering if Salazar could have benefited from a rehab start instead of immediately rejoining the rotation after a couple of weeks down.
"It's fair to ask, and maybe we should have," Francona said. "I don't think Danny wanted to and that didn't sway it, but I think we thought with the two weeks down and his bullpen was really good -- but it's a fair point."
Still, Francona believes with Salazar will be in good shape by his next turn.
"At least he has a certain number of pitches under his belt," Francona said. "I know the last 30 weren't under game [conditions], or the last 40, but it was still up and down and he got to have some repetition."
Shane Jackson is a reporter for MLB.com based in Cleveland. This story was not subject to the approval of Major League Baseball or its clubs.