Eickhoff battles, tosses 6 innings to spell 'pen
Righty bucks Phils' trend of short starts to put club in good position vs. Dodgers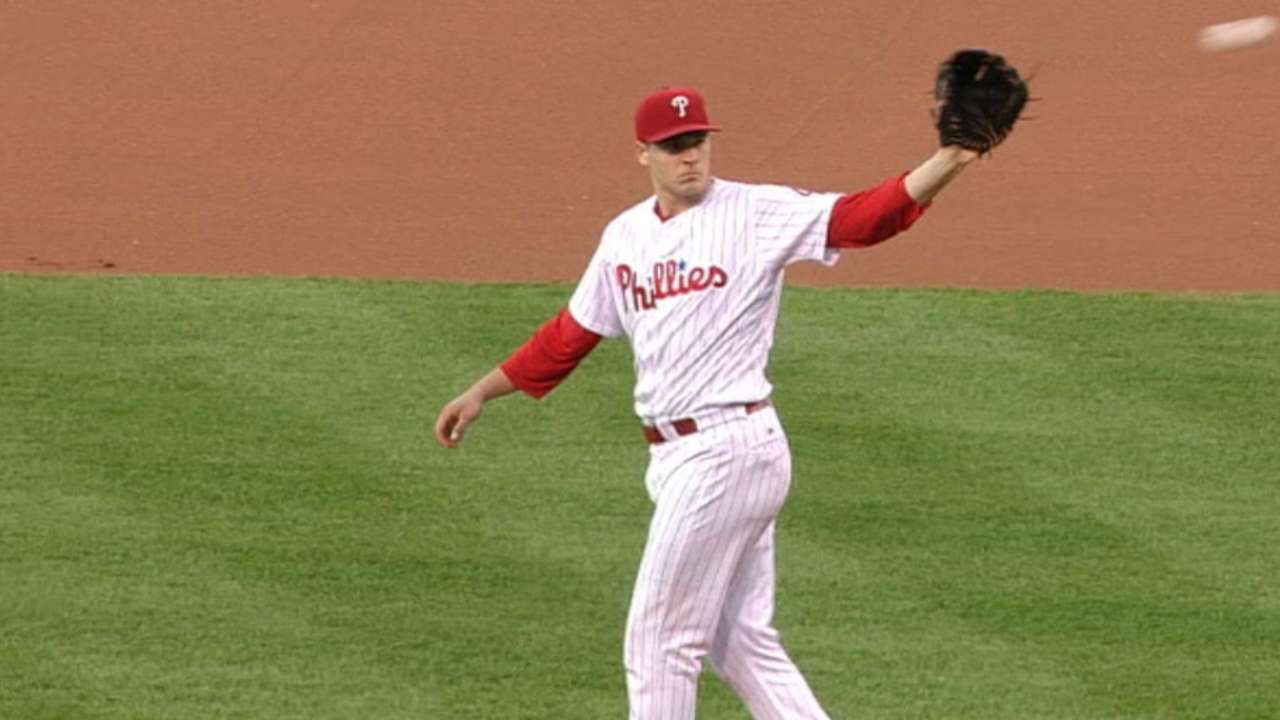 PHILADELPHIA -- Jerad Eickhoff's night started with the first three batters he faced crossing home plate. It ended with him walking off the mound celebrating a strikeout.
Eickhoff wasn't at his best, but he settled in after a rough first inning and gave the Phillies what they needed in their 5-4 win over the Dodgers: six innings and a chance. Entering Thursday, no Phillies starter in the past eight games had lasted at least six innings -- including Eickhoff in his last outing. He bucked the trend against Los Angeles.
Eickhoff rebounded to throw six frames, allowing four earned runs on seven hits with eight strikeouts.
Just three batters into the game, he had surrendered three hits, the third of which was a three-run homer by Justin Turner on a fly ball that just cleared the wall down the left-field line.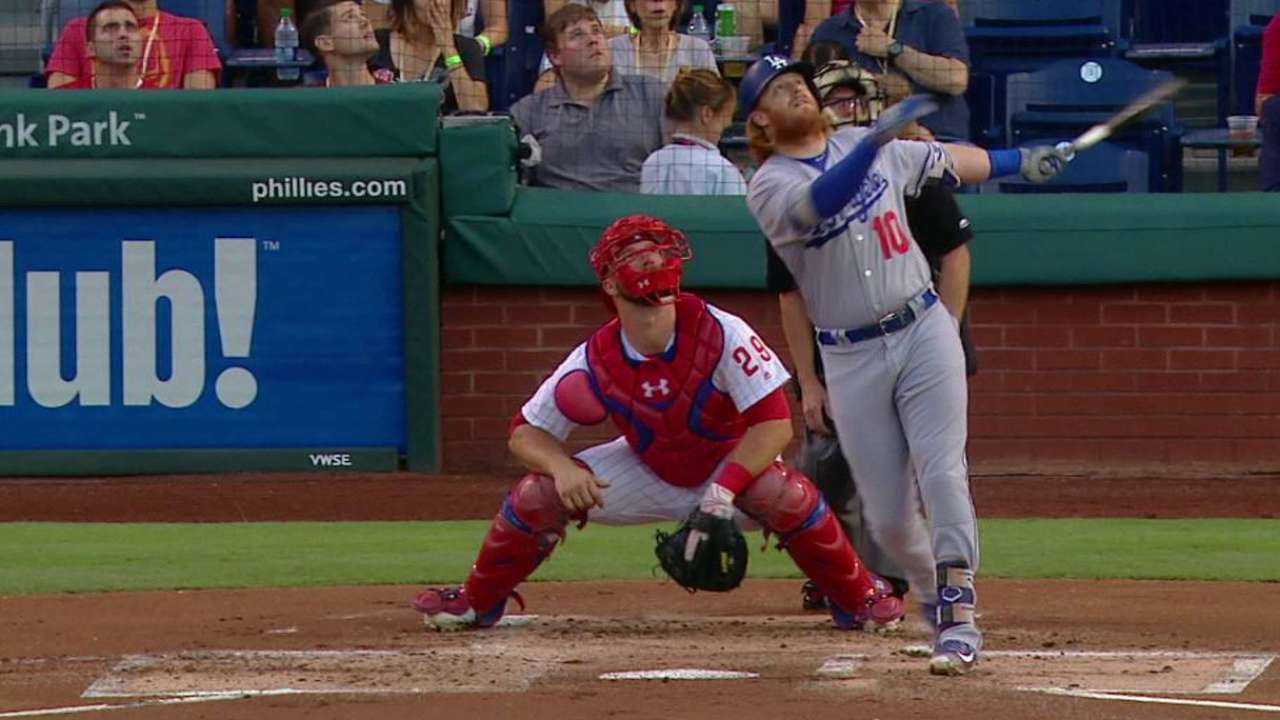 With the bases clear, Eickhoff reset his strategy.
"At that point, it doesn't become about anything other than getting as deep in the game as I can," he said. "The bullpen has been taxed the last couple of days, so I wanted to take it as deep as I could."
The righty retired the next eight batters he faced, and the only other run the Dodgers got off him came on a solo Yasmani Grandal homer in the fourth.
Eickhoff's eight strikeouts marked the sixth time he's hit that mark this season. A handful of them came on his curveball, which kept Dodgers hitters guessing.
"He's got a bulldog mentality," Phillies manager Pete Mackanin said of Eickhoff. "He means business when he goes out there. When he has good fastball command, he's really good. Tonight, it wasn't the greatest, but he threw an awful lot of good curveballs."
Eickhoff got pinch-hitter Rob Segedin to swing and miss to end the top half of the sixth with two runners on. He excitedly strolled to the dugout after the last pitch, yelling into his glove. In a conventional three innings afterward, Phillies relievers put up a trio of scoreless frames, and the offense rallied for a victory.
"From where it started and me having to battle, I was trying to keep us in the game any way I could," Eickhoff said. "That's all I was worried about."
Stephen Pianovich is a contributor to MLB.com based in Philadelphia. This story was not subject to the approval of Major League Baseball or its clubs.