Lawrie exits rehab game with quad soreness
Recovering Avila anticipating Minors assignment; Anderson making strides at plate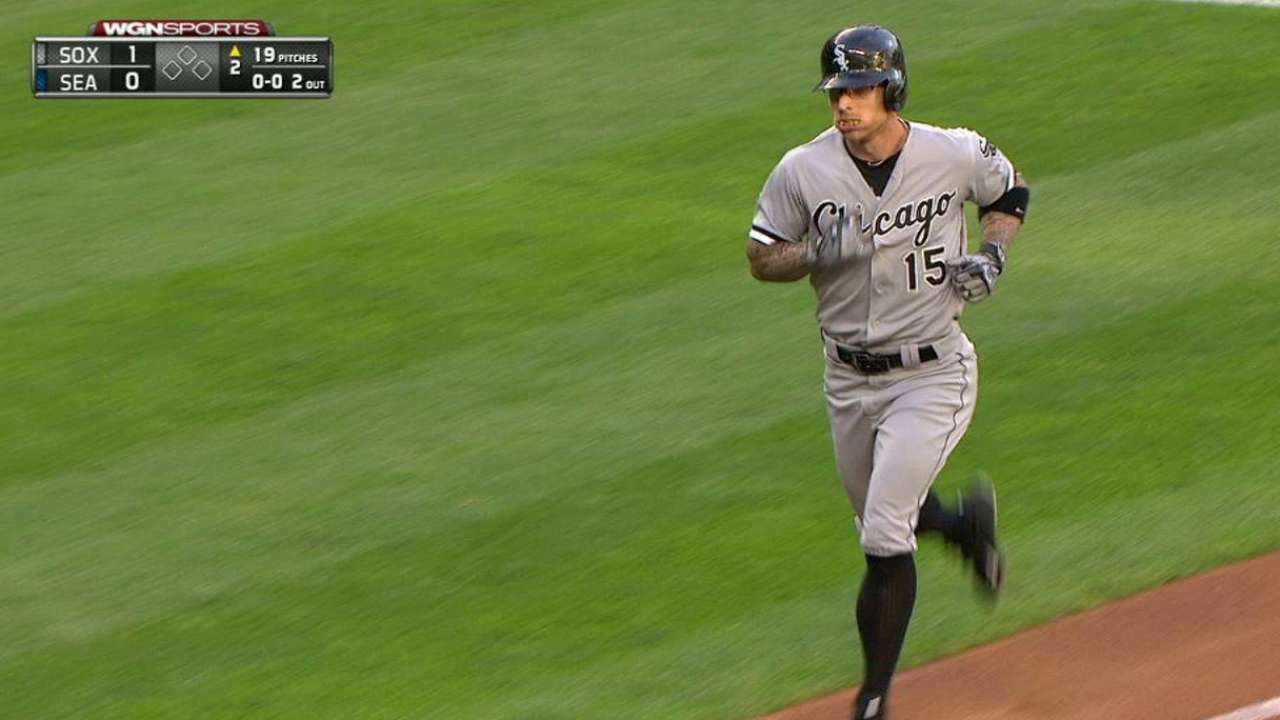 CLEVELAND -- White Sox second baseman Brett Lawrie, on the disabled list retroactive to July 22 due to a strained left hamstring, left Wednesday's contest with Double-A Birmingham after two innings.
Lawrie had quad soreness during the fourth game of his injury rehab assignment.
"That one has been pushed back a little bit," said White Sox manager Robin Ventura of Lawrie's recovery process.
"It was in his knee area," added Ventura of the exact location for Lawrie's initial injury. "You don't really know what you are dealing with as far as if it was his knee, but this was his quad, so this is a little bit different. That comes from not playing for a while, and then you go back out and play your first game."
Ventura hopes Alex Avila, battling back from a right hamstring strain, goes on an injury rehab assignment next week. Avila has been taking batting practice in Cleveland, and it was during those batting practice sessions where the catcher had a minor setback in Kansas City.
"Right now, he feels pretty good," Ventura said.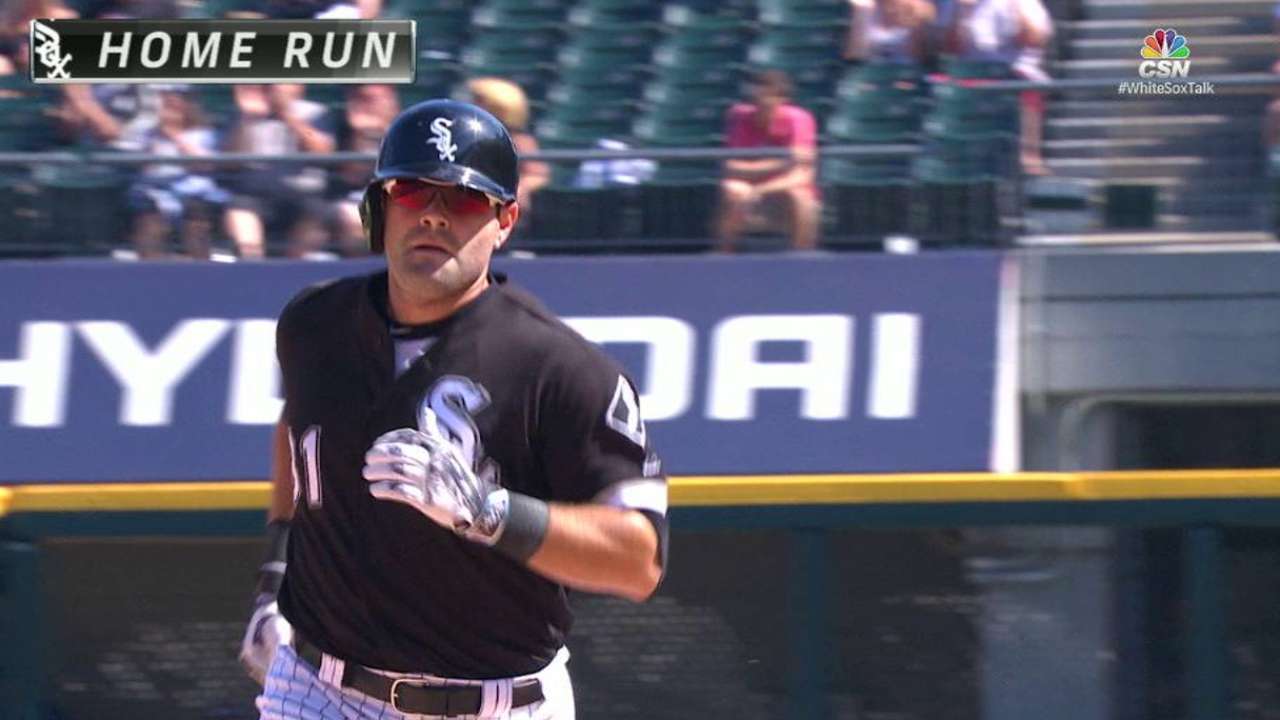 Anderson getting more comfortable
Tim Anderson won't abandon an aggressive plate approach that has helped him succeed at the highest level of Major League Baseball competition. But Anderson admits to having more of a plan at the plate as he goes deeper into this rookie season.
"I've been laying off a lot of pitches and getting a good pitch to hit and being patient," Anderson said. "It's a lot easier. You're seeing the pitchers more than once. You kind of figure them out and know what they're going to do to you and kind of know how they're going to pitch you in an at-bat, certain pitches. It's really good, really helpful."
In Anderson's first 220 plate appearances, he drew three walks and struck out 62 times. In his last 31 plate appearances, Anderson has walked four times and had 10 strikeouts. He drew a key walk against Cleveland closer Cody Allen during the White Sox five-run ninth-inning rally in Wednesday's 10-7 win, the same game in which he homered and extended his hitting streak to 10.
Anderson admitted to feeling a bit frustrated during a five-strikeout game against the Royals on Aug. 10, when he hit leadoff. Since then, the talented shortstop has hit sixth, seventh or eighth in the lineup.
"It really doesn't matter to me," said Anderson of where he hits in the lineup. "Wherever, I'm fine with it."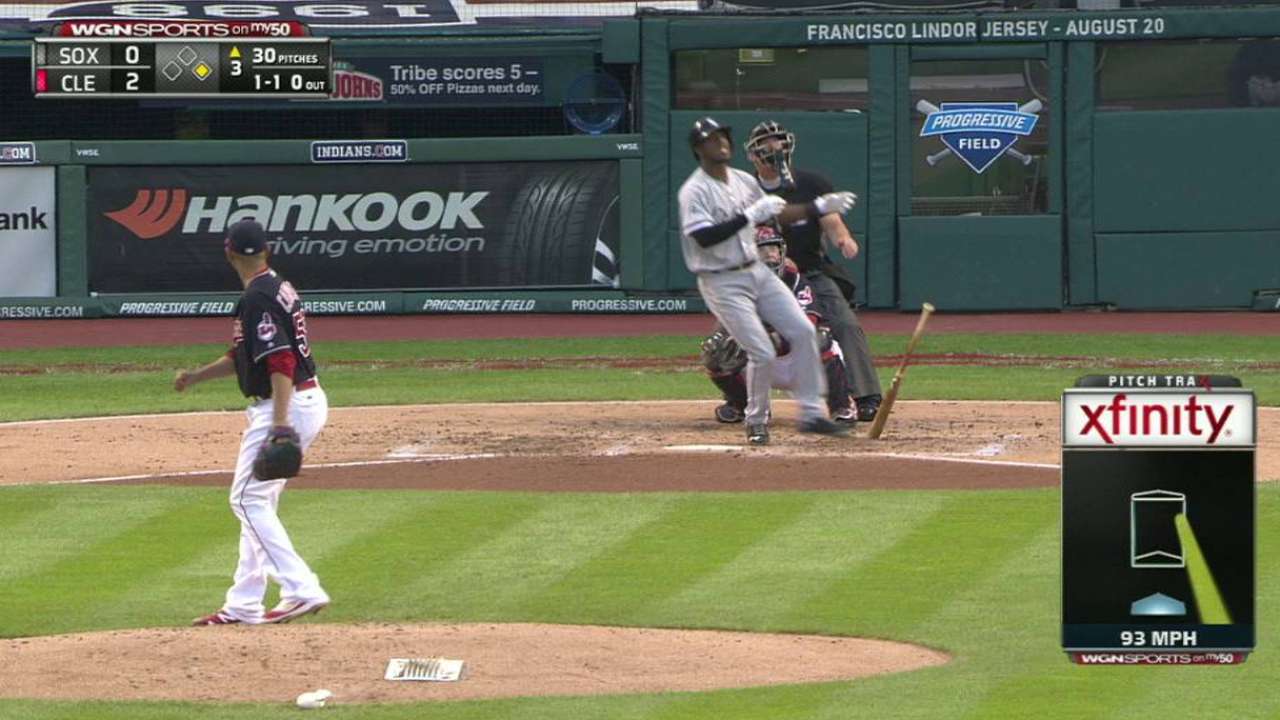 This and that
Justin Morneau could get into a game defensively at first base during the final six weeks of the season, according to Ventura. The White Sox manager also stated that Anthony Ranaudo will get another start following Wednesday's four-inning effort.
Scott Merkin has covered the White Sox for MLB.com since 2003. Read his blog, Merk's Works, follow him on Twitter @scottmerkin, on Facebook and listen to his podcast. This story was not subject to the approval of Major League Baseball or its clubs.