Commish on rules discussion, young stars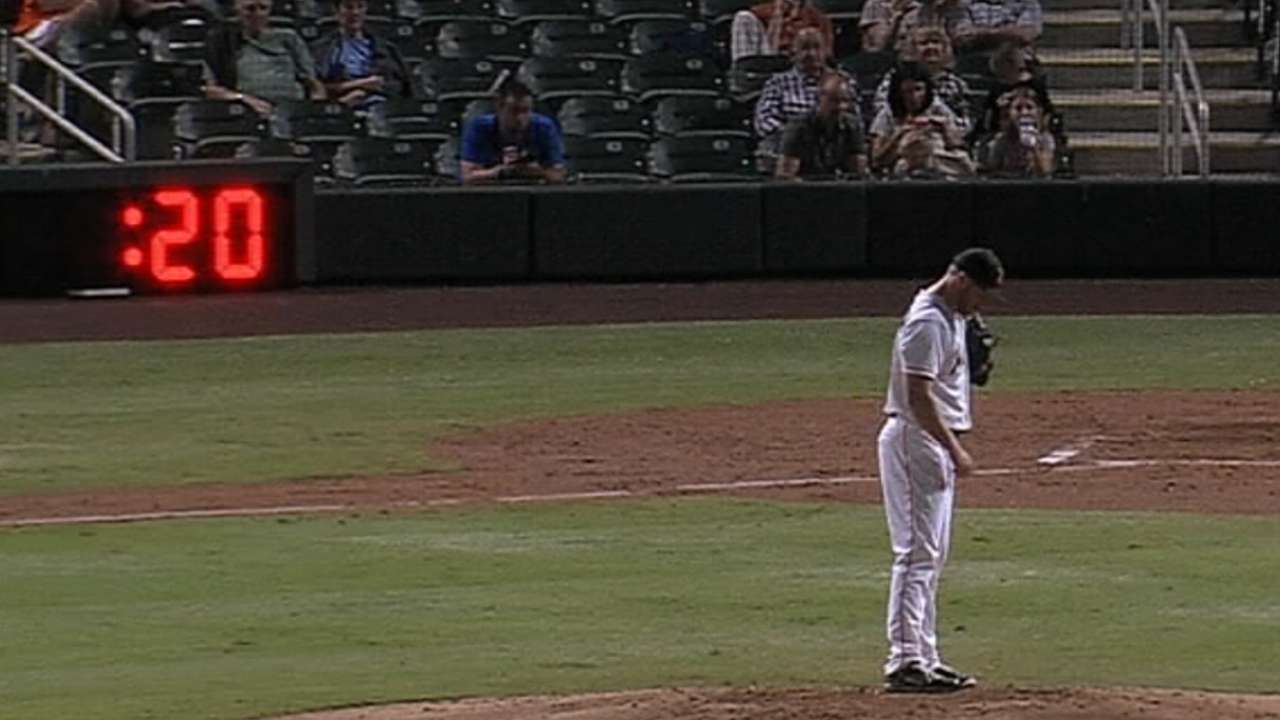 HOUSTON -- There were 2,400 defensive shifts put on in Major League Baseball five years ago. There are expected to be around 28,000 this season.
When Bill Mazeroski's walk-off homer lifted the Pirates to a 10-9 win over the Yankees in Game 7 of the 1960 World Series, the nine innings were completed in two hours and 36 minutes.
Commissioner Rob Manfred shared those facts after the quarterly Owners Meetings wrapped up at the Four Seasons Hotel on Thursday, examples of the sort of information the attendees received during an unprecedented presentation that was intended to provide historical context as MLB contemplates what sort of changes might be appropriate moving forward.
Chief operating officer Tony Petitti, senior vice president, league economics and strategy Chris Marinak and Steve Hirdt from the Elias Sports Bureau led the discussion, which included a video presentation.
"It was a really comprehensive look at how the game has changed in the last 50 years," Manfred explained. "The point of the conversation was that the game has changed dramatically. It's changed organically. It kind of has flowed where the competitive juices of managerial and general managerial decisions have taken it.
"And the question is, you take a snapshot of that and you say, 'Wow. Here's what it looks like. Here's what it used to look like and should we be thinking about what has occurred and whether we want to allow it to continue to go on the path it's on.'"
Manfred stressed that this will be a lengthy process that will include input from fans as well as the game's bigger shareholders like ESPN, FOX and Turner Broadcasting. But he also made it clear he believes that baseball must have a firm understanding of where it's been before it decides where it wants to go.
Some ideas that have already been appropriately debated include limiting shifts, restricting the number of pitching changes a team can make and a 20-second pitch clock, which Manfred cited as a success at the Minor League level.
Some potential changes, including a pitch clock, would have to be part of the current negotiations over a new collective bargaining agreement, as the current deal expires on Dec. 1. Tony Clark, executive director of the Major League Baseball Players Association, has indicated he opposes the clock.
Manfred has been open-minded about pace-of-play changes since taking over for Bud Selig almost two years ago, and potential limits on shifts and pitching changes fall in line with that.
"I think you could make an argument that more relievers have lengthened the game," Manfred said. "More pitching changes has slowed down the pace of the game and the unbelievable effectiveness of some of those relief pitchers has robbed some of the action from the game."
Shifts aren't necessarily a bad thing, he pointed out.
"But it has ramifications for what people see when they buy that ticket to go to the ballpark," Manfred said. "We just wanted to point out this whole series of changes that has occurred over time, very naturally, in the game and pose the question of whether or not we should be managing that change more aggressively."
Prior to the 2015 season, a rule requiring players to keep one foot in the batter's box was implemented, and clocks timing breaks for innings and pitching changes were posted in each stadium. In the process, the average time of game dropped from three hours, two minutes in 2014 (an all-time high), to two hours, 56 minutes. This year, the average time of game is up a little to three hours.
"When you look at our experience with the effort we undertook last year, and you look kind of month by month in terms of where we were in terms of game time, we did really well early [in 2015] and kind of regressed the second half of last year and certainly this year," Manfred said.
Manfred declined to address specific bargaining issues, including the possibility of shortening the regular season from its current 162 games, but remains confident.
"I think we can make a deal," Manfred said.
Major League Baseball hasn't had a labor-related work stoppage since 1994-95.
Young stars shining
Despite the recent retirement of Alex Rodriguez and the loss of icons like Derek Jeter and Mariano Rivera in the last couple seasons, Manfred is confident that baseball has more than enough exciting younger players to carry on.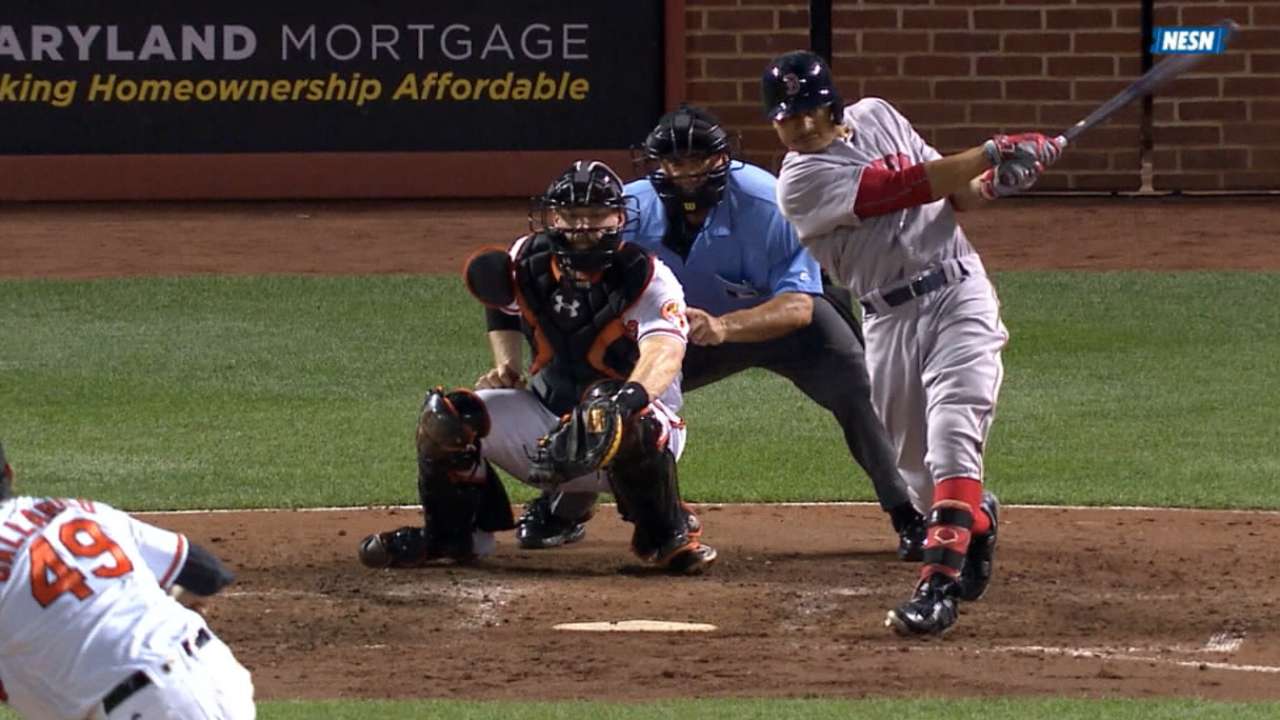 "Stars are important to our game," Manfred said. "I think we have a group of young players who have the potential to be every bit as big as the last generation. Every bit as big -- and maybe more than we had in that generation. The general consensus among those who sat in that room today is that the group of young players we have right now is as good as we've had in decades."
Other news of note
One piece of business that was concluded was the approval of controlling ownership of the Mariners to a group headed by John Stanton and Chris Larson, pending the closing of the financial transaction. That's expected to take place no later than Monday.
Manfred said he anticipates an announcement shortly on the results of MLB's investigation into the Al Jazeera reports which alleged the use of performance[-]enhancing substances by Ryan Howard of the Phillies and Ryan Zimmerman of the Nationals. Both players strongly denounced the story.
Paul Hagen is a national columnist for MLB.com. This story was not subject to the approval of Major League Baseball or its clubs.