Francona shares responsibility for tough loss
Indians manager aware of Allen's recent workload before blown save, but had limited options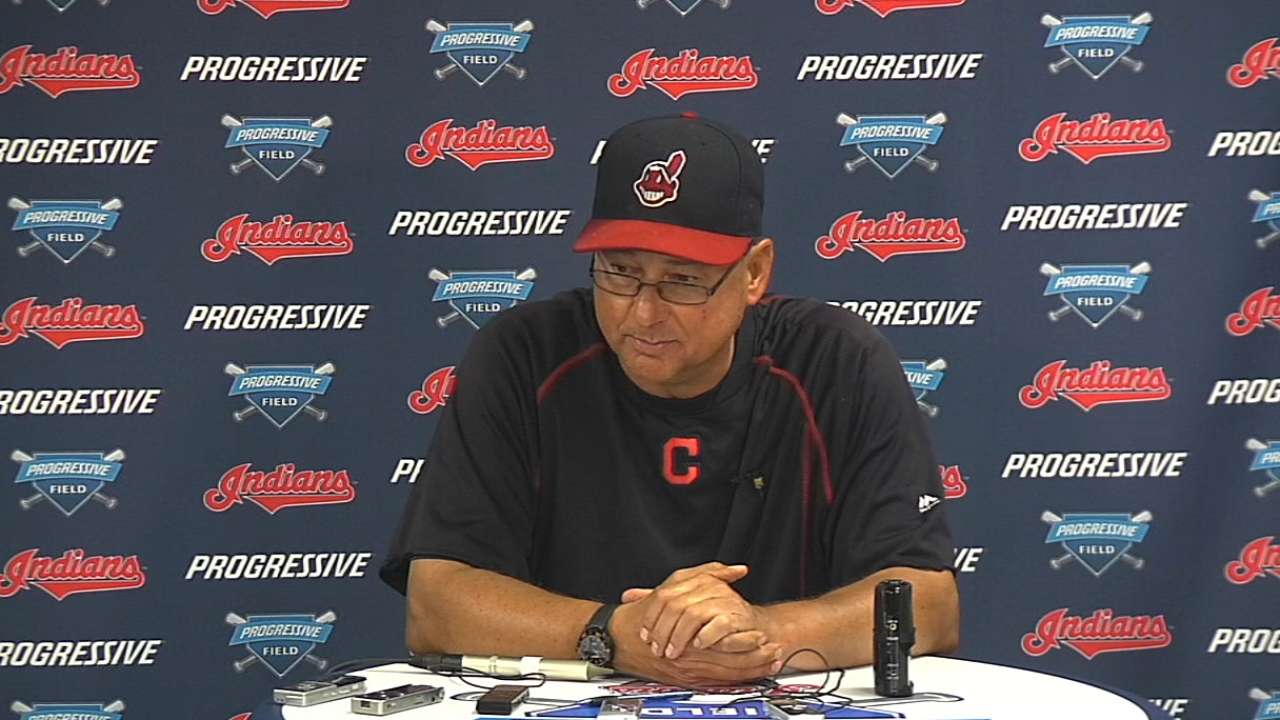 CLEVELAND -- In the box score, it went down as Cody Allen's third blown save in 26 tries this season. But the day after Wednesday's 10-7 loss to the White Sox, Indians manager Terry Francona shared some of the blame.
"I know he got a blown save, but I'd probably take half that blown save," Francona said prior to Thursday's series finale. "Because I was on the fence if he should've pitched. He'd been up a lot lately."
Allen, however, was likely Francona's only option since lefty Andrew Miller was unavailable, having pitched two innings the night before and two innings on Sunday.
• No excuses for Allen after tough-luck 9th
Allen entered the ninth with a two-run lead, and started it with a routine three-pitch punchout. But the closer then surrendered a pair of infield singles and a walk to load the bases before Dioner Navarro blooped an RBI single off third baseman Jose Ramirez's glove, trimming the deficit to one.
The final blow came when White Sox outfielder Adam Eaton deposited an 0-2 breaking ball into the seats in right field. His first career grand slam capped a five-run ninth inning to spoil the Tribe's quest for an eighth straight win against the South Siders.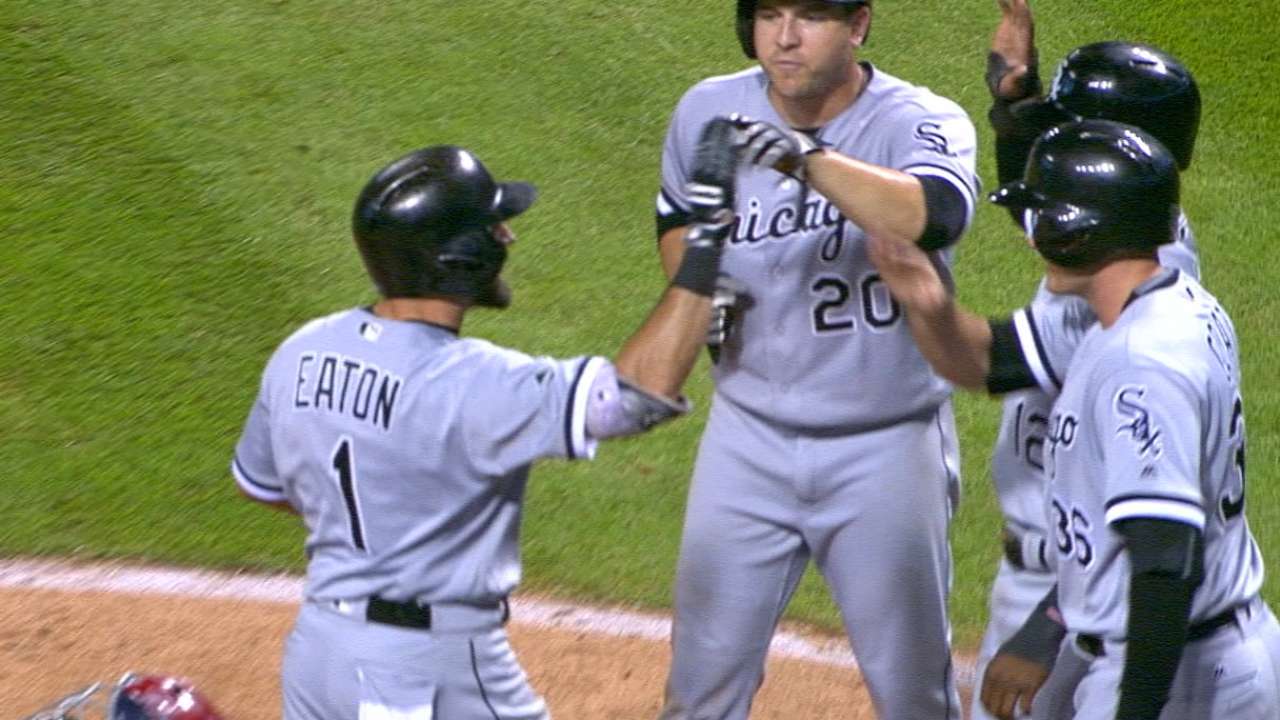 "He didn't get hit hard," Francona said. "He gave up the home run, but the other ones were [not hit hard]. But I still felt like, he's out there throwing a lot of pitches under a lot of intensity. So I kind of wore that one a little bit last night when I went home. And we talked about that today a little bit."
Allen, who wasn't available Thursday, has put the blown save behind him -- a trait Francona admires about his premier closer.
"I think he's got a good mentality," Francona said. "I think he always had. That's one of the things that I think impressed me, and us, so much when I first got here, was his ability to compete. And part of that is not beating yourself up so much that you can't compete the next day."
Shane Jackson is a reporter for MLB.com based in Cleveland. This story was not subject to the approval of Major League Baseball or its clubs.