Indians persevere after Salazar's early exit
Francona's decision to pull returning starter after 1 rough inning pays off; Clevinger's relief makes rally possible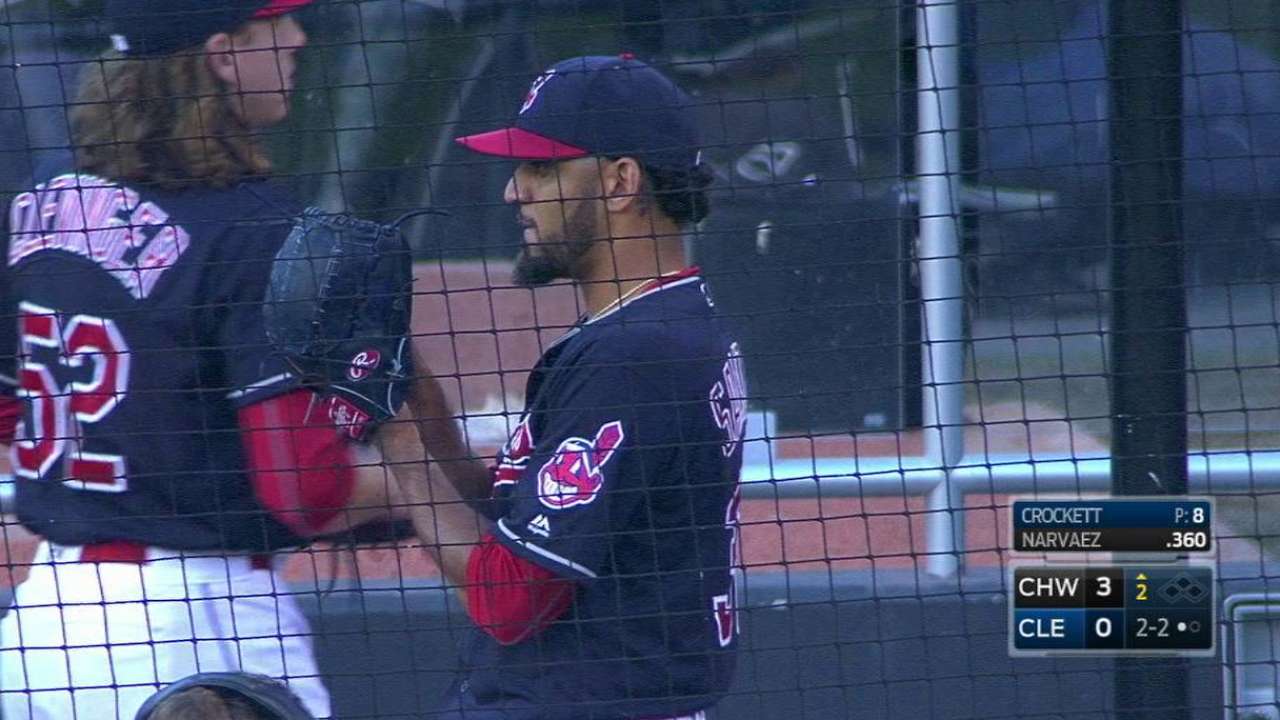 CLEVELAND -- It had the makings of a disaster. Fresh off the disabled list, Danny Salazar could not find the strike zone. He walked Adam Eaton on five pitches to open Thursday's game, and then issued another free pass to White Sox second baseman Tyler Saladino.
"He couldn't really find the plate," Indians manager Terry Francona said after his club pulled off a 5-4 walk-off win at Progressive Field. "That was probably almost our worst-case scenario."
The good news was that Salazar felt healthy, and Cleveland overcame his struggles in a rousing victory. The troubling aspect of his return to the rotation was the fact that he looked more than a little rusty after two weeks down due to right elbow inflammation. Cleveland had a contingency plan in place -- rookie starter Mike Clevinger was in the bullpen as insurance -- but the team did not expect Salazar to go off the rails so swiftly.
Francona had to make a decision.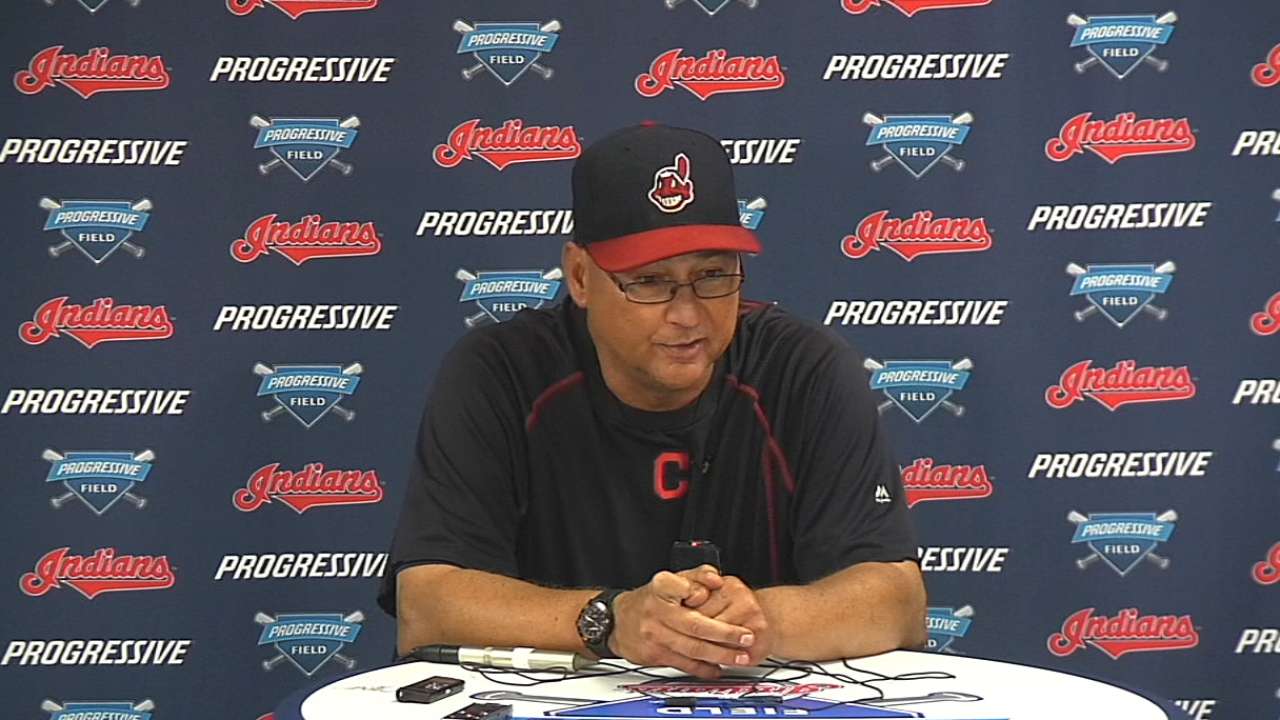 With a win potentially at stake in the first inning, Cleveland's manager pulled the plug on Salazar's outing. Even after the right-hander walked three and allowed a bases-clearing double to Justin Morneau, there was still ample time to salvage the situation. Led by an admirable four-plus-inning appearance by Clevinger, and powered by an offense that has featured fight all season long, the Tribe pieced together its sixth walk-off win of the year.
"It shows a lot of resiliency from us," Indians reliever Dan Otero said. "When things aren't going well, we're still there in the face of adversity. Coming back today and getting a big win when our All-Star starter only went one inning, that's huge."
Activated from the 15-day DL prior to the game, Salazar logged 34 pitches, including 16 strikes, in his abbreviated effort. The Indians had the starter on an unspecified pitch count, but the plan was to stretch him out for at least a few innings. Under the circumstances, Francona pulled Salazar and had the pitcher work three more simulated innings in the bullpen.
"It almost looked like a Spring Training game, which is not really our goal," Francona said. "But we had to find a way to get him lengthened out. So he went out and threw three more up and downs, just because we didn't want the start to go to waste. But we're trying to win the game, we're trying to protect him. Fortunately for him, it worked out."
Asked if he should have started in a Minor League rehab setting before being activated, Salazar hesitated before answering.
"I don't think that makes a difference," Salazar finally said.
Health-wise, Salazar said he was fine.
"I was wild. That's it," he said. "The main thing tonight was just to feel good, and I feel good right now."
After Salazar's exit, the bullpen did the heavy lifting.
Lefty Kyle Crockett was first, retiring left-handed hitters J.B. Shuck, Omar Narvaez and Adam Eaton in order to give Clevinger a little more time to warm up. In the top of the third, Francona handed the ball to the right-hander, who flirted with a no-hitter in his start on Saturday against the Angels. This time around, the White Sox opened with an 0-for-10 showing against the Indians' No. 5 prospect.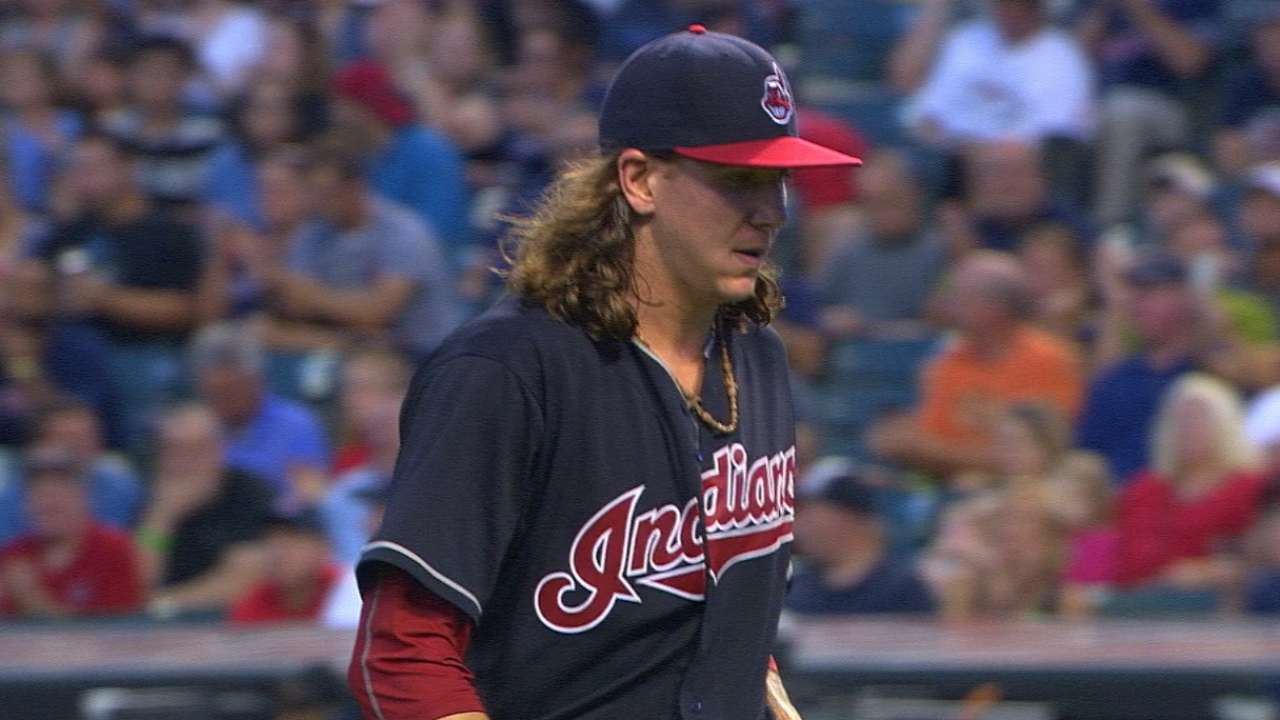 "It's the same mindset," Clevinger said. "You play it like it's zero-zero. You're just taking it one hitter at a time."
Clevinger bridged the gap to Otero to keep things close across the seventh and eighth. As they limited Chicago from increasing the lead, Cleveland's lineup kept chipping away at its deficit. Ace reliever Andrew Miller handled the top of the ninth, and then the Tribe celebrated a walk-off courtesy of a game-winning sacrifice fly from Tyler Naquin in the bottom half.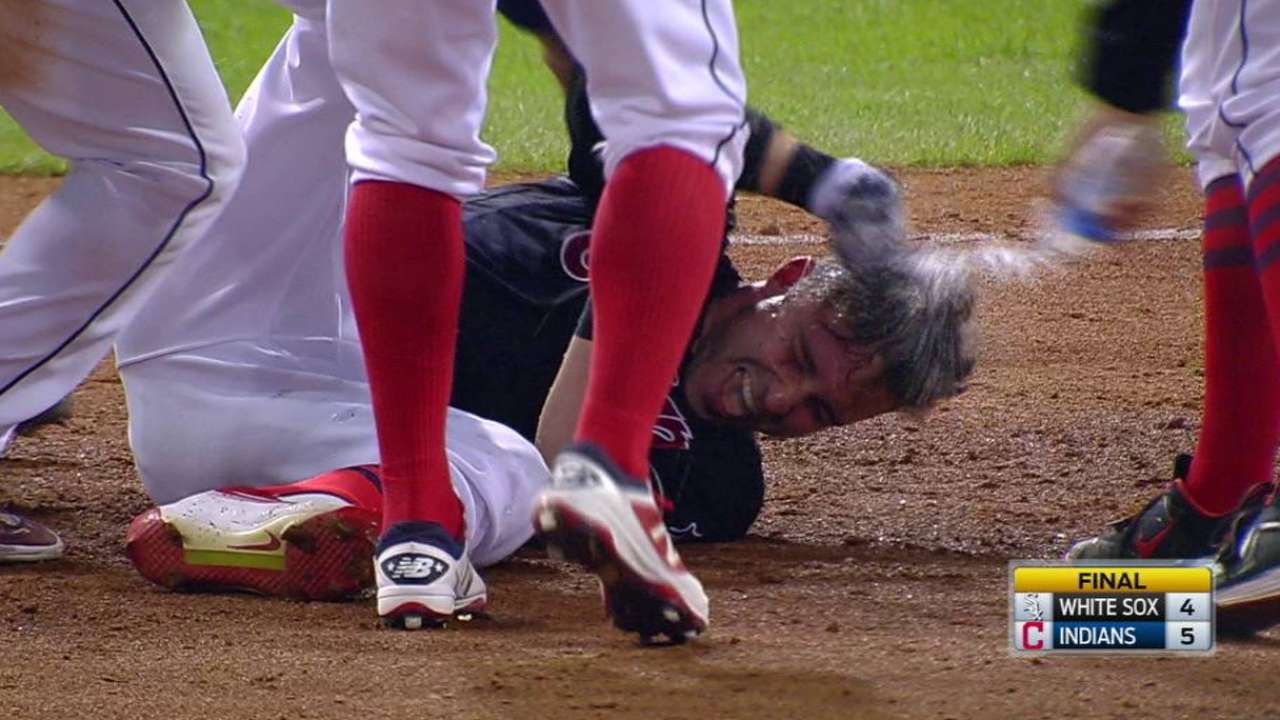 "That's not the way you really draw it up," Francona said.
The manager said Clevinger's effort was paramount.
"He was outstanding. He really did a good job," Francona said. "That was a really good outing for that kid."
Jordan Bastian has covered the Indians for MLB.com since 2011, and previously covered the Blue Jays from 2006-10. Read his blog, Major League Bastian, follow him on Twitter @MLBastian and listen to his podcast. This story was not subject to the approval of Major League Baseball or its clubs.