Sensing need for break, Crew gives Arcia day to regroup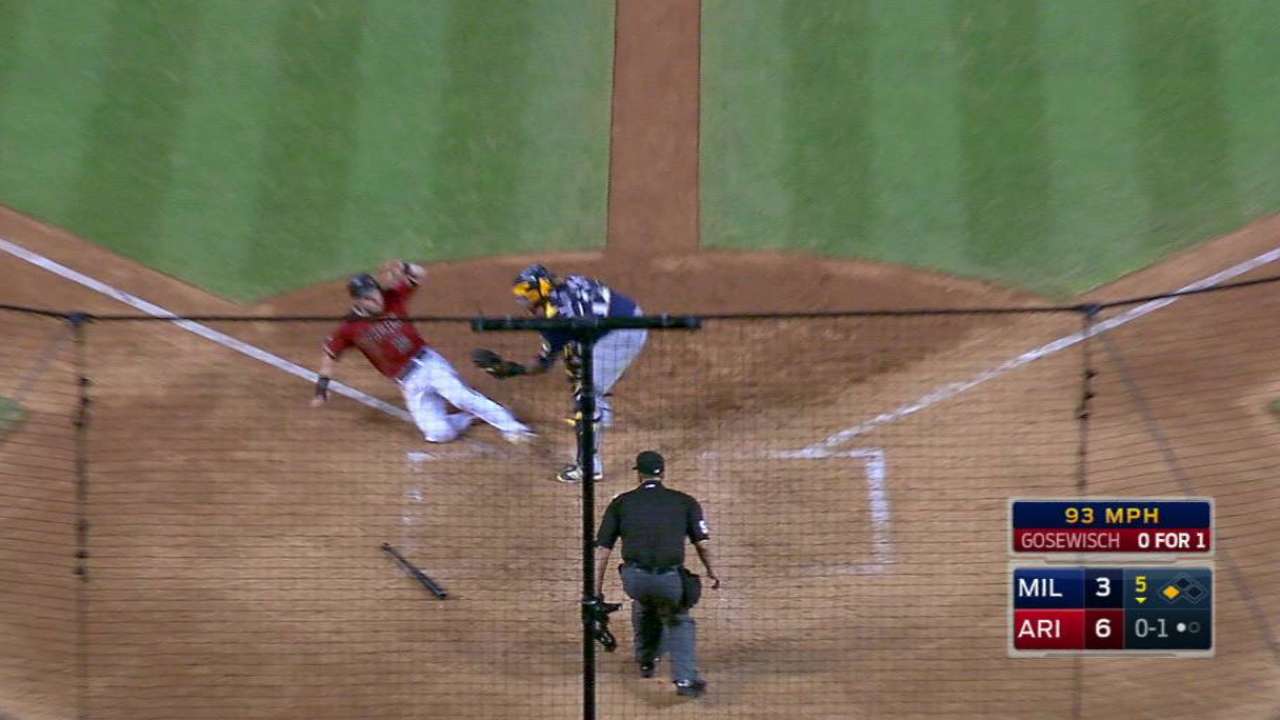 CHICAGO -- Thursday presented the Brewers a classic player-development question: Expose top prospect Orlando Arcia to a full day of Cubs ace Jake Arrieta, or give the 22-year-old shortstop a mini-break? They opted for the latter.
"A little mental break, yeah," Brewers manager Craig Counsell said.
Arcia was 56 at-bats into his big league career as of Thursday morning, with a .161/.242/.214 slash line in that small sample. The same sample-size warning applies to assessing Arcia's negative zone rating (minus-1.2), which ranked 30th among players who'd logged at least 100 innings at shortstop.
Arcia did enter as a pinch-hitter for starter Zach Davies in the fifth inning of Milwaukee's 9-6 loss, drawing a walk against Arrieta in his only plate appearance of the afternoon.
"We've seen a lot of good things, and then we've seen the things he needs to improve on -- and not necessarily 'improve,' I just mean consistency," Counsell said of Arcia, ranked as the Brewers' top prospect and No. 11 in the game by MLBPipeline.com. "This is a different game, a different level for him, and he's learning about this. He's learning why it's the big leagues. So I do think a few days off during this stretch are good. It's good to watch the game, also, and gain some perspective from watching the game."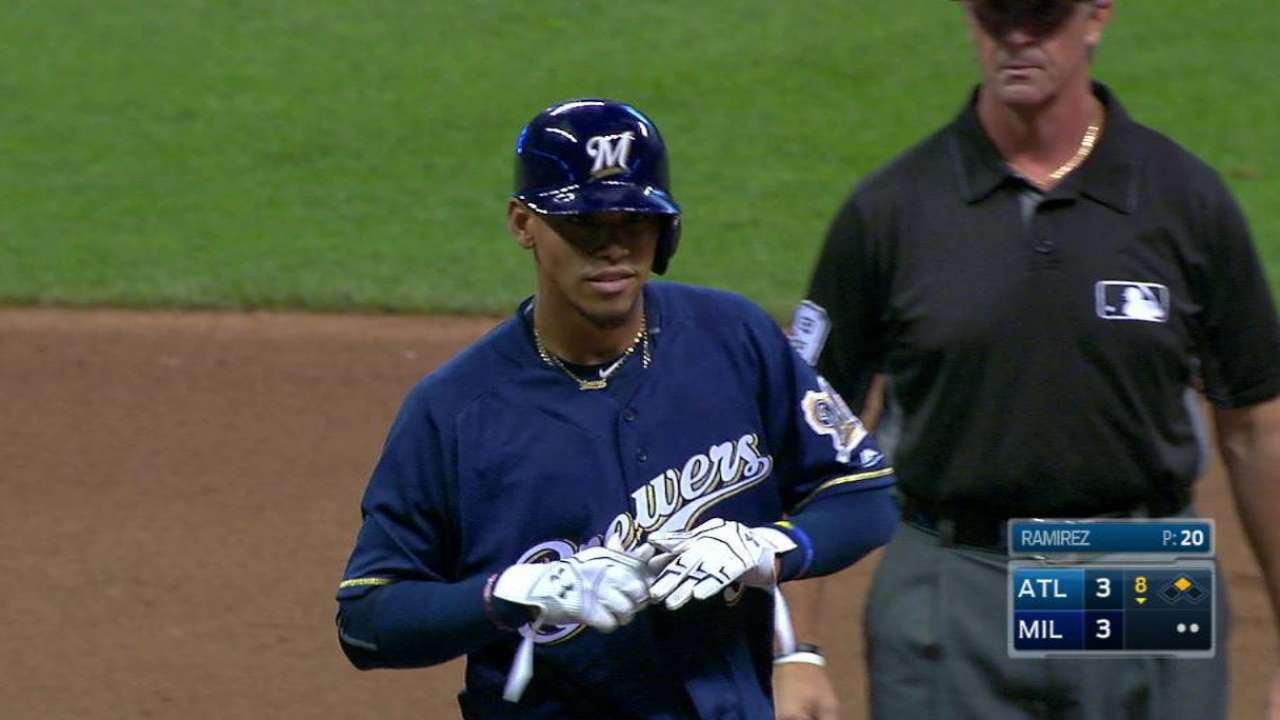 In calling for consistency, Counsell was speaking both to Arcia's offensive approach and to his defense, which is considered the player's strength. While he made a handful of quality defensive plays in his first 14 starts, Arcia had yet to deliver the sort of highlight-reel gem that he was known for in the Minor Leagues and in winter ball in Venezuela.
"I think Orlando is the kind of defender that, if his glove touches the ball, it should be an out. I think he's that good. I know he thinks he's that good. I know he's capable of that."
Counsell realizes there is a valid counterargument to the Brewers' strategy on Thursday, that logging at-bats against the likes of Arrieta now, when Arcia and the Brewers are in a rebuilding phase, could provide a valuable baseline for at-bats in a future game with heightened importance for both teams.
"I feel like you can do that; there's pitching every night here," Counsell said. "Putting guys in position to succeed, you kind of lean toward that a lot, too. You strike a balance.
"The great thing about baseball is that every question we ask, there seems to be another side. At some point, we have to decide, and I thought [Arcia] watching today, getting ready for the weekend, is a good way to go."
Adam McCalvy has covered the Brewers for MLB.com since 2001. Follow him on Twitter @AdamMcCalvy, like him on Facebook and listen to his podcast. This story was not subject to the approval of Major League Baseball or its clubs.