Swollen knee lands Soto on DL for third time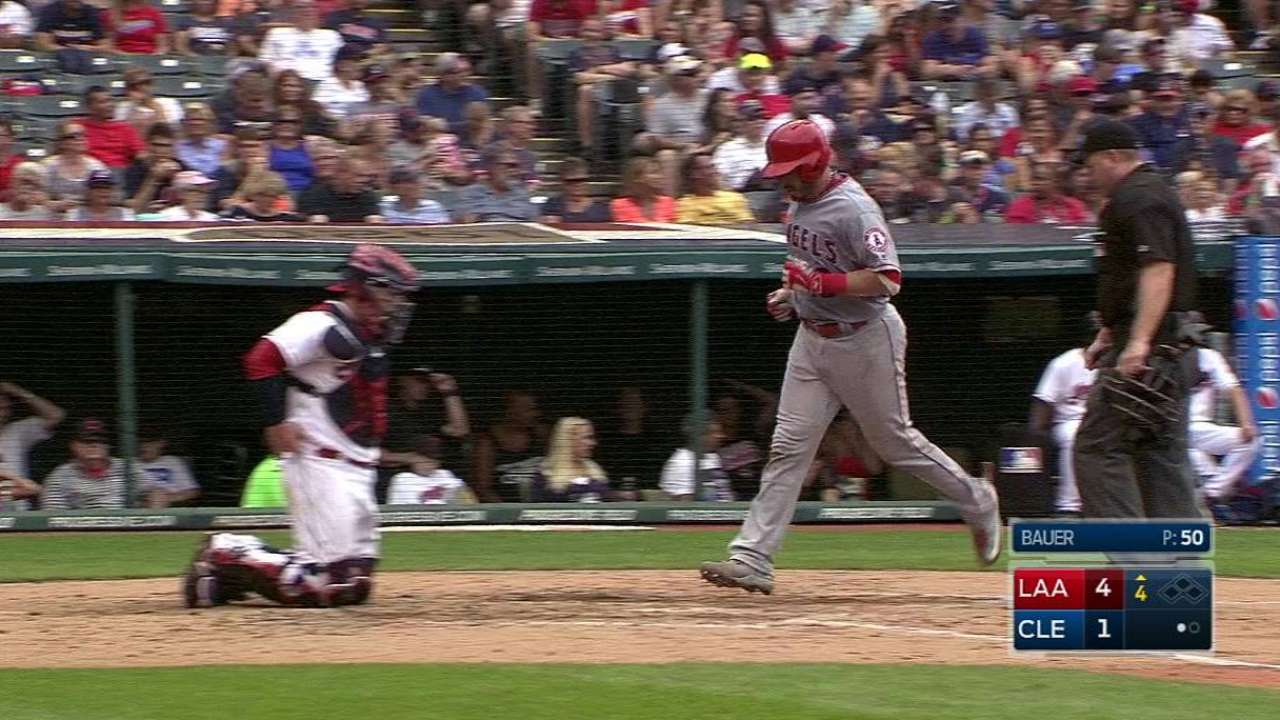 ANAHEIM -- Geovany Soto, who won the Angels' No. 1 catching job this season with his bat and experience, is having a hard time holding onto it because of his troublesome knees.
Soto went on the 15-day disabled list on Wednesday for the third time this season after being scratched from Tuesday's lineup because his right knee was swollen again.
"This is my passion, playing baseball," Soto said after his latest setback prompted the Angels to recall catcher Carlos Perez from Triple-A Salt Lake to share the job with Jett Bandy. "I'm a fighter, I'm going to keep battling, and come back.
"You work hard in the offseason to come in ready, and then this."
It's the same knee that required surgery in May to repair a torn lateral meniscus, sending Soto to the DL for the first time. He returned in July, but went back on the DL because of knee problems July 16, and was reactivated Aug. 11.
"Geovany, unfortunately, is getting the same symptoms he had in the right knee pre-surgery," manager Mike Scioscia said. "He hopefully had just a little setback, so we're going to shut him down for a while."
Soto, who is optimistic he won't need surgery this time, said that fluid was drained Tuesday night after his knee "didn't respond" in warmups. He also had right-knee surgery in 2014 while with the Rangers, and had a torn meniscus in his left knee repaired in 2012.
The 2008 NL Rookie of the Year while with the Cubs, Soto has four home runs and nine RBIs in 26 games this season, with a .269/.321/.487 slash line.
"Geovany, when he's been out there, has played well," Scioscia said.
Earl Bloom is a contributor to MLB.com based in Los Angeles. This story was not subject to the approval of Major League Baseball or its clubs.