Uneven vs. D-backs, Niese hopes for another start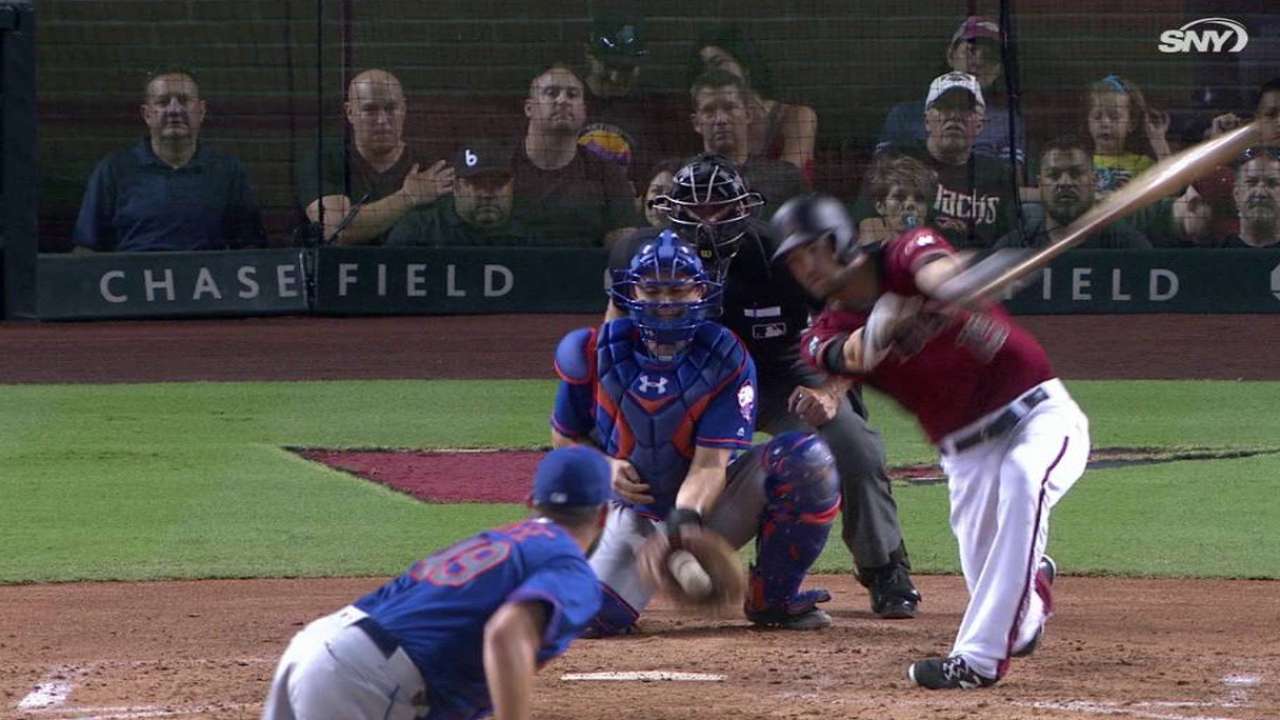 PHOENIX -- Mets starting pitcher Jonathon Niese and D-backs left fielder Rickie Weeks Jr. have the type of relationship that can be measured in both years and distance.
The two veterans go back, sometimes way back, and often at Niese's expense.
Back on Sept. 2, 2008, when Weeks was a young second baseman with the Brewers, he launched the second career pitch from Niese, then a 21-year-old in his big league debut, into the left-field stands in Milwaukee.
A rookie pitcher giving up a home run is not a big deal, even if it's the first batter he has ever faced. Besides, Weeks would go on to hit 144 home runs, mostly with the Brewers. Niese went on to give up 128 more homers, primarily with the Mets.
But nearly eight years later, Weeks, 33, now a role player in Arizona, tagged Niese again during Wednesday night's 13-5 D-backs victory, and this one stung. Niese, who was acquired from the Pirates at the Aug. 1 non-waiver Trade Deadline, was out to prove he deserved a spot in the Mets' starting rotation and that the home run problem that plagued him in Pittsburgh (he gave up 21 with the Pirates) was behind him.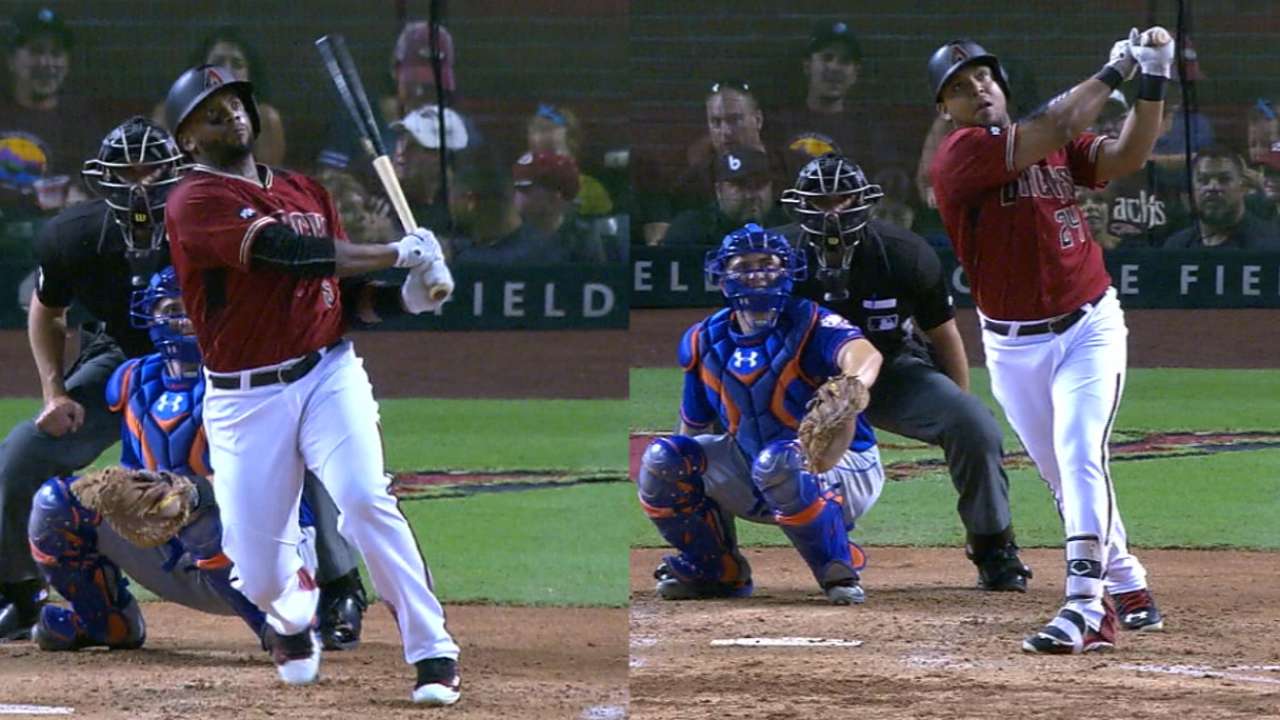 Did Niese, who was making his first start with Mets this season and his first since July 10, do enough? He threw 82 pitches and didn't make it out of the fifth inning. He still expects to pitch against the Cardinals when his turn in the rotation comes up again.
"I thought it was OK besides them catching a couple of mistakes," Niese said. "I thought it was pretty good. The knee held up great, and it feels good now, and that's a good sign. I'm just going to keep working in between starts and make it a little bit better, hopefully, get a little bit sharper."
The evening began smoothly for Niese. He walked two batters but didn't give up a hit in the first two innings. He also struck out the side in the third.
But a single by Paul Goldschmidt to lead off the fourth set the stage for a two-run home run by Weeks, the second of his career against Niese, to push the D-backs ahead, 2-1. Yasmany Tomas followed with the first of his two homers in the game to increase the lead to 3-1.
Niese recovered to retire the next three batters in order, but the damage had been done.
D-backs starting pitcher Zack Godley led off the fifth with a walk. Jean Segura flied out to center field and Niese struck out Mitch Haniger for the second out.
He would not face another hitter.
Reliever Erik Goeddel walked Goldschmidt, and then gave up a three-run home run to Weeks to put the Mets in a 6-1 hole. Goeddel proceeded to walk Tomas and give up a single to Chris Owings before giving way to Seth Lugo.
"[Pitching coach Dan Warthen] and I talked before the game, and 95 [pitches] was the limit," Mets manager Terry Collins said of Niese. "He's going through that part of the order that kills lefties. Erik Goeddel pitched pretty good until tonight, so it was the right move to make. We just didn't get the outs."
In the end, Niese was charged with four runs on four hits in 4 2/3 innings. He struck out six and walked two.
"I told him, even on the mound, for a guy who hadn't pitched in six weeks, I thought he threw the ball great," Collins said. "I was very happy with the way he pitched. I was more agitated we didn't get out of the inning. It didn't have anything to do with Jon Niese."
As for Weeks, he's 5-for-16 in his career against Niese.
"I just left that one pitch up," Niese said "It's one of those things where he is a good high-ball hitter and I tried to get it in there and it ran back over the plate. He put a good swing on it."
Jesse Sanchez is a national reporter for MLB.com based in Phoenix. Follow him on Twitter @JesseSanchezMLB and Facebook. This story was not subject to the approval of Major League Baseball or its clubs.