Tomas riding an unbelievable power surge
With 2 more vs. Mets, D-backs slugger has 12 homers in last 19 games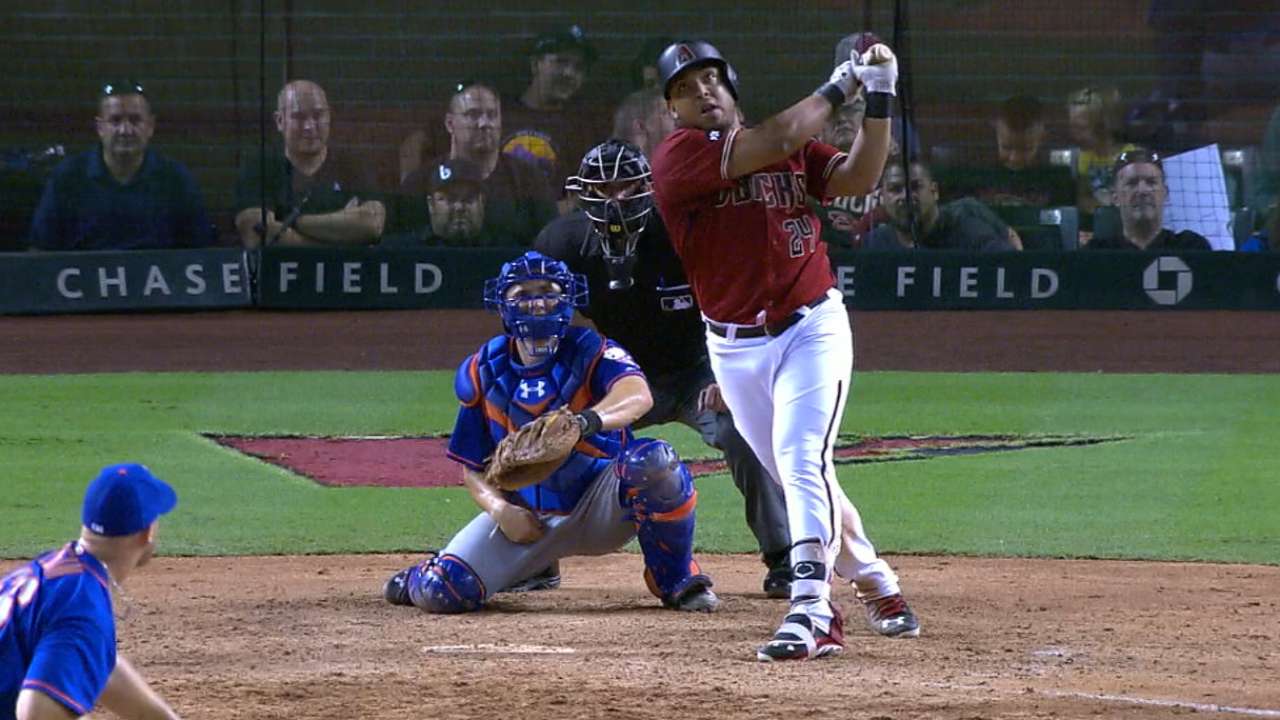 PHOENIX -- D-backs outfielder Yasmany Tomas is following the same routine when he arrives to the ballpark -- watching video of that night's opposing starter, hitting in the cage shortly before first pitch and taking the field more comfortable than he has in the past.
He's getting the same results, too. Right now, that's one homer after another. Tomas crushed two more long balls in Wednesday night's 13-5 win over the Mets at Chase Field, taking the team lead with 25 home runs on the season.
"I recognize the ball better right now," Tomas said through an interpreter. "The swing is pretty comfortable right now, and I hit the ball with good power."
Tomas went 3-for-4, also tallying his first triple of the season and a career-high six RBIs. He hit a solo shot in the fourth and a three-run homer to straightaway center field in the eighth.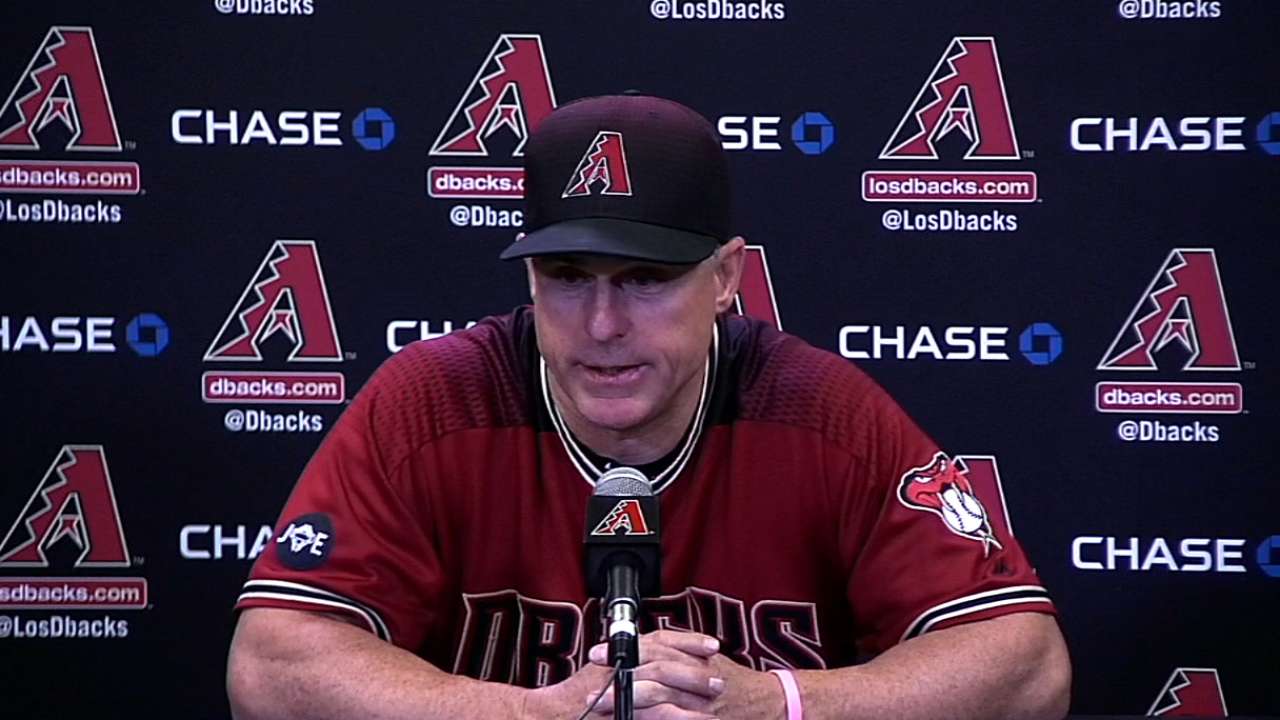 Tomas hit four homers with nine RBIs in three games as the D-backs took the series vs. the Mets, going deep in every game. He has eight home runs in his last 10 games and 12 over his last 19. He leads the Majors with seven multihomer games, tied for the second-highest single-season total in team history with Steve Finley, trailing only Luis Gonzalez (eight). Four of Tomas' multihomer efforts have come in his last 19 games.
"He looks good at the plate. He's getting the right pitches to hit, and that's big for him," manager Chip Hale said. "He's very comfortable. He's starting to get back to feeling good about himself and taking advantage of some pitches that are up in the zone. That's what good hitters do."
There were lofty expectations for Tomas after he signed a six-year, $68.5 million deal prior to the 2015 season when he arrived from Cuba. He only hit nine homers last season, but he's now showing the power stroke the D-backs felt he had.
"A lot of people put that money tag on somebody who's just coming over," said outfielder Rickie Weeks Jr., who also hit a pair of homers on Wednesday. "It's a learning curve for everybody, but I'll tell you what, the man has tools and he's going to be a great player. And I think he is a great player already."
Jake Rill is a reporter for MLB.com based in Phoenix. This story was not subject to the approval of Major League Baseball or its clubs.