AL Central woes hindering White Sox
Eaton points to inconsistency as main culprit for team's struggles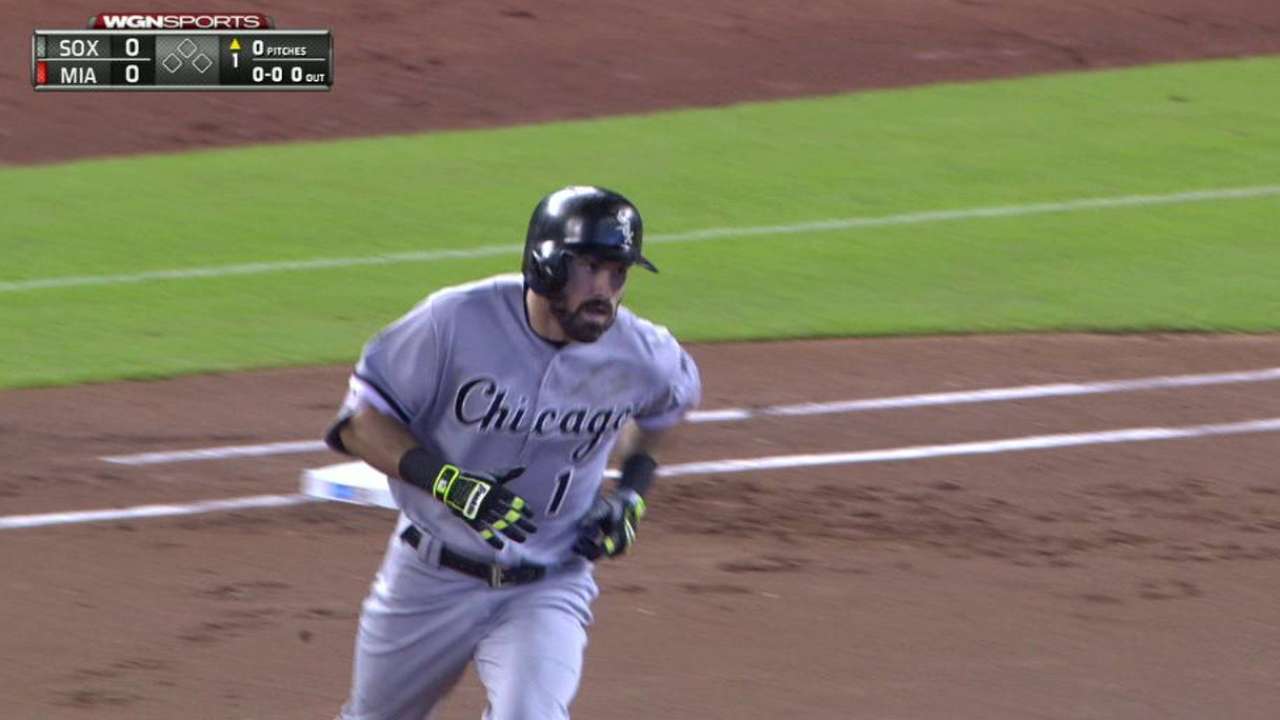 CLEVELAND -- To win the American League Central, as would be the desired White Sox goal, a team has to win within the AL Central. And for the past four seasons, that accomplishment has eluded the South Siders.
Since the start of the 2013 campaign, the White Sox have a 110-165 mark against division opponents entering Wednesday. That record remains a dismal 51-72 over the past two seasons, when the White Sox specifically were built to contend.
Why has this team struggled so much in the AL Central? As the old saying goes, if the White Sox had clear-cut solutions, they would have fixed the problem. But right fielder Adam Eaton has one idea.
"You've heard me say it a million times: Anybody can do it for a day or for a week or for a month. It's consistency," Eaton said. "You look at some of the greatest teams since I've been around, the Cardinals and the Giants.
"They are consistent. They play good defense. They pitch the ball well. They win games they are supposed to win. There are a lot of games this year, I would say a dozen or so games, that we should have won where we left 15 guys on base, 12 guys on base, or defensively we weren't solid or our bullpen didn't close the door. You can point fingers at everybody, and just top to bottom, we have not been consistent.
"We have not been as solid as we need to be. That's how good teams play. Look at the Royals the last two years: solid defense and their bullpen has been solid. They have had good pitching and scored enough runs, but they consistently did it day in and day out."
The White Sox Central struggles are especially pronounced against the Royals and Indians, as the following records indicate:
vs. Cleveland
2013: 2-17; 2014: 9-10; 2015: 10-9; 2016: 2-8
vs. Detroit
2013: 7-12; 2014: 9-10; 2015: 9-10; 2016: 5-8
vs. Kansas City
2013: 9-10; 2014: 6-13; 2015: 7-12; 2016: 3-9
vs. Minnesota
2013: 8-11; 2014: 9-10; 2015: 6-13; 2016: 9-3
"Even with Kansas City, we've had our shots," White Sox manager Robin Ventura said. "We've had some leads. Those have been gut-punches. With [the Indians], they've just outplayed us. Any time you have that in your division it hurts, because you're going to play them so much and to gain ground is really tough if you're losing head to head."
Eaton pointed that finger of inconsistency back at himself, but added the White Sox "are as talented as anybody in the league.
"Talent can only get you so far," Eaton said.
Extended inconsistency such as the above example usually leads to changes. Eaton had no guess at that possibility, but stressed winning as the focus for all involved.
"I want to win," Eaton said. "I want to win now, tomorrow, this year and next year. I want to win every single day. So whatever needs to happen in order for that to happen, I'm on board, whatever it takes."
Scott Merkin has covered the White Sox for MLB.com since 2003. Read his blog, Merk's Works, follow him on Twitter @scottmerkin, on Facebook and listen to his podcast. This story was not subject to the approval of Major League Baseball or its clubs.