Latest HR puts Sanchez in Yanks' record book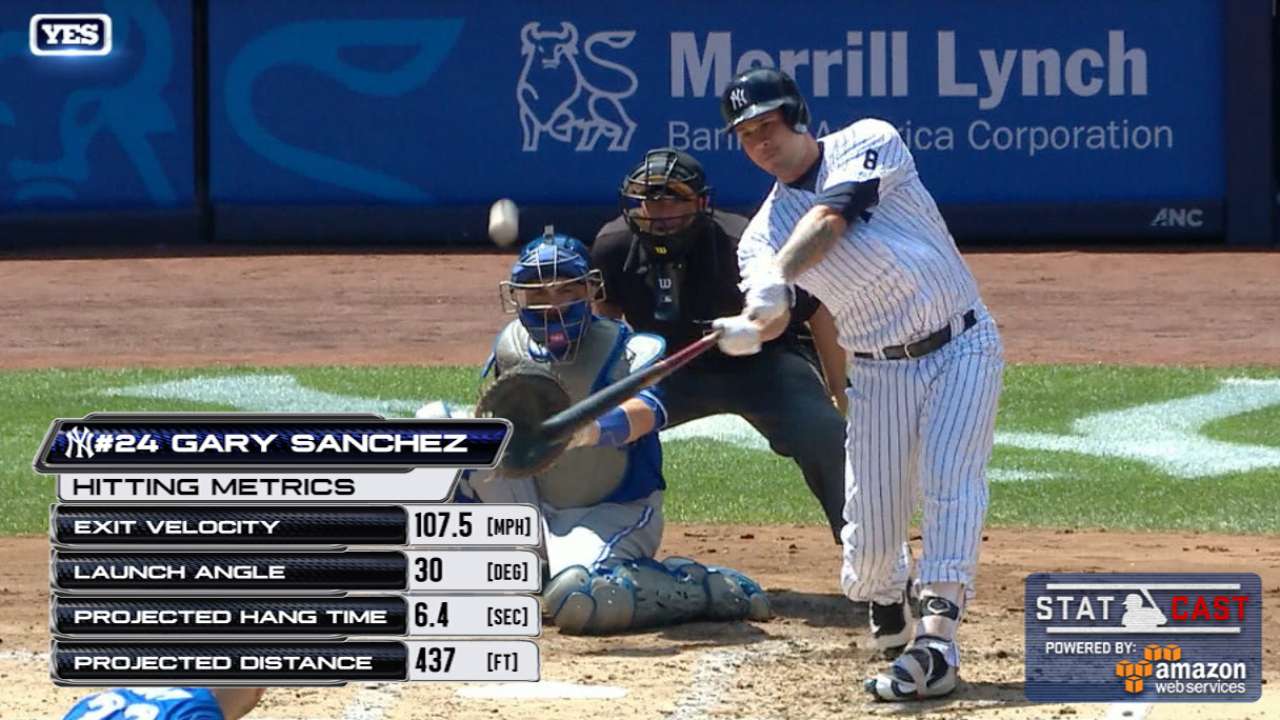 NEW YORK -- With the weeks that Gary Sanchez and Aaron Judge have had, it's been hard to update the Yankees' record book fast enough.
In the Yankees' 7-4 loss to the Blue Jays Wednesday afternoon, Sanchez made the most recent contribution. Leading off the bottom of the second inning with his team trailing, 3-0, Sanchez uncorked his fifth home run of the season, a solo shot to center field that landed atop the netting above Monument Park. The home run was Sanchez's fourth in as many games and made him just the third Yankee ever to hit five home runs in his first 15 career games, joining Steve Whitaker in 1966 and Shelley Duncan in 2007.
"When I go out there, I'm not thinking of hitting home runs," Sanchez said through an interpreter. "The mentality is to go out there and just put a good swing on the ball. Fortunately, a lot of good things are coming out and I'm hitting the ball pretty good right now."
• Girardi hints Sanchez may be primary catcher
Sanchez's achievement Wednesday capped a six-game homestand that began with Alex Rodriguez playing his final game in pinstripes, but became defined by the emergence of the "Baby Bombers," a group made up of -- for now -- Sanchez, Judge and Tyler Austin. They combined to hit seven home runs in the last five games of the homestand, two of which were back-to-back shots from Judge and Austin in their first respective Major League plate appearances.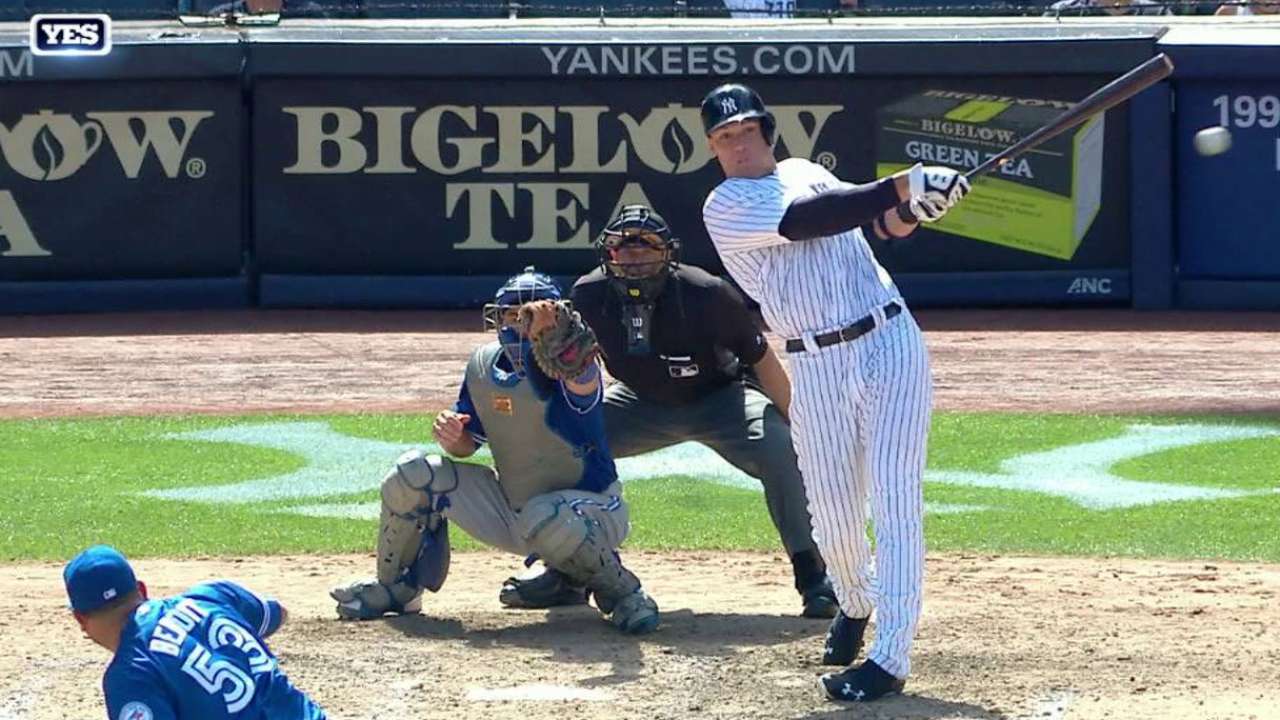 To Judge, who went 2-for-4 with an RBI out of the No. 5 hole Wednesday, the quick successes experienced by the trio is encouraging.
"It's exciting, man," Judge said. "You want everybody to do well. Seeing Gary, Tyler, everybody doing well like that, it's amazing, you know? Some of the veterans here, too, getting their jobs done too. It's exciting. We're right where we want to be. We've just got to keep winning some ballgames."
Nick Suss is a reporter for MLB.com based in New York. This story was not subject to the approval of Major League Baseball or its clubs.