Yankees' shaky defense opens door for Jays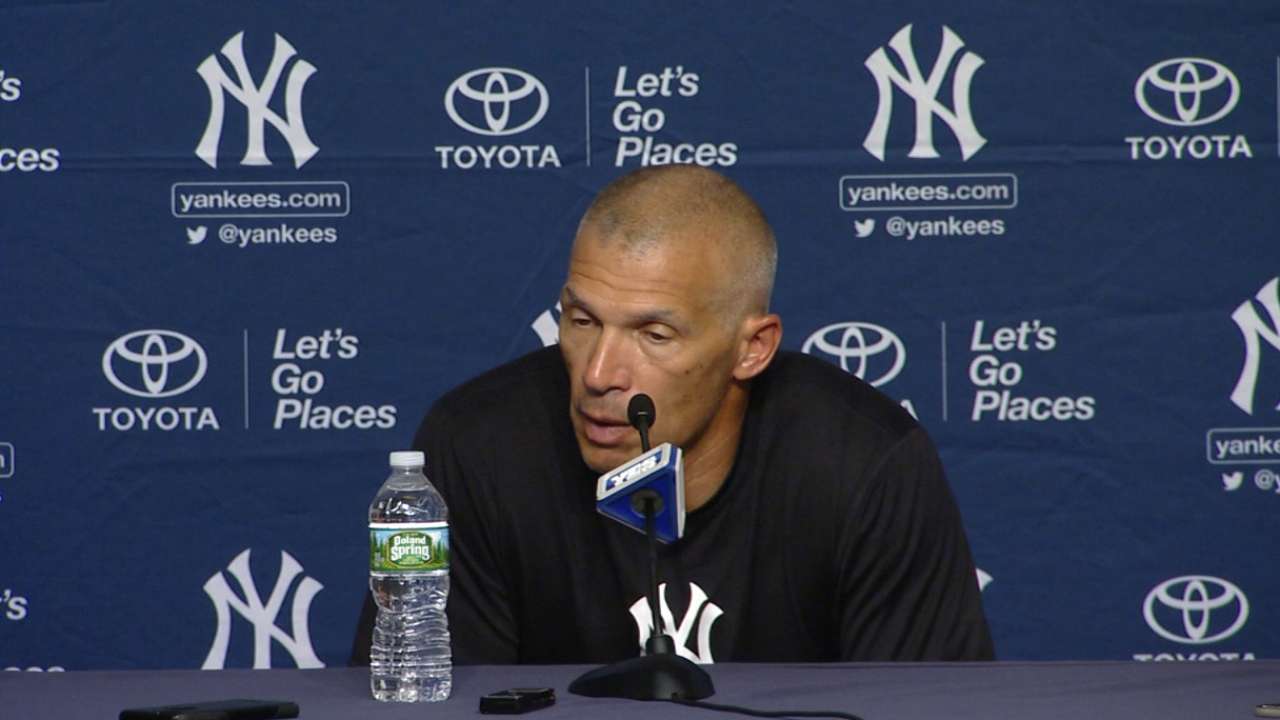 NEW YORK -- At first glance, it will look like the Yankees' 7-4 loss to the Blue Jays on Wednesday was mostly on CC Sabathia. He allowed seven earned runs, after all.
Sabathia did make mistakes, like the 0-1 sinker that Melvin Upton Jr. deposited over the right-field wall in the fifth. But before that, Sabathia was the unlucky recipient of some questionable defense that allowed Toronto to claim easy bases. It wasn't Sabathia's finest performance, but part of the struggles were out of the big lefty's control, according to manager Joe Girardi.
"I don't think its seven earned runs, I look at it as probably four," Girardi said. "I know how scorekeepers do it, but there's no reason we should've given up more than four today. We had a tough day defensively that cost us."
Sabathia pitched well over his past two starts, allowing three earned runs apiece in outings of 5 2/3 innings and six innings. Then he breezed through the Blue Jays in the first inning Wednesday.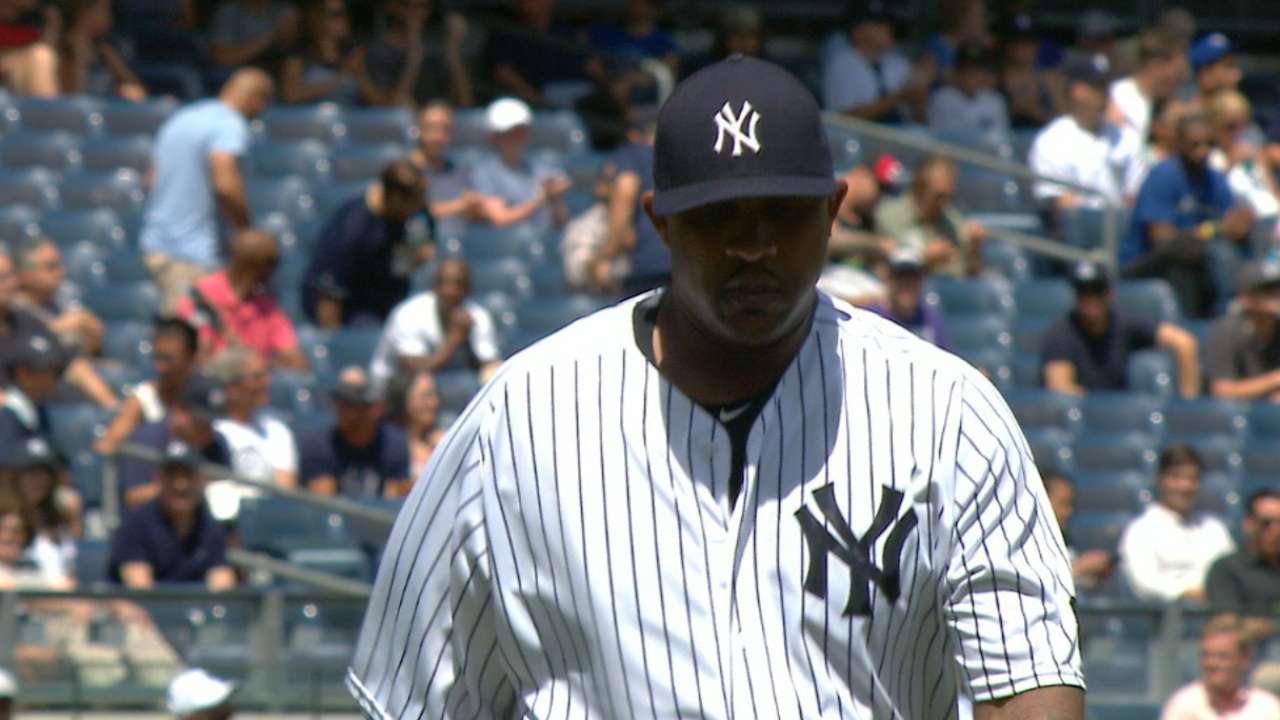 Toronto scored three runs in the second, though the Yankees stayed within striking distance with solo shots from Gary Sanchez in the bottom of the frame and Starlin Castro in the fourth.
In the fifth, though, the Yankees' defense faltered.
Devon Travis led off with an infield single, and then advanced to second on a grounder off the bat of Josh Donaldson to third. Chase Headley fielded the ball, but his forceout throw to second was late.
"You got to know the speed of the runner," Girardi said.
The Yankees finally sent Travis to the dugout when the next batter, Edwin Encarnacion, sent another grounder to Headley, who stepped on the bag. His throw to first, though, sailed over first baseman Tyler Austin's head, allowing Donaldson to advance to third.
Donaldson scored on a single from Russell Martin, and then the Jays broke the game open with Upton's three-run blast.
"They're one of the best offensive clubs in the league, and they made us pay for it," Headley said. "It was a big part of the game and unfortunately I wasn't able to come up and make a good play."
The loss came with a measure of personal accomplishment, as Sabathia recorded a season-high 12 strikeouts. It was bittersweet, though, as he became the second pitcher in Yankees history to allow at least seven runs while striking out at least 10. The other was Red Ruffing in 1934.
With the Yankees' starting rotation in flux -- Chad Green and Luis Cessa are rookies, while Nathan Eovaldi is out for the season and possibly next with Tommy John surgery scheduled -- Sabathia has been one of Girardi's more reliable options.
"I got to do a better job of not giving up the three-run homer to compound everything," Sabathia said. "It's a team game, and we're in it together."
Joshua Needelman is a reporter for MLB.com based in New York. This story was not subject to the approval of Major League Baseball or its clubs.