Farquhar wows Rays in outfield during BP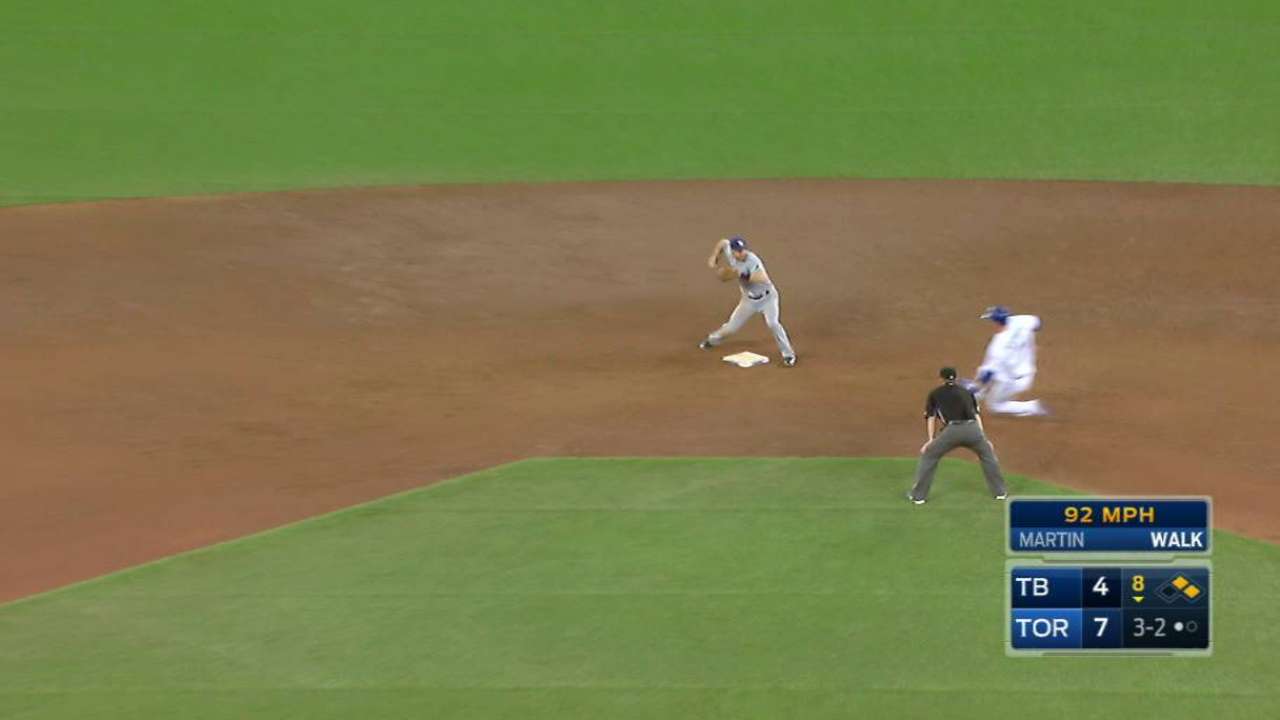 ST. PETERSBURG -- Before reliever Danny Farquhar joined the Rays this season, he considered himself to be the best at shagging fly balls in batting practice. When he was with the Mariners, it was kind of his thing. Farquhar would patrol center field like it was his everyday job, going after anything in his direction.
Now Farquhar has competition with Rawlings Platinum Glove Award winner Kevin Kiermaier, and the right-hander is only the second best. But while everyone else is lounging around in the outfield and tossing balls back into the infield, Farquhar is getting a workout and opening everyone's eyes in the process.
"It's my time to enjoy myself, have fun, try not to get hurt, stay athletic," Farquhar said. "We need that sometimes. A little exercise, you know. It's more fun than anything."
Farquhar has struggled on the mound for the Rays this season, posting a 5.51 ERA over 16 1/3 innings. He's shuttled back and forth between Tampa Bay and Triple-A Durham, but he posted consecutive perfect innings in his past two outings entering Wednesday. Almost as impressive, though, was a leaping homer-robbing catch in center field during batting practice on Monday.
Kiermaier saw it as he was walking back to the dugout. He pointed out to Farquhar and shouted, "I see you."
"If we ever need an extra outfielder for defensive purposes, he's the guy," Kiermaier said. "He can run it out there and catch it. It's impressive. It really is."
Farquhar was an outfielder in high school, and he claims he was a star.
"I was a stud in high school," Farquhar said. "Go back and look at all the stats. I was the best."
Once Farquhar got to college, he focused solely on being a pitcher, but he never fully gave up on the outfield.
As Farquhar was describing his fielding prowess in the clubhouse before Wednesday's game against the Padres, Kiermaier overheard the righty and started lining up all his Gold Glove Awards on the clubhouse floor for Farquhar to see. It was a joking, friendly reminder that though Farquhar is good, he won't be the best as long as those two are teammates.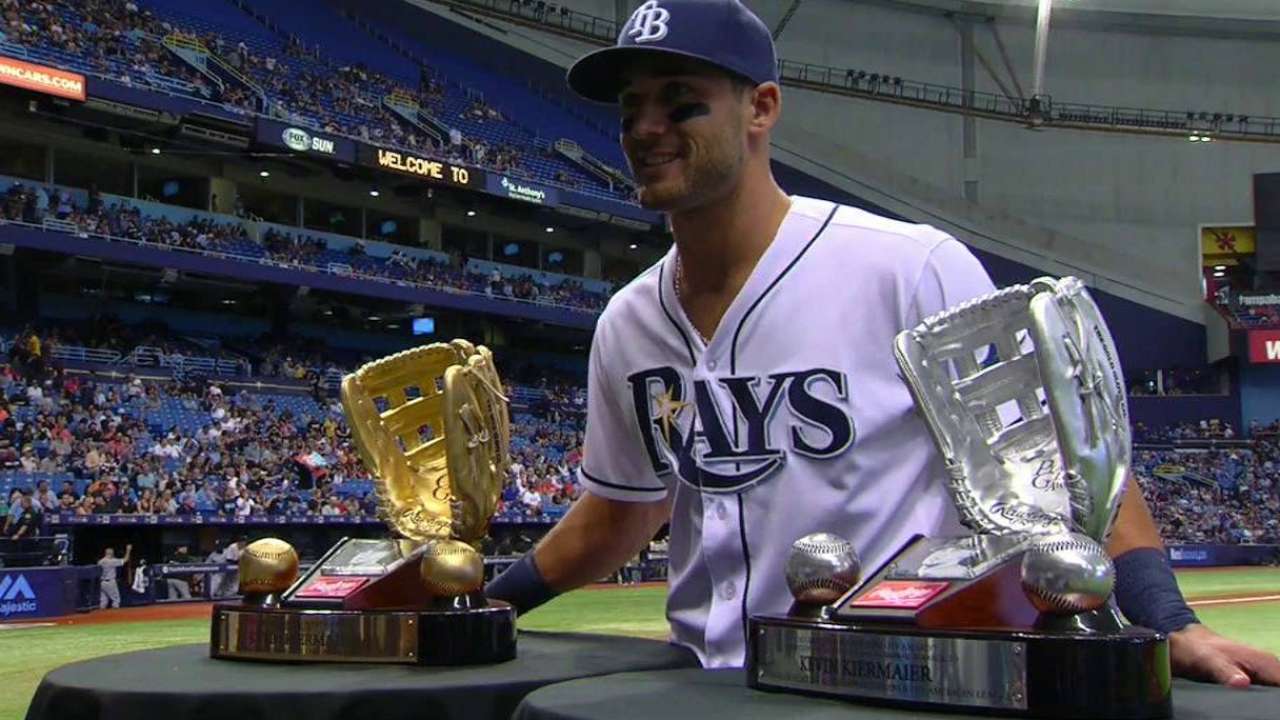 "I used to be the best, but then I got traded to the Rays," Farquhar said. "And Kevin Kiermaier is here. I wish we would [make it a competition], but he's out of my league."
Sam Blum is a reporter for MLB.com based in Tampa. This story was not subject to the approval of Major League Baseball or its clubs.