MLB.com Columnist
Anthony Castrovince
Miller brings unique relief perspective to Tribe
Newly acquired lefty effectively working high-leverage but non-closer situations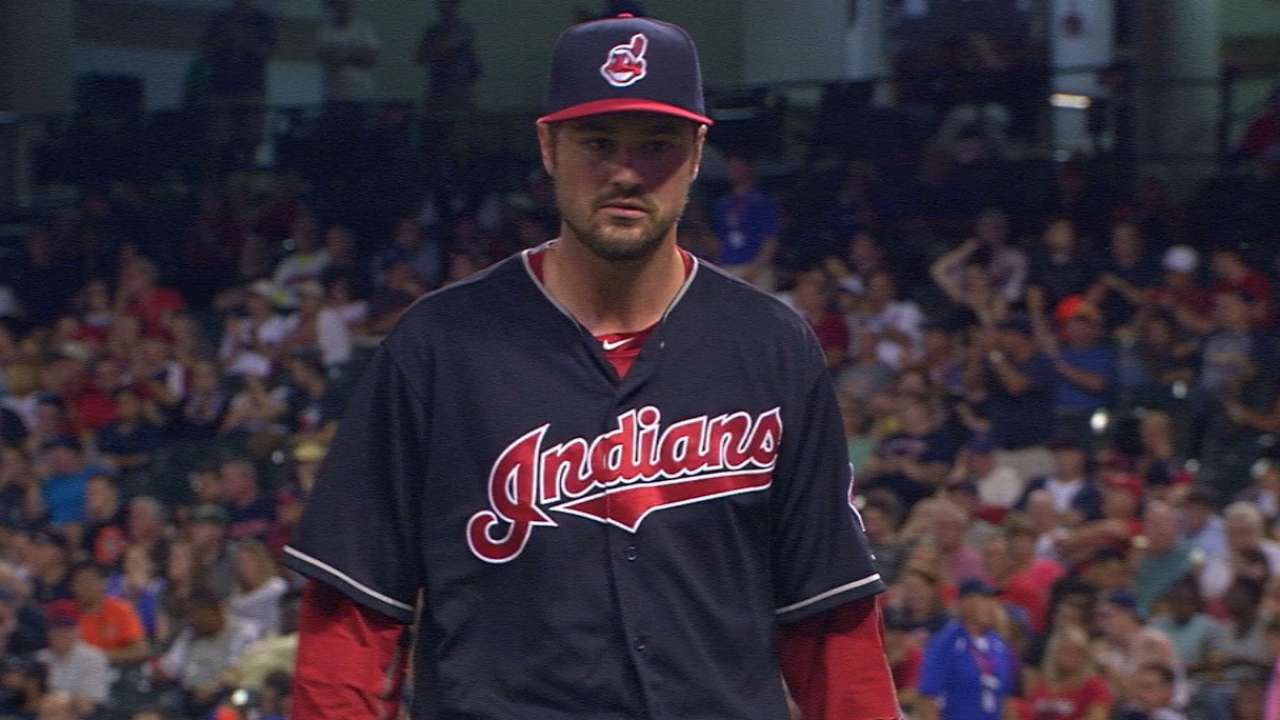 CLEVELAND -- There he was again Tuesday night at Progressive Field. The 6-foot-7 physical embodiment of what has been a long-standing but infrequently applied assertion of the sabermetric community.
Andrew Miller was summoned by Terry Francona in the seventh inning of a tight game against the White Sox. He proceeded to retire each of the six batters he faced to contribute to the Indians' 3-1 win over the White Sox, and it took him all of 16 pitches to do it.
Once again, a man whose appearance is dictated not by rigid role but by in-game reality had done what he was acquired to do: Get the big outs, whenever they happen to be needed.
"We're at a point in time where you don't have to be recognized as a closer to be an important part of the team," Miller said. "The goal here is to win games."
Miller has made seven appearances for the Indians since the July 31 all-in trade with the Yankees that brought him to Cleveland. And though closer Cody Allen admirably agreed to step aside if and when Francona felt Miller was the better closing fit, Miller has made just one of those appearances in the ninth inning.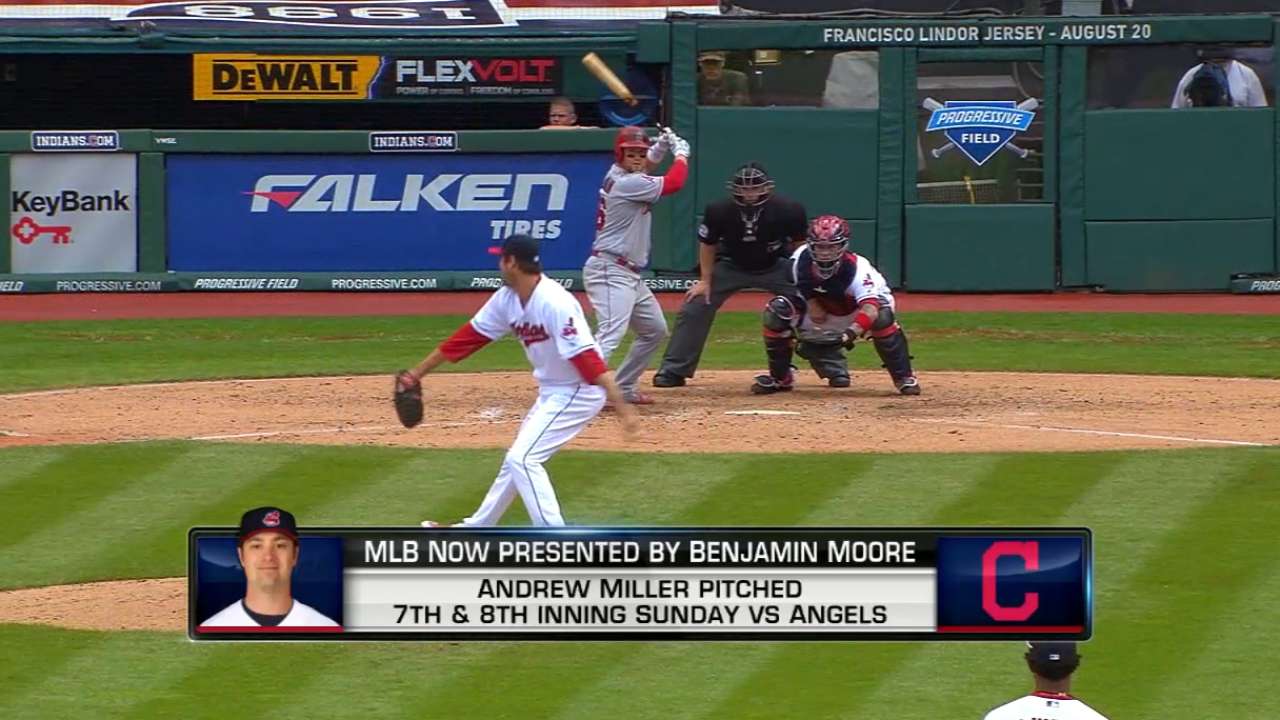 For the Indians, acquiring Miller has been the pitching equivalent of acquiring a slugger whose only plate appearances come with runners on and the game on the line. Miller has worked in the eighth, the seventh, the sixth and, if he happened to jump into the fray in the fifth one day, would anybody be shocked?
"We try to use him when it makes the most sense," Francona said.
Makes sense.
And because, in this particular case, sense outweighs sensitivity, there is some argument to be made that Miller has been the Trade Deadline's biggest pickup to date.
Small sample, sure, but as of this writing, Miller, in just those seven appearances, has accumulated a higher Win Probability Added (WPA) mark for his new club than any other guy who changed hands in those frantic final 48 hours before the Deadline.
That's a credit both to Francona's embrace of the concept of high-leverage relief usage and Miller's ductile demeanor.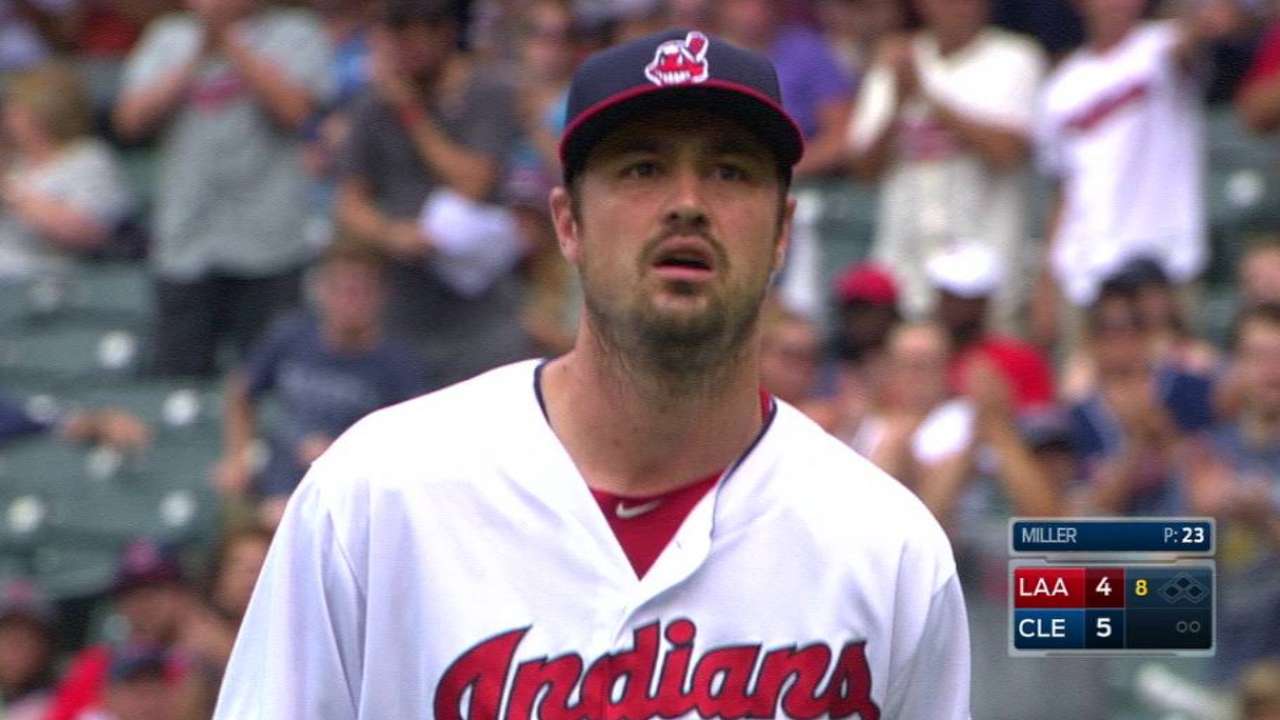 "Tito's good at what he does," Miller said. "I'm going to go along with it and do whatever I can to help the team."
Miller has done that. Though we could cite his .103 average against or 11:1 strikeout-to-walk ratio as evidence of his effectiveness with his new club, it's more meaningful to note that, according to FanGraphs, he's been responsible for a 0.54 mark in WPA, a stat that aims to measure a player's contribution to the outcome of a particular game.
For the full season, Miller's 3.44 WPA ranks only behind that of the Orioles' Zach Britton (4.52) and the Dodgers' Clayton Kershaw (3.72).
Just to put Miller's instant impact on the Indians into some type of context, Jonathan Lucroy, who rejected a trade to the Tribe and instead went to Texas, has been a boon to the Rangers as an everyday catcher with a 1.073 OPS. But his WPA with his new club, 0.3, is behind that of Miller. Craig Kimbrel is one of the game's great closers, but his WPA for the entirety of his first season with Boston is 0.52.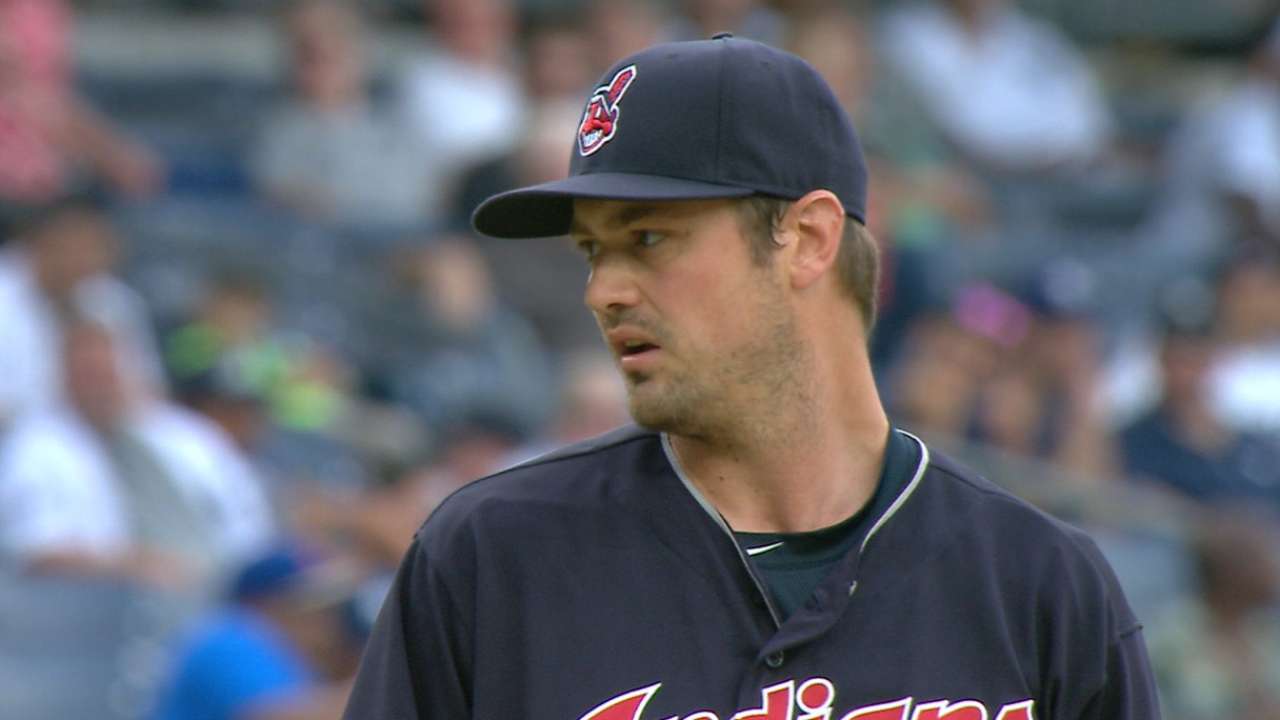 Because established closers rarely if ever move away from the ninth-inning terrain, their value is limited to the number of save situations that present themselves. And even then, not all saves are created equal, because nailing it down against the bottom of the order is not the same as doing so against the meat in the middle.
To that point, consider the percentage of all plate appearances made by Nos. 2-4 hitters by inning:
6th: 36.4 percent
7th: 29.9 percent
8th: 33.7 percent
9th: 29.1 percent
So pitchers actually are more likely to face a team's best batters in the sixth, seventh and eighth inning than in the ninth, which is why the so-called statheads have long advocated for managers to be less stringent in their usage of the best relievers.
Alas, things don't always work out as well on the field (or in the clubhouse) as they appear on a spreadsheet.
Saves aren't the free-agent financial factor they once were (witness Miller's four-year, $36 million contract and the recent deals for high-profile setup men like Darren O'Day and Ryan Madson), but they still have an undue impact on a reliever's salary-arbitration profile. And simply from a mental and/or physical preparation comfort level, some guys (Miller's former teammate Aroldis Chapman is one of many examples) prefer to have stability in their usage patterns.
More important, though, there is the fact that warming your best reliever every time a high-leverage situation arises would be physically problematic.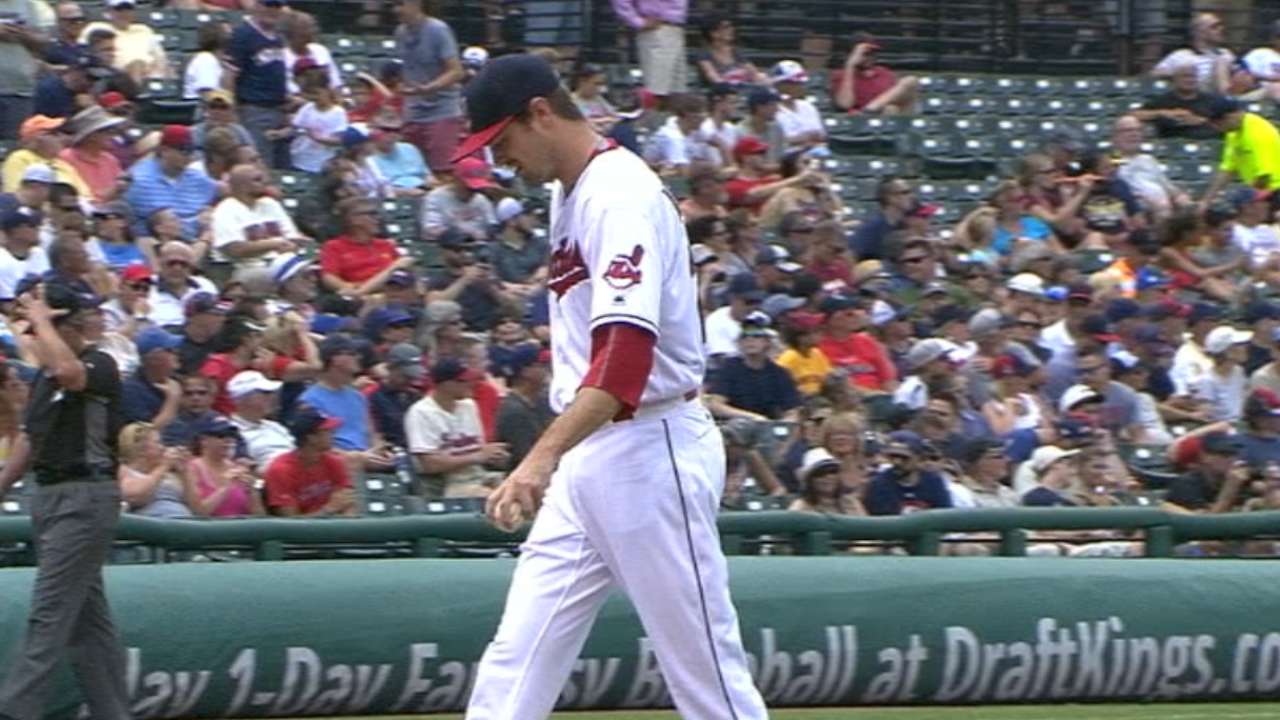 As Buck Showalter, one of the most forward-thinking and bullpen-savvy managers of our time, so eloquently put it when asked about the subject a couple years back, "If you do that every night, your guys aren't going to be able to scratch their rear by July."
Francona agreed.
"I get a little irritated when I hear people say, 'Why didn't he bring this guy in in this situation, because the game was on the line and it was the sixth inning?'" Francona said. "Well, one, that means you have to warm him up, and what if a guy hits into a double play while he's warming? Or what if a guy hits a home run while he's warming? You've warmed up your best reliever and you still have three more innings to go. If that moment [to use him] doesn't come, you can't say, 'Hang on, I'm going to come get you in another hour.'"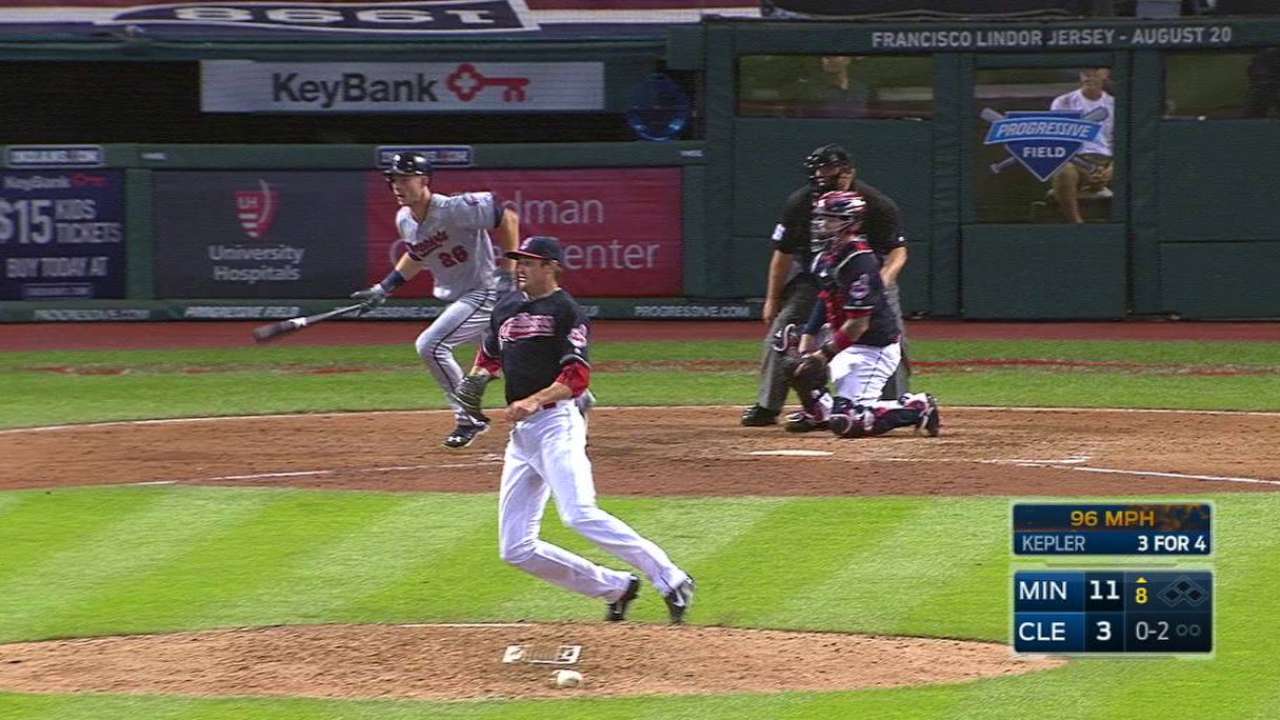 So what the Indians have going for them right now is a perfect, albeit temporary, alignment of events:
• Miller is in the second year of his four-year contract.
• Miller is left-handed and is equally effective against lefties and righties.
• It's the home stretch of the season.
• Miller is down for whatever.
That last point is more important than any other, and Miller looks around and sees a game getting to a point in which more guys are as adaptable as he's been.
"It's a changing landscape," Miller said.
For now, though, Miller is still a special breed. And he's definitely been a special pickup.
Anthony Castrovince has been a reporter for MLB.com since 2004. Read his columns and follow him on Twitter at @Castrovince. This story was not subject to the approval of Major League Baseball or its clubs.