Tight races, Dansby's debut in MLB.TV spotlight
MLB's No. 5 prospect arrives for Braves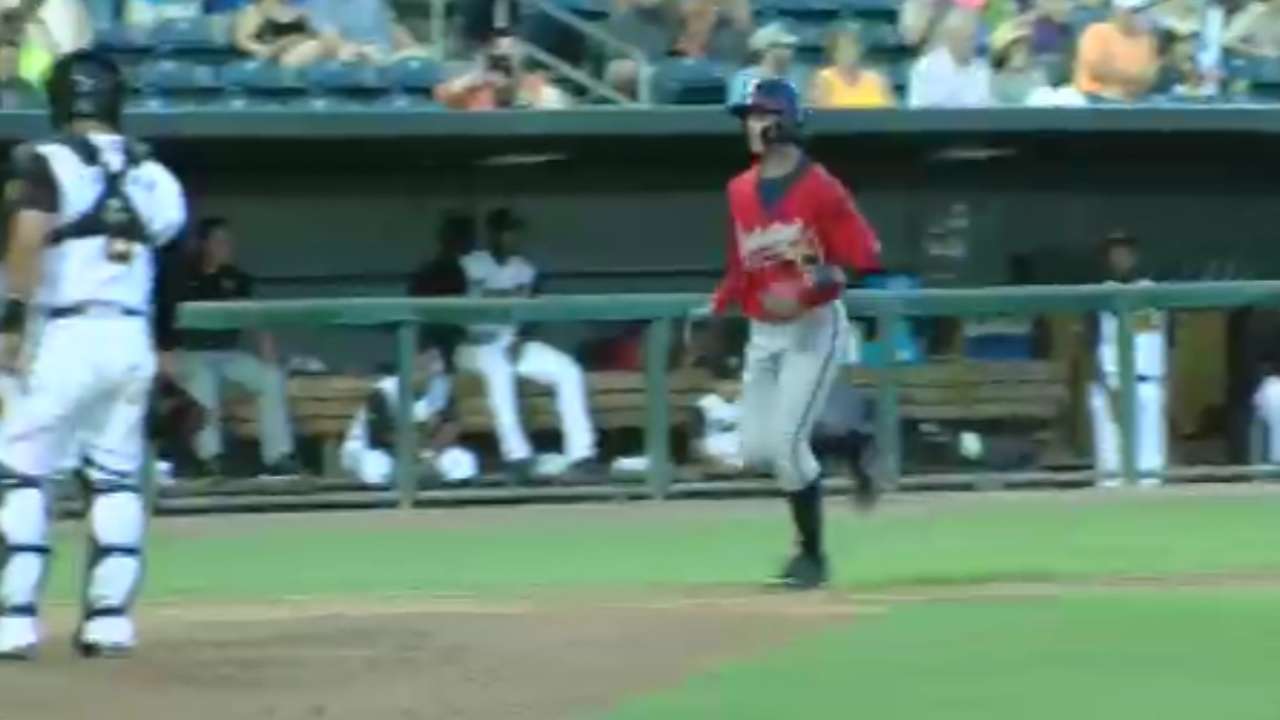 With playoff races heating up around the Majors, today's slate of action includes two crucial matchups in a bunched-up American League East, as well as a battle out West between clubs in the thick of division and Wild Card chases. And in Atlanta, the No. 1 overall pick in the 2015 Draft is set to make his Major League debut just a few miles from his hometown.
The best place to catch all of the action is MLB.TV.
MLB.TV Premium has the same features as last year, and is only $49.99 for the rest of the season. This package has the best value and provides access to more than 400 devices and a free subscription to the MLB.com At Bat Premium app (a $19.99 value). It offers the best picture quality ever -- a new 60 frames per second -- for supported devices. Monthly signups for MLB.TV Premium are $24.99.
The new MLB.TV Single Team package is also available as a $39.99 yearly subscription. You can watch a single team's live out-of-market games in full HD.
Here's what to watch for on Wednesday (all times ET):
Dansby's debut: MIN@ATL, 7:10 p.m.
The much-anticipated Major League debut of Dansby Swanson, the No. 1 overall pick in the 2015 Draft, is set to take place as the Braves host the Twins at Turner Field.
• Braves call up Swanson for debut
Atlanta acquired Swanson in the blockbuster trade that sent right-hander Shelby Miller to the D-backs last December. His spot on the roster was created when the Braves traded shortstop Erick Aybar to the Tigers on Tuesday.
• Swanson brings on-base ability, defense to Braves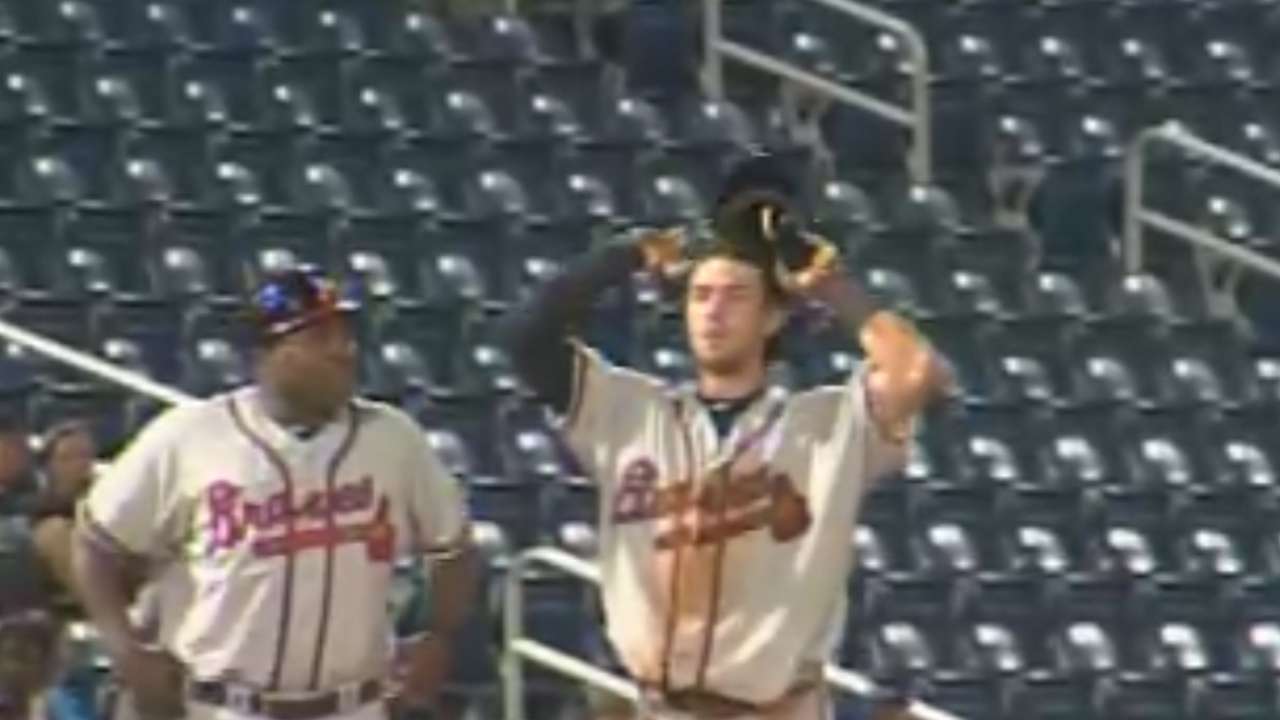 Swanson is the No. 5 prospect in baseball, according to MLBPipeline.com. The 22-year-old shortstop hit .261/.342/.402 with 13 doubles, five triples, eight home runs and 45 RBIs in 84 games for Double-A Mississippi after beginning the season at Class A Advanced Carolina.
Swanson was born in the Atlanta suburb of Kennesaw, Ga., and attended nearby Marietta High School, so he'll be making his big league debut close to home.
Stat that matters:
With his MLB debut, Swanson will join Alex Bregman of the Astros (debuted July 25) as the fastest top two overall selections in the MLB Draft to reach the Majors since Alex Rodriguez and Darren Dreifort, chosen first and second overall in 1993.
Betts besting the Birds: BOS@BAL, 7:05 p.m.
Red Sox right fielder Mookie Betts continued his torrid second-half pace with two more homers on Tuesday night against the Orioles -- he's batting .351 with 10 home runs and 30 RBIs in 28 games since the All-Star break.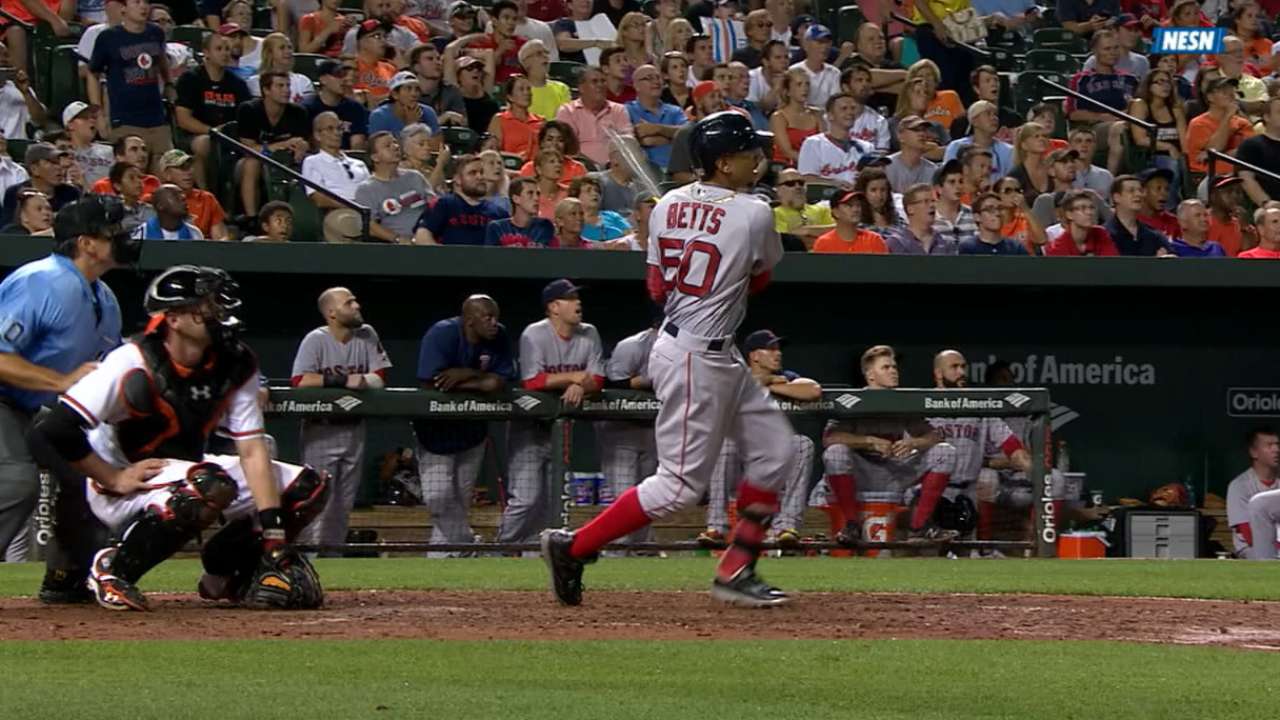 With Baltimore ace Chris Tillman's start pushed back due to shoulder discomfort, rookie right-hander Dylan Bundy will have the tall order of facing Betts and a Red Sox offense that is averaging 7.8 runs per game during a five-game win streak. Bundy has never started against Boston, but has made four relief appearances against the Red Sox -- in six innings, he gave up two runs on 10 hits. Bundy has won all three of his August starts, posting a 1.45 ERA.
Left-hander David Price starts for the Red Sox. In two starts against Baltimore this season, he's 0-1 with a 5.54 ERA. In eight career starts at Camden Yards, however, Price is 4-0 with a 3.24 ERA.
Stat that matters:
Eight of Betts' 28 home runs this season have come at the Orioles' expense, and seven of them have come at Camden Yards. He's the first visiting player to ever hit seven homers in that ballpark in a single season. Overall, Betts is batting .476 with 13 RBIs in five games there in 2016.
Bucs seek sweep by the Bay: PIT@SF, 3:45 p.m.
As the Giants continue to battle the Dodgers for supremacy in the National League West, the Pirates are chasing the Giants and Cardinals in a tight NL Wild Card race.
Since being traded to the Pirates by the Yankees, right-hander Ivan Nova has pitched well for Pittsburgh -- he goes for his third win in three starts for the Bucs at AT&T Park, and so far has posted a 2.92 ERA with his new club.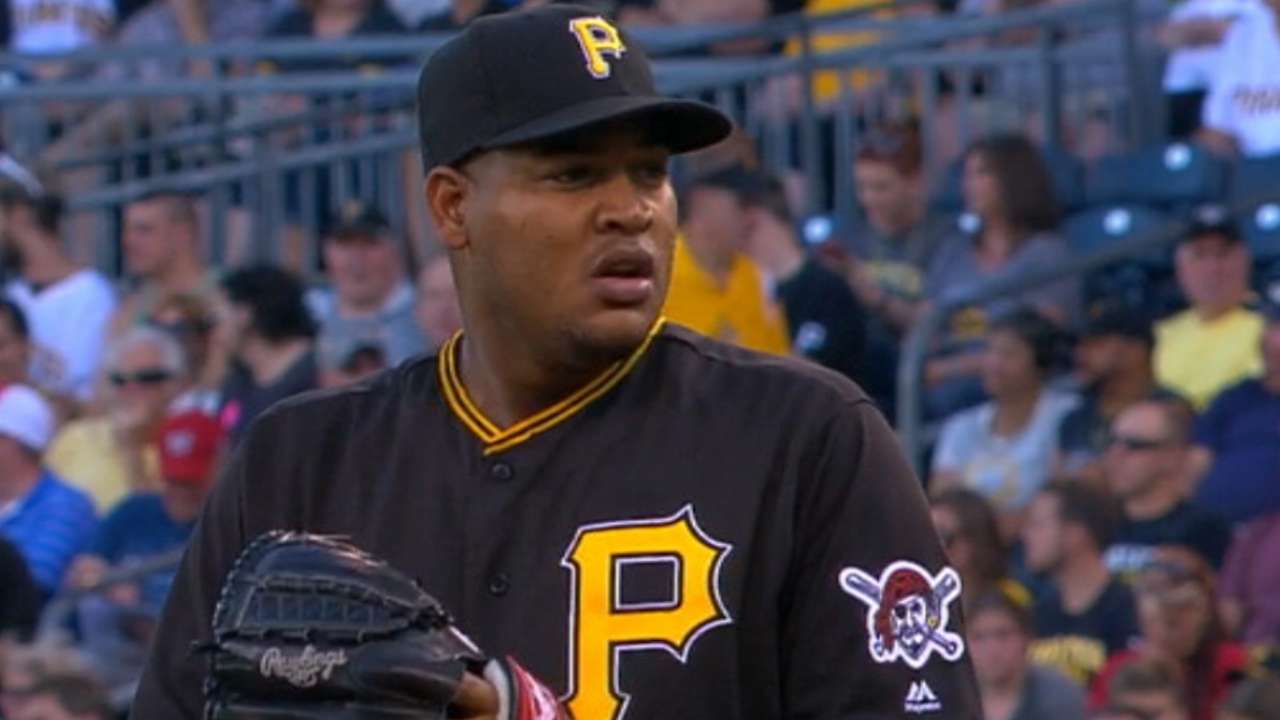 Veteran right-hander Matt Cain starts for San Francisco, still searching for the consistency that has eluded him over the past several seasons as he's dealt with multiple injuries. Though he hasn't faced Pittsburgh this season, Cain has a 3.04 career ERA against the Pirates, his second-lowest career ERA against any opponent.
Stat that matters:
The Pirates are batting 16 points higher in day games than in night games this season, hitting .269 during the day compared with .253 in contests at night.
Manny Randhawa is a reporter for MLB.com. Follow him on Twitter at @MannyRsports This story was not subject to the approval of Major League Baseball or its clubs.