Shipley's night quickly unravels against Mets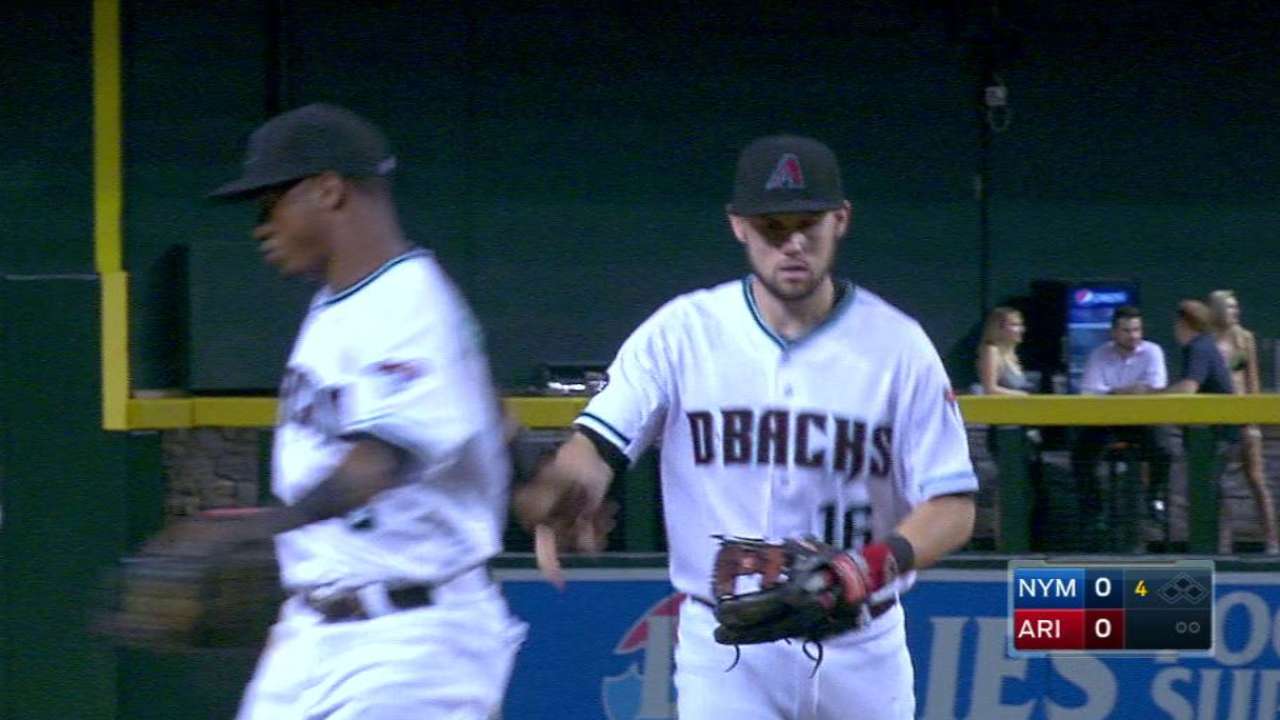 PHOENIX -- For four innings, D-backs rookie right-hander Braden Shipley was handling the Mets again. After throwing seven scoreless innings against them five days prior, the 24-year-old had a shutout going with eigth straight batters retired against the defending National League champions.
But in the fifth inning of Tuesday's 7-5 loss at Chase Field, it unraveled for Arizona's No. 1 prospect. Shipley allowed seven runs (six earned) on 10 hits and was chased before recording an out in the sixth.
"Obviously he started off really well, doing the same thing, throwing a lot of strikes, keeping the ball down, a lot of ground balls, not real hard contact," manager Chip Hale said. "And then it seemed like they just knew what was coming. It almost seemed like they got something on him. He just got the ball up and wasn't locating like he had."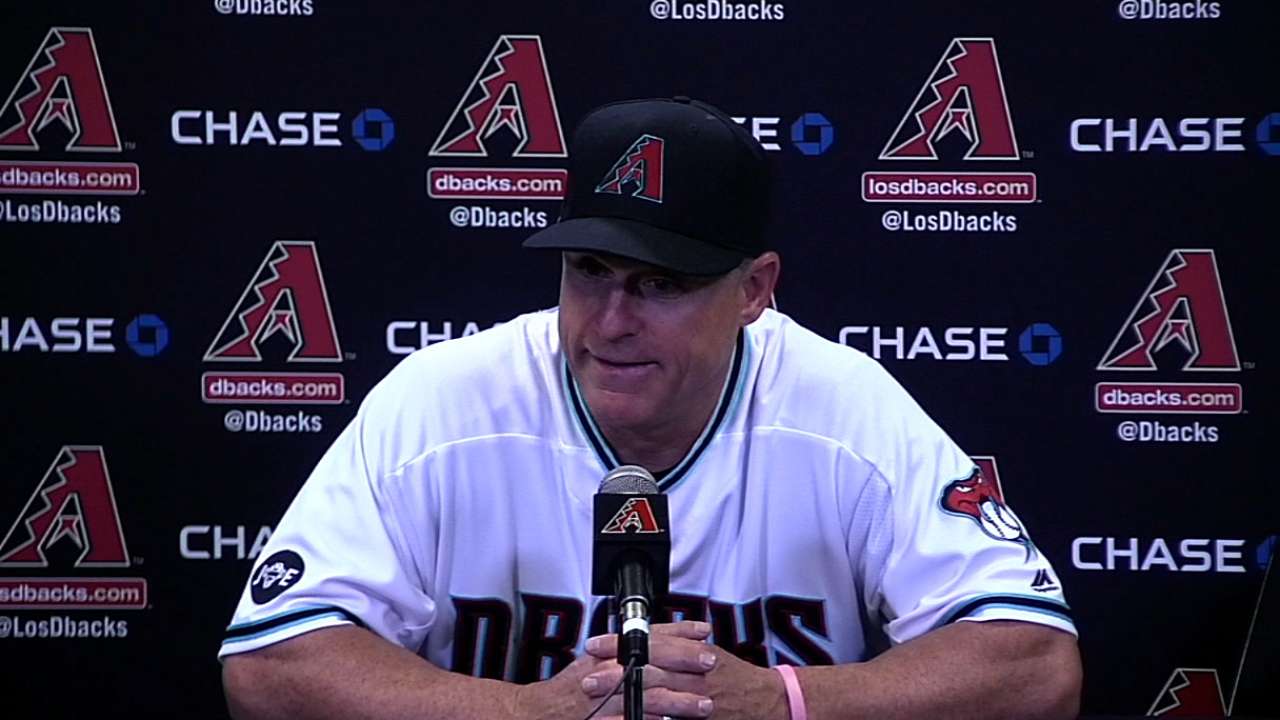 Shipley allowed an RBI double to Alejandro De Aza, beginning the Mets' three-run rally in the fifth. He surrendered the lead on a two-run homer to New York starting pitcher Noah Syndergaard.
Hale opted to let Shipley bat in the bottom of the fifth and return to the mound to begin the sixth. If Hale knew what would happen next, he said he would not have made that same decision.
Kelly Johnson hit a homer to open the sixth, followed by a single from T.J. Rivera and another RBI double by De Aza. Another run scored after Shipley exited, and he was tagged with the most runs he's allowed in five starts since he was called up on July 25.
Shipley had a 0.95 ERA over his previous three outings, but a second consecutive start against the Mets ended the right-hander's recent string of success.
"Guys remember you, you're fresh on their brain, but I felt confident coming into tonight," Shipley said. "I really didn't want to change anything, just keep going after guys and attacking, just let all my pitches work. I felt like they were early in the game."
Jake Rill is a reporter for MLB.com based in Phoenix. This story was not subject to the approval of Major League Baseball or its clubs.