Blue Jays-Yanks enters rain delay in 5th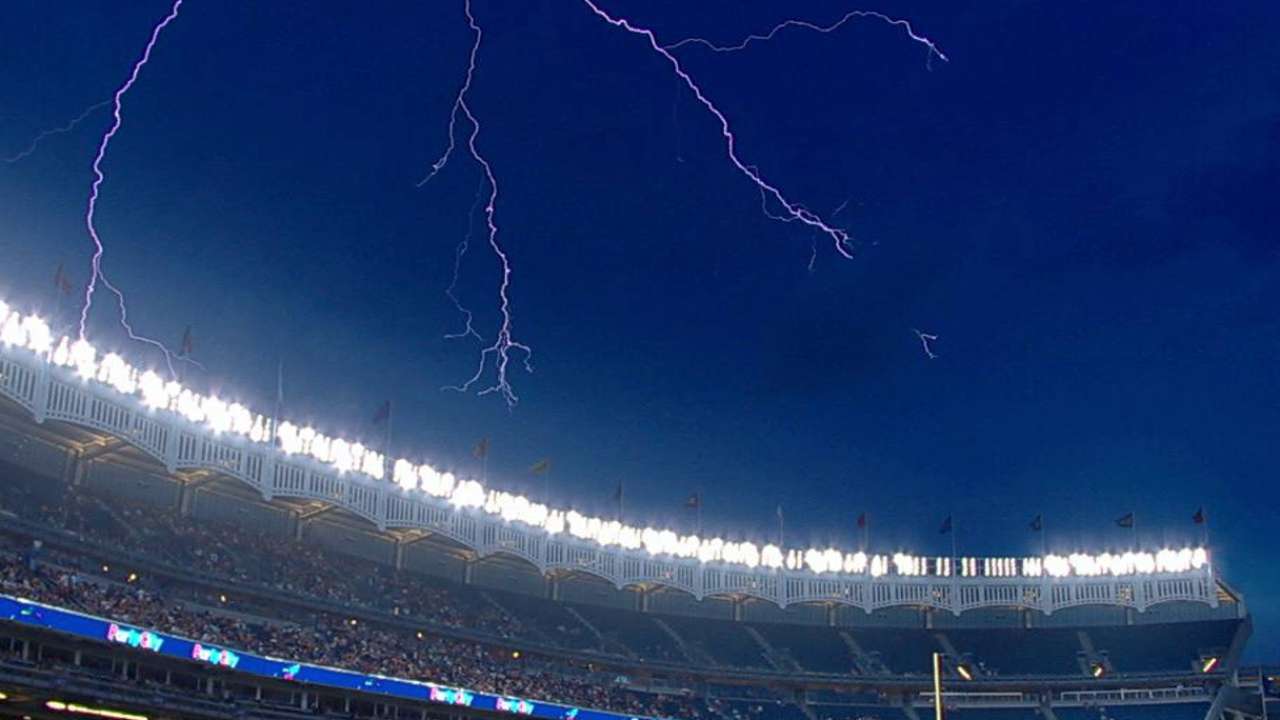 NEW YORK -- Tonight's game between the Blue Jays and Yankees at Yankee Stadium entered a rain delay after the top of the fifth inning.
With the Yankees leading, 5-0, after two home runs from rookie catcher Gary Sanchez and another by shortstop Didi Gregorius, the skies opened up, bringing the tarp onto the field and putting the game in a rain delay. It's an official game since the Yanks are leading after 4 1/2 innings. There was no word on when the game will resume.
Nick Suss is a reporter for MLB.com based in New York. This story was not subject to the approval of Major League Baseball or its clubs.