Cessa joining fellow rookie Green in rotation
Right-hander will make first big league start Saturday vs. Angels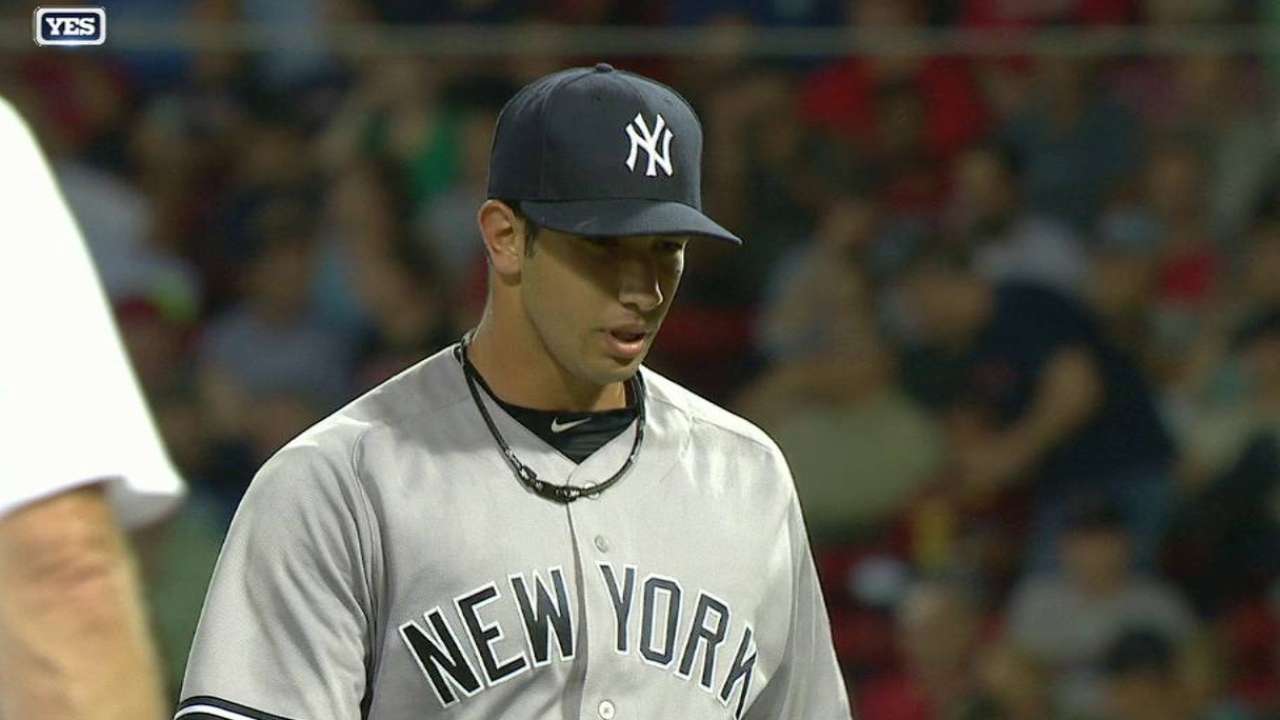 NEW YORK -- He boarded the subway late Monday after a hard night's work. Chad Green had dazzled at Yankee Stadium against the Blue Jays, and now his wife and Luis Cessa joined him on the way back to the hotel.
Cessa and Green will always be linked, in some regard, having been acquired together by the Yankees last December from the Tigers for Justin Wilson. They didn't meet until after the trade, and began fostering a relationship in Spring Training that blossomed at Triple-A Scranton/Wilkes-Barre this season.
As the train whipped through New York, the two right-handers took note of their current situation. Sure, none of the other passengers recognized the pair of Major Leaguers. But after years in the Minors, both are now in the Yankees' rotation, with Cessa set to make his first career start on Saturday against the Angels. It's an opportunity Cessa isn't taking for granted.
"I am really excited because it's my first start in the Majors," Cessa said Tuesday afternoon. "I'm working really hard to stay as a regular starter, maybe continue as a starter with the team. That is my goal right now."
It's a goal that he seemed less likely to meet at times. Cessa made the Yankees out of Spring Training, but he was sent down after one relief appearance: He pitched two innings on April 8 and allowed one earned run on two hits.
He was sent to Triple-A, where he crossed paths with Green again. Both have been sent up and down several times this year, with Green making spot starts and Cessa pitching out of the 'pen. They now find themselves playing prominent roles on a Yankees team chasing a Wild Card spot.
Green's latest audition went well. He took a perfect game into the fifth and struck out 11 in six scoreless inning against Toronto. Now it's Cessa's turn.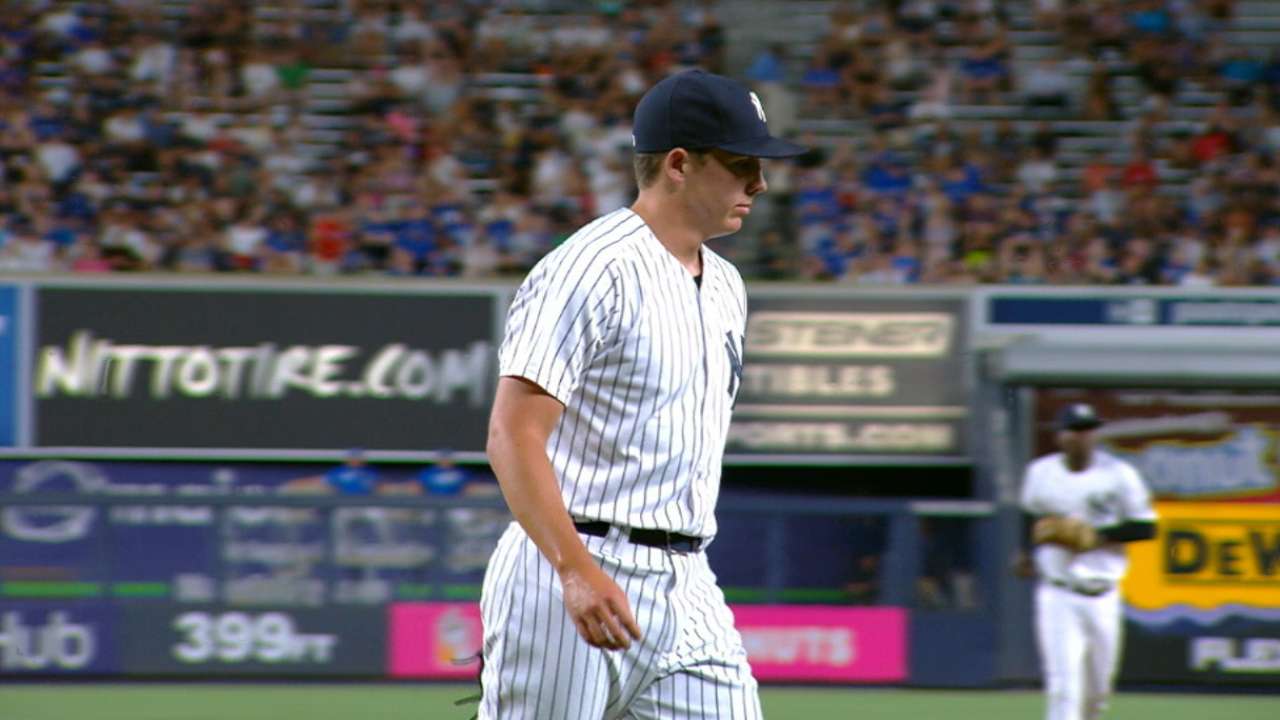 "He's a three-pitch guy with some power, and he knows how to locate the ball," manager Joe Girardi said of Cessa.
Cessa said Girardi told him of his move to the rotation last Saturday. He pitched in relief the next day and allowed five earned runs in three innings, but he's not worried that will carry over.
Girardi said he didn't want to burden Cessa with expectations, but added that he earned the rotation spot for a reason. Cessa hopes to pave the way for more subway rides from the Bronx with Green.
"It's kind of funny how probably five months ago we didn't think we'd be in this situation, really," Green said.
Joshua Needelman is a reporter for MLB.com based in New York. This story was not subject to the approval of Major League Baseball or its clubs.