Cahill could give Cubs options down the stretch
Righty comes off DL, tosses 5 scoreless innings in 1st start of season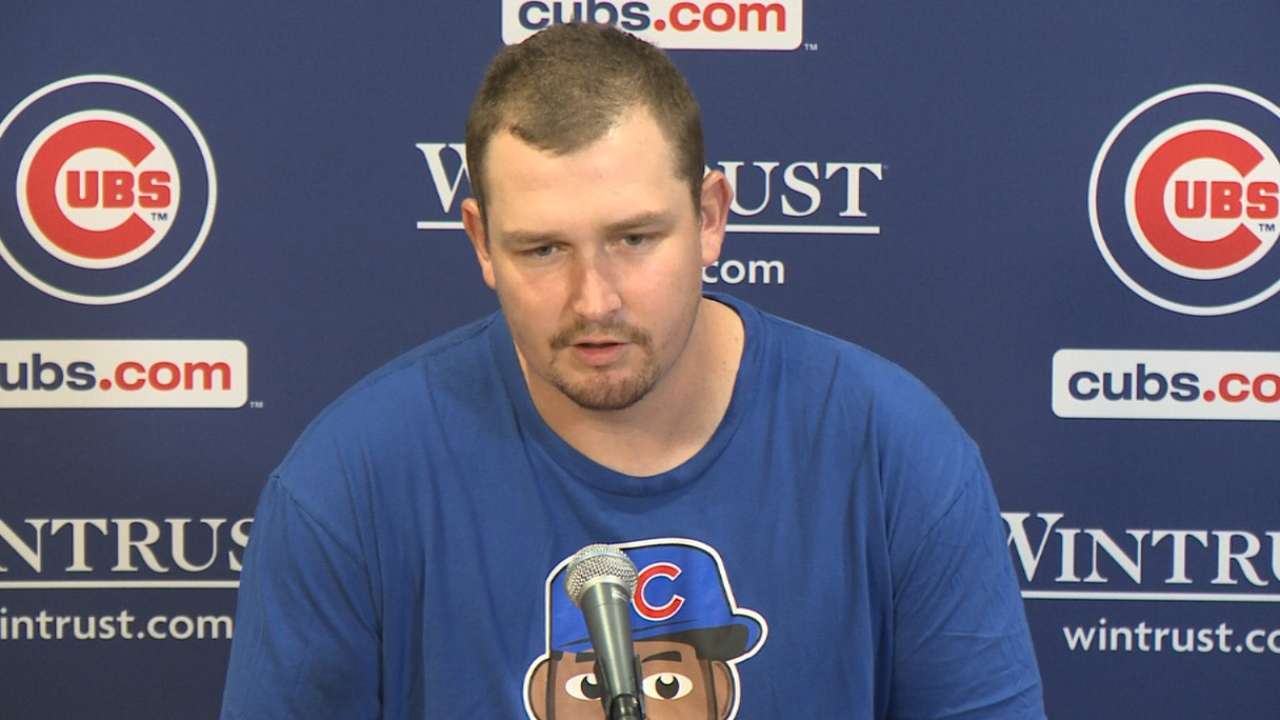 CHICAGO -- Trevor Cahill not only stepped up in his spot start for the Cubs, but he gave the front office another option as it tries to manage innings for the starting pitchers.
Cahill threw five scoreless innings in the Cubs' 4-0 victory on Tuesday afternoon over the Brewers in the first game of a day-night doubleheader.
What's next for the right-hander? It's tough to say.
"He gave us something to talk about," manager Joe Maddon said.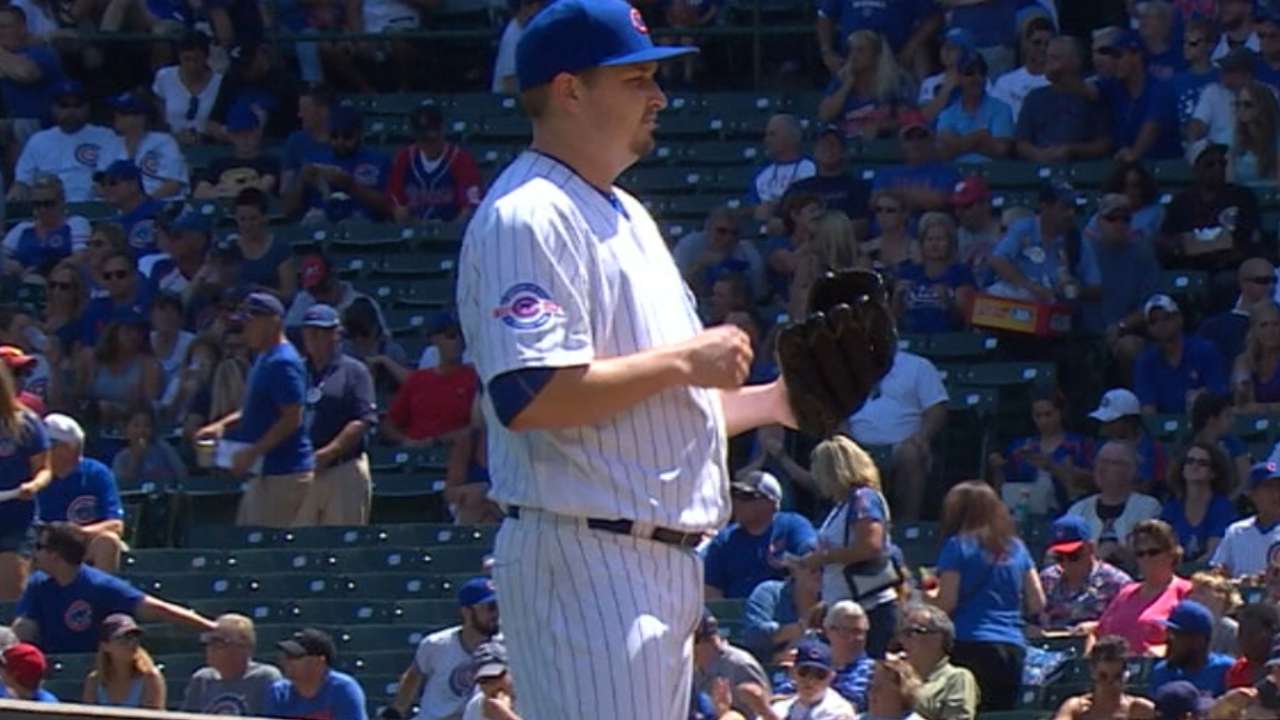 The Cubs are trying to determine if John Lackey needs more time after coming out of his start on Sunday because of soreness in his right shoulder. Lackey was scheduled to start Saturday in Denver, but with an off-day on Monday, the Cubs could adjust the rotation and give Lackey more time. Cahill didn't want to predict anything.
"Who knows? I'm here," Cahill said. "Whatever they want me to do, I'll do it. I don't want to speculate -- when I speculate, things end up being different."
Cahill had been on the disabled list since July 9 because of patellar tendinitis in his right knee, and this was his first big league start since late April 2015. It helped having a familiar catcher. Miguel Montero and Cahill were together on the D-backs, and they were matched up again on Tuesday.
"I've thrown to him quite a bit, maybe more than any other catcher," Cahill said of Montero. "It's a personal thing. He knows when he has to yell at me, he knows when he has to give me a pat on the back."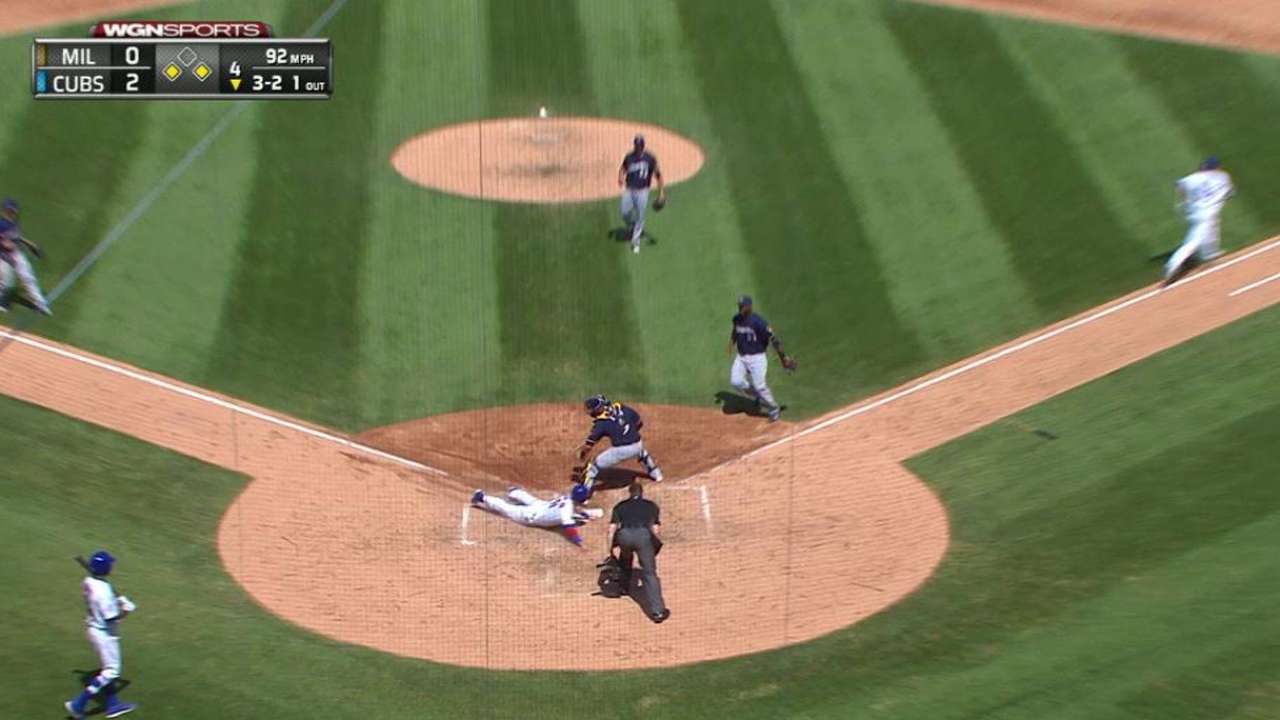 "[Cahill] made a lot of good pitches," Montero said. "When he got a little out of sync, I could tell him a couple things that I knew he was doing and get him back on track. Other than that, I thought he threw the ball well."
Cahill finished with 83 pitches, the most since Aug. 6, 2015, in the Minor Leagues. It was his first scoreless outing of at least five innings since April 14, 2013, with the D-backs. Yep, Montero was catching that game, too.
Cahill also helped in other ways. He executed a bunt to drive in Chris Coghlan from third in the fourth inning. He also made a nice defensive play when he was able to get to first in time for Anthony Rizzo's off-balance throw to get Kirk Nieuwenhuis for the second out in the fifth.
"He's a really good athlete," Maddon said of Cahill. "Did you see his swings when he fouled the ball back? Covering first base, he did a nice job of that. He's a good athlete. He bounces around out there really well. He handles himself at the plate."
The defensive play was tough.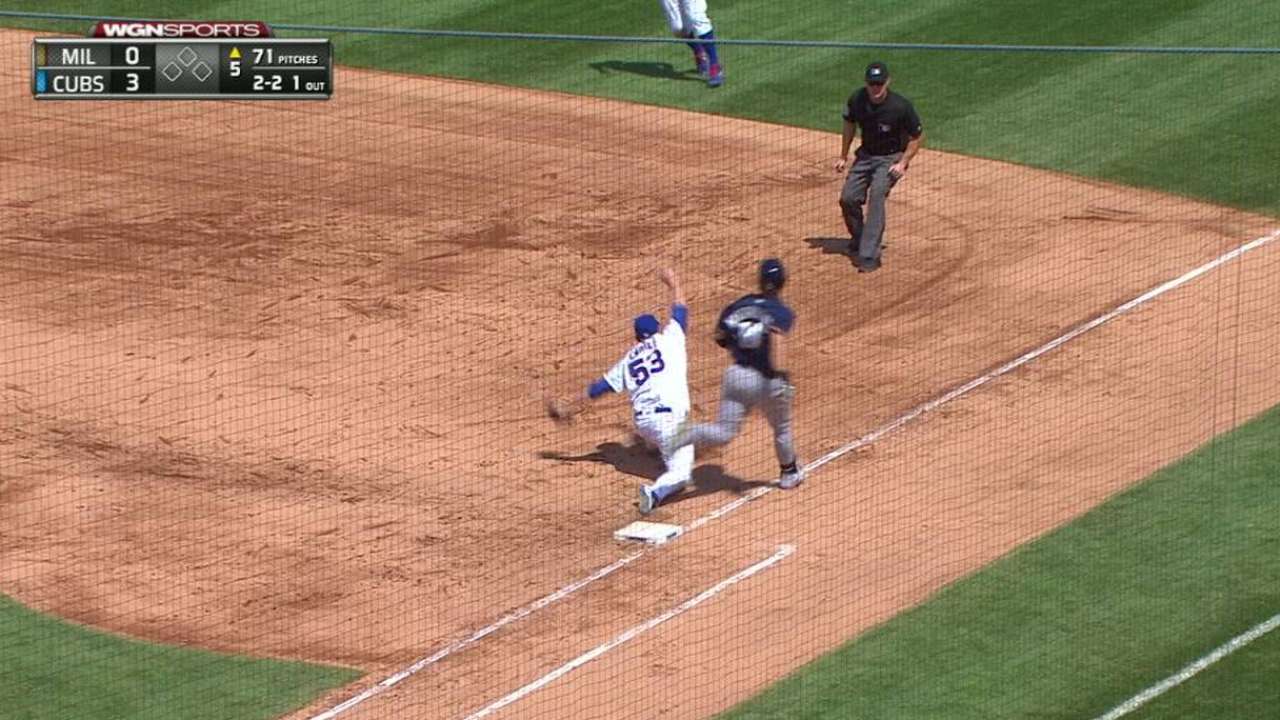 "That was a do-or-die play," Cahill said. "Just fire it at me -- if you kill me, that's fine. I was lucky to stay on the bag. It was a big out."
Cahill began last season with the Braves, then signed with the Dodgers on June 30. Both teams released him. He signed a Minor League deal with the Cubs on Aug. 18 and joined the big league team on Sept. 1, helping in the stretch run. He could be a secret weapon in the second half.
"Whatever they have me do, I'll try to do my best," Cahill said.
Carrie Muskat has covered the Cubs since 1987, and for MLB.com since 2001. She writes a blog, Muskat Ramblings. You can follow her on Twitter @CarrieMuskat and listen to her podcast. This story was not subject to the approval of Major League Baseball or its clubs.