Pedroia makes sensational diving catch
With no-no on the line, second baseman shows his range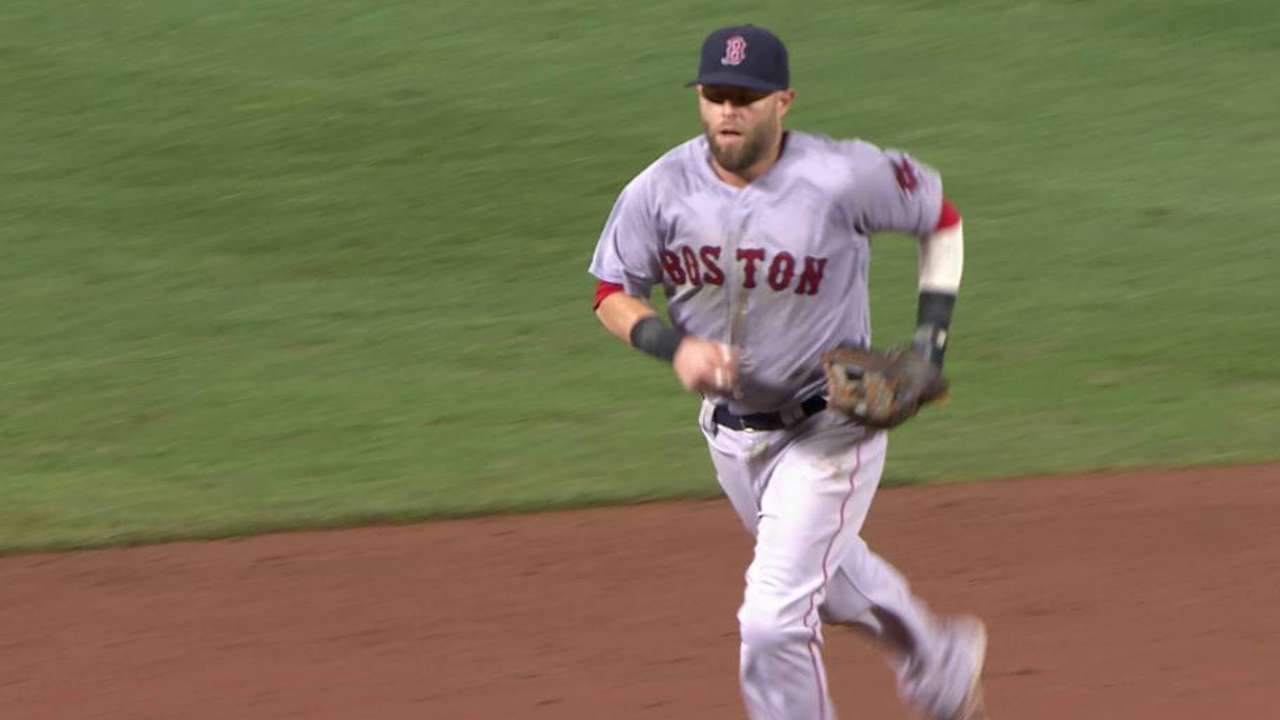 BALTIMORE -- Jonathan Schoop made a bid for the Orioles's first hit of the night Tuesday with a blooper in the sixth inning that seemed destined to land just beyond second base in the outfield grass.
But Red Sox second baseman Dustin Pedroia kept the no-hitter temporarily intact by ranging well to his right and sprawling out for a sensational diving catch. The four-time Gold Glove winner's superb play marked the final out of the sixth inning of Boston's 5-3 win.
The Orioles went on to break up the Red Sox's no-hit bid with one out in the seventh, but Pedroia's catch prolonged Boston's attempt at history. According to Statcast™, Pedroia hit a max speed of 16.4 mph, his first step was in 0.33 seconds and he covered 38 feet with a 96.4 route efficiency to rob Schoop of the hit.
"Man, I just ran after it and caught it," Pedroia said. "I got a good jump on it. Actually got to the right spot. It worked out for us."
Lefty Eduardo Rodriguez no-hit the Orioles through the first four innings before exiting two pitches into the fifth with left hamstring tightness. Reliever Matt Barnes recorded the next seven outs -- including Pedroia's catch -- before surrendering an infield single to Steve Pearce.
Ryan Baillargeon is a reporter for MLB.com based in Baltimore. This story was not subject to the approval of Major League Baseball or its clubs.