Crew places Blazek on DL, promotes Magnifico
Reliever dealing with lingering right elbow issue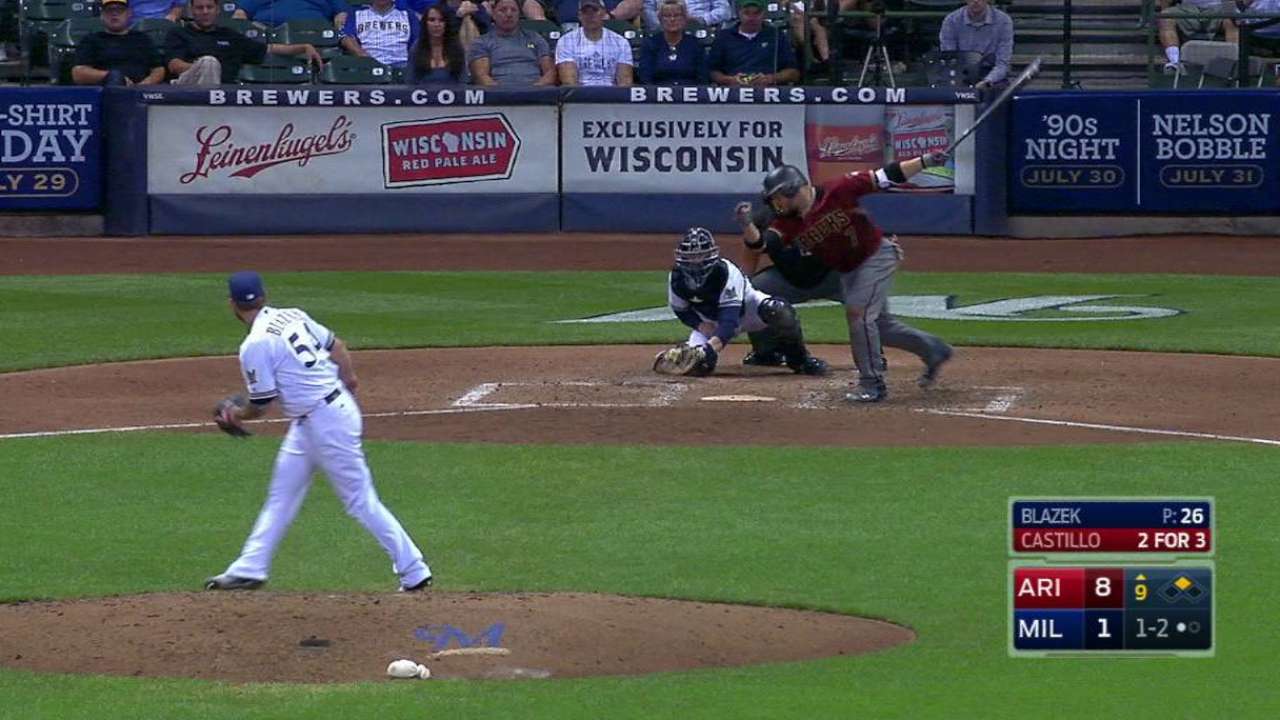 CHICAGO -- The Brewers called up hard-throwing pitching prospect Damien Magnifico on Tuesday after reliever Michael Blazek finally succumbed to a right elbow injury that he revealed has been bothersome for several weeks.
Blazek was placed on the 15-day disabled list for the second time this season, though the problem area now is the flexor tendon in his right forearm, he said, and not the impingement behind the elbow that sidelined Blazek for three weeks in May and June.
"Over the last couple of weeks, every day it's gotten harder and harder to loosen up," Blazek said. "It feels weaker and weaker. I got to the point where I can't feel the ball sometimes when I'm pitching. It's been a struggle. I can't get certain grips.
"It's not painful, which is the good thing. … But it's not allowing me to get into the right position when I throw. I don't feel like I have any power behind anything."
Blazek said he was unaware of additional scheduled tests. He will rest and be re-evaluated in several days.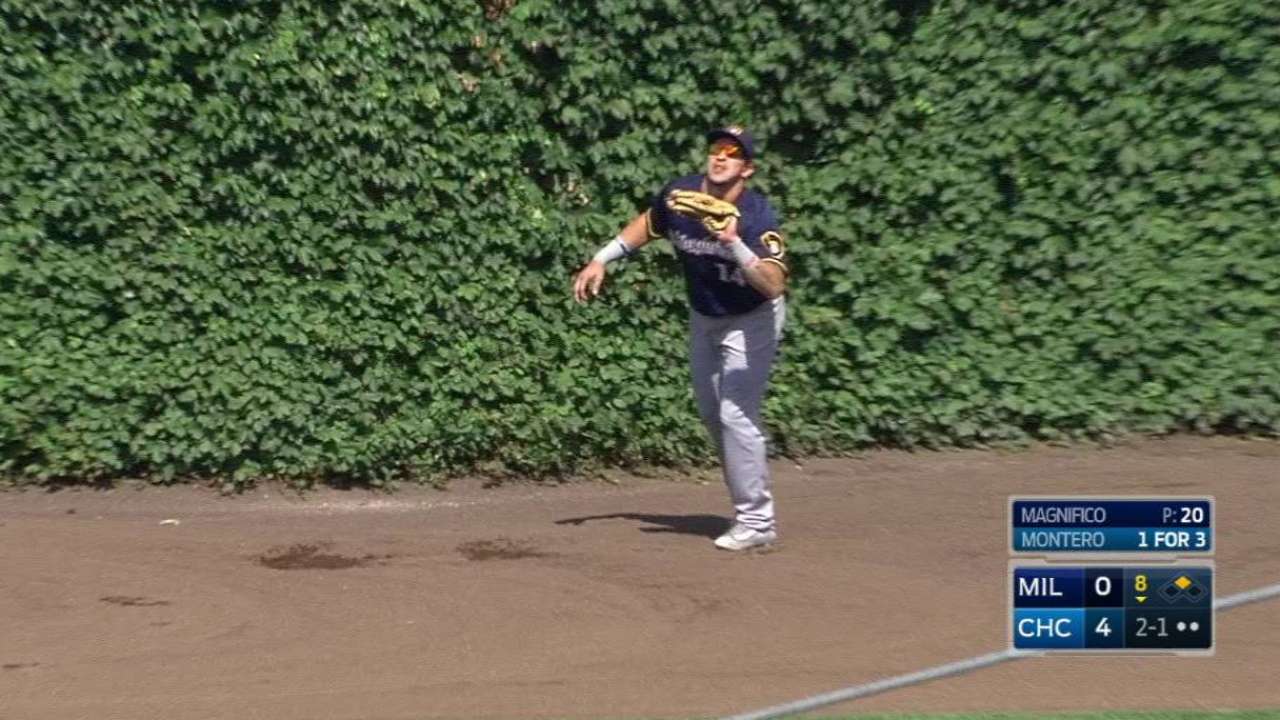 "We're at the point where we can't afford to go without some reinforcements in the bullpen," Brewers manager Craig Counsell said before Tuesday's doubleheader at Wrigley Field. "We had to make a move there."
Asked about the Brewers' concern about Blazek's lingering elbow issues, Counsell said, "I think 'lingering' is right. There was no big red flags. He was really just fatigued. Both because of the scheduling situation, and because he had some elbow soreness earlier in the season, it was best to be safe here."
Blazek's performance had offered growing evidence that something was not right. A key member of the Brewers' bullpen last year, when he posted a 2.43 ERA in 45 appearances before a fractured right hand ended his season in August, he has a 5.58 ERA in 40 games this season. Since returning from the DL, Blazek has a 7.71 ERA and a 1.060 opponents' OPS in 16 1/3 innings.
"I think it got to the point where I can't keep lying to myself, convincing myself that it is fine," Blazek said. "I do think there is something in there that I need to take care of."
Welcome to The Show, @D_Magno32! #MILatCHC pic.twitter.com/85ytOjTgEk

— Milwaukee Brewers (@Brewers) August 16, 2016
In the meantime, Magnifico gets his big break after logging 17 saves with a 3.18 ERA in 47 relief appearances at Triple-A Colorado Springs.
"I just went out there and did my job," Magnifico said. "It's a challenge [pitching in Colorado Springs], that's for sure. I give credit to the guys who take it and embrace it. I just tried to take it as a challenge, to see what I could do."
Magnifico made his big league debut in the eighth inning of the Brewers' 4-0 loss to the Cubs in Game 1 of the doubleheader. He walked his first batter (Ben Zobrist) on four pitches, hit the next with a 97 mph fastball, then threw a wild pitch that moved both runners into scoring position for Chris Coghlan's sacrifice fly. Counsell challenged the play at the plate, but lost.
Magnifico navigated the rest of the inning without further damage.
Adam McCalvy has covered the Brewers for MLB.com since 2001. Follow him on Twitter @AdamMcCalvy, like him on Facebook and listen to his podcast. This story was not subject to the approval of Major League Baseball or its clubs.