Pence falls on rear, makes catch of year?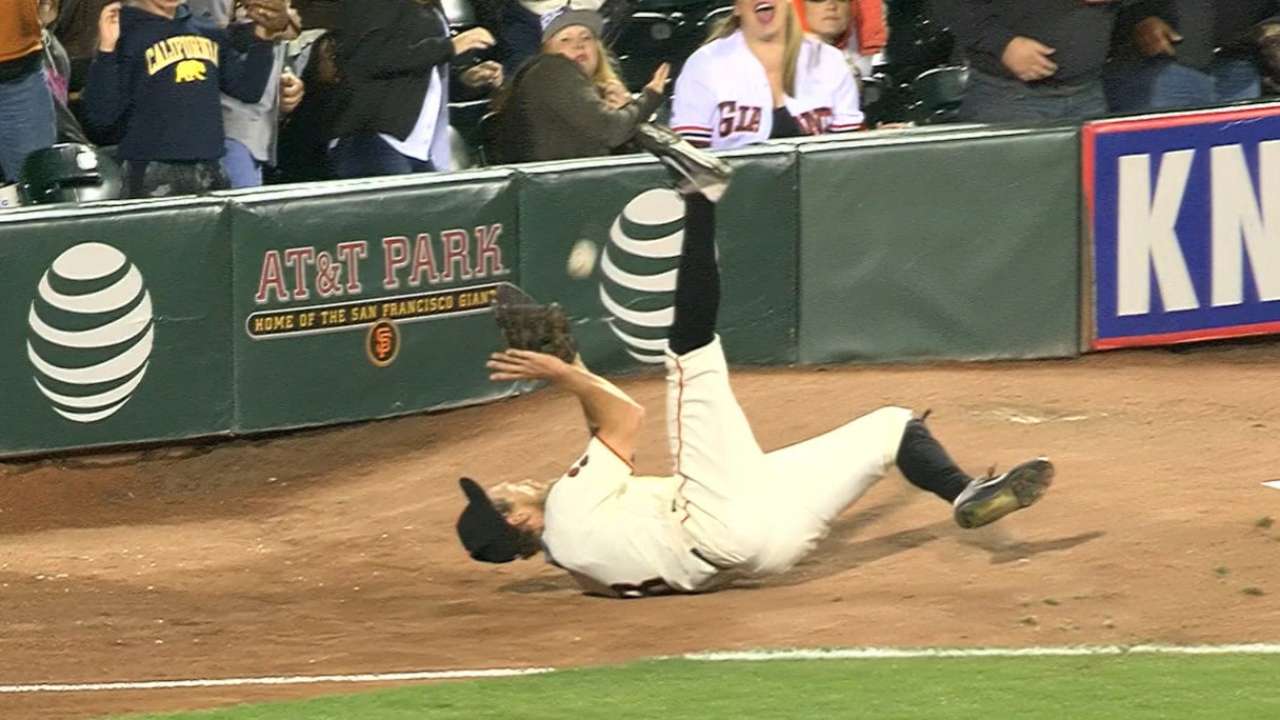 SAN FRANCISCO -- Hunter Pence delivered plenty of theatrics in the Giants' 8-5 series-opening loss to the Pirates on Monday night.
After Pittsburgh second baseman Josh Harrison skied a ball into foul territory in the top of the fourth, Pence sprinted toward the visiting bullpen down the right-field line before stumbling to the dirt. He never lost sight of the ball, though, and made a miraculous catch while lying on his back to end the inning.
"I've seen him make some acrobatic catches out there; I'm not surprised," said Giants manager Bruce Bochy. "That's who he is."
It wasn't the only impressive defensive play from Pence. The right fielder gunned down Jordy Mercer as he tried to reach third from first following an Andrew McCutchen single in the eighth inning.
His defensive performance made up for a baserunning blunder he committed in the third. Pence had raced from first to third following an Eduardo Nunez double. However, he rounded third too hard and was tagged out while diving back to the bag.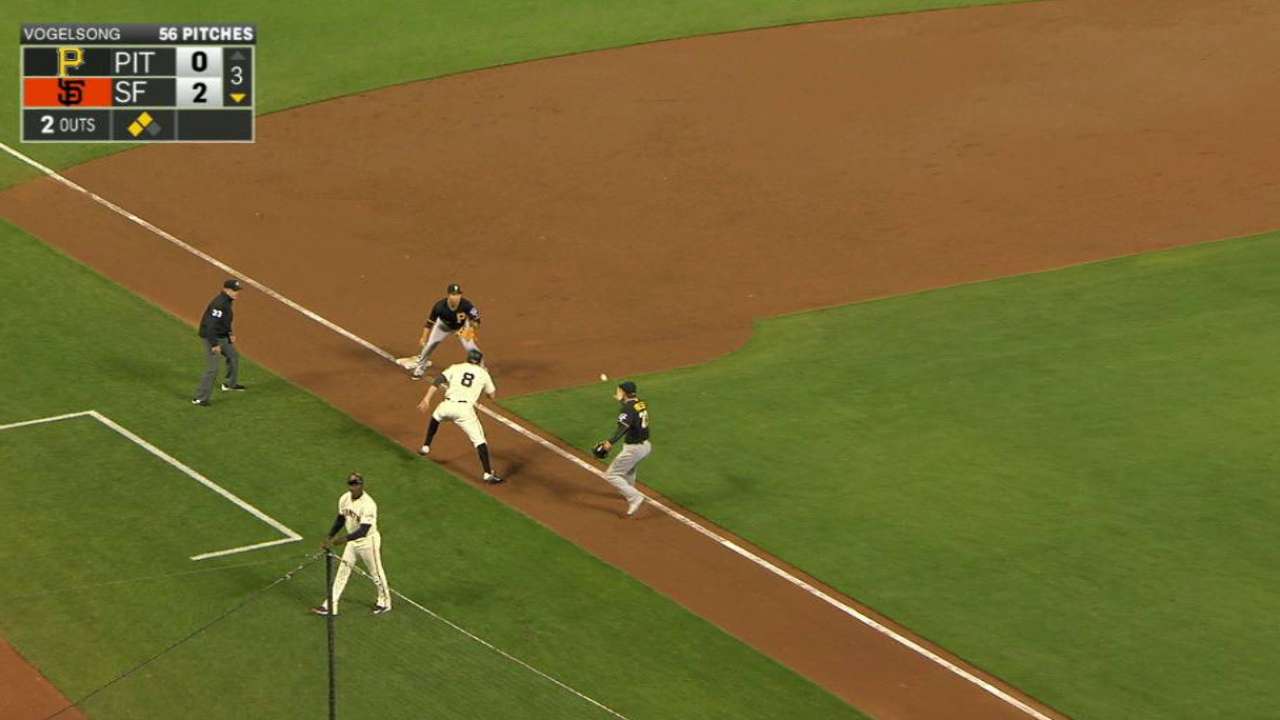 Pence is now hoping his production at the plate can begin to match his defensive exploits. He is batting .200 (12-for-60) since returning from the disabled list July 30, with three RBIs. Pence went 1-for-4 with one RBI on Monday.
Justin Wise is a reporter for MLB.com based in the Bay Area. This story was not subject to the approval of Major League Baseball or its clubs.