Young Padres bats going through offensive lull
After nearly being no-hit Sunday, San Diego tallies three hits in loss to Rays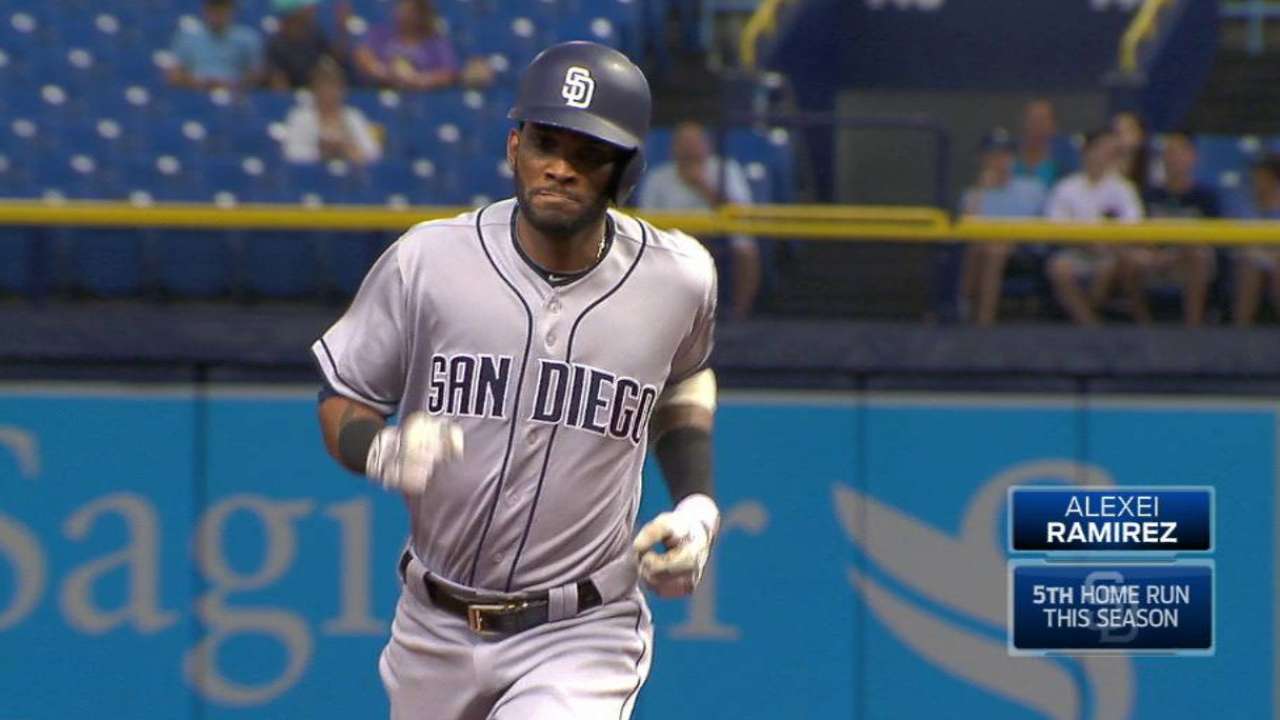 ST. PETERSBURG -- It took the Padres 22 outs to get their first hit on Sunday against the Mets. On Monday, it was only one out and six pitches before they had a one-run lead. Alexei Ramirez blasted the third offering he saw well over the left-field fence, an offensive tease for a club that couldn't muster much else in an 8-2 loss to Tampa Bay.
It wouldn't be until the ninth inning that San Diego got its next hit, when Wil Myers led off with a single, but he was thrown out trying to get to second base. It was the second straight day of offensive struggles and a third straight Padres loss.
"I think the last few games have been flat. You look up and you got [Jacob] deGrom and [Steven] Matz in New York, and those are tough matchups," Padres manager Andy Green said. "And you come here, and from a matchup perspective, not ideal for us. But we've got to find a way to get over the hump on days where there are tough pitching matchups."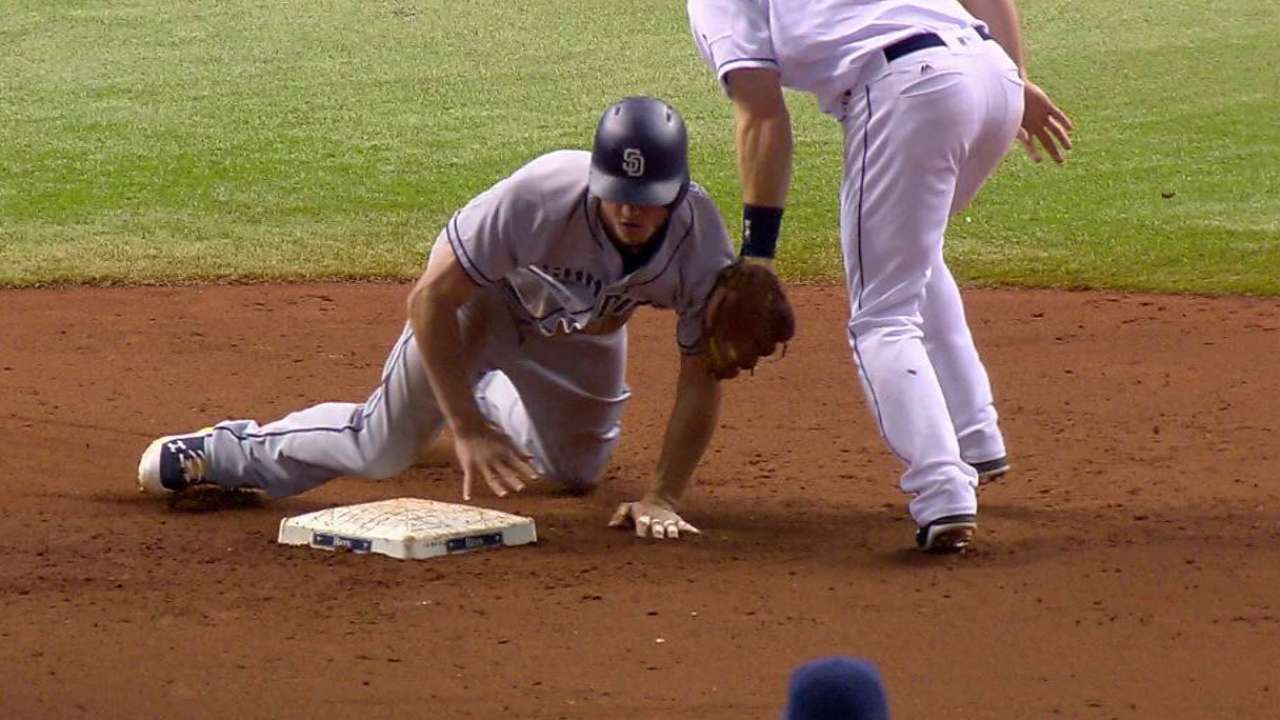 Rays starting pitcher Drew Smyly was masterful against the Padres' lineup, allowing just one hit, Ramirez's homer, in seven innings. Green said that the low-ball-hitting Padres had issues connecting against the up-in-the-zone pitches Smyly was delivering, and they made little adjustment to find pitches to hit.
The result has been three runs and seven hits over the past two games and a struggling young Padres lineup.
"I thought he mixed his pitches well. That's a standard answer for a guy who throws well," Myers said. "I don't know. We just didn't play that well. Didn't come out with the intensity that we should have. That's something I think we need to fix."
San Diego showed some life against Tampa Bay's bullpen, drawing two walks to get the tying run on base in the eighth inning against former Padres pitcher Brad Boxberger. Then in the ninth inning, the first two batters got hits against Kevin Jepsen, but the game was well out of reach at that point.
The Padres are a young team still looking for consistency at the plate. Only four of the starters on Monday were in the lineup on Opening Day. The other five weren't even on the 25-man roster. On Friday, San Diego clubbed four home runs in the first three innings. The next three days, the Padres have scored just five total runs.
"We have to be really disciplined to get it to where we want to hit it," Green said. "Didn't do that very well tonight."
Sam Blum is a reporter for MLB.com based in Tampa. This story was not subject to the approval of Major League Baseball or its clubs.